Education Sessions
90-minute education sessions will be offered from Sunday through Wednesday. Each session is 1.5 professional development hours (PDH). Unless otherwise noted, the instruction level of the education sessions will be intermediate or advanced, appropriate for an experienced, professional audience. The ASLA Fund supports ASLA research, library, archives, awards, and professional education programs.
Sponsored by PlayCore

Wednesday, November 2
3:30 – 5:00 pm
WED-D1
ARC International Wildlife Crossing Design Competition (Part II)*
Roads are a major obstacle to landscape connectivity and ecological vitality, and wildlife crossings are promising infrastructural applications in landscape architecture that make roads safer for both drivers and animals. This second panel session presents more novel approaches the ARC International Wildlife Crossing Design Competition finalists conceived.
Understand emerging concepts in wildlife crossing infrastructure.
Learn opportunities and challenges for landscape architects in this emerging transportation priority.
Connect ecological science, transportation engineering, and environmental policy in a new design context.
*Part I occurs at 1:30, WED-C1
Featured Speakers: Nina-Marie Lister, Affil. ASLA, Ryerson University; Tiffany Beamer, OLIN; Ted Zoli, HNTB and Robert Rock, Michael Van Valkenburgh Associates
1.5 PDH, Registered with LACES/HSW, AICP, FL, NY/HSW
WED-D2
Building the Garden at the 9/11 Memorial
The World Trade Center Memorial opens on 9/11, 2011. This session focuses on the botanical, structural, aesthetic, and political aspects, with particular emphasis on sustainability. The designer, project manager, and field supervisor will present a view of building an extraordinarily complex project with many extraordinarily involved people.
Learn the construction methods of building politically sensitive memorial.
Hear how to inject state-of-the-art sustainability into gardens and structure.
Experience the challenges and future of the most important landscapes of our generation.
Featured Speakers: Peter Walker, FASLA; Matt Donham, Conard Lindgren, PWP Landscape Architecture
1.5 PDH, Registered with LACES/HSW, AIA, FL, NY/HSW
WED-D3
Open Space People Space
Experts from three countries who work with and within the government will reveal the emerging underground movement reenvisioning underused space as a flexible public amenity, based on the precept that it is people who activate space. Speakers will highlight programs for community engagement, including those provided at no cost.
Discover how people are taking public/private space into their own hands.
See successful programs in unconventional spaces within a large urban environment.
Examine strategies for re-energizing areas of urban blight.
Featured Speakers: Mia Lehrer, FASLA, Mia Lehrer + Associates; Aaron Paley, Community Arts Resources (CARS); Gordon Price, The City Program at Simon Fraser University
1.5 PDH, Registered with LACES/HSW, AICP, AIA, FL
WED-D4
Measure Your Legacy as a Steward of the Land
Accelerating declines in plant and animal biodiversity bode poorly for our ability to live on Earth sustainably. People's detachment from nature also affects productivity, mental health, happiness, and cognitive development. This session positions landscape architects as worthy stewards of the land whose influence derives from understanding nature and ecosystem maintenance.
Review landscape architectural history within a contemporary context of biodiversity and sustainability.
Learn how the work of landscape architects positively influences biodiversity and humanity.
Identify and capture new and emerging market niches served by this important professional work.
Featured Speakers: Kenneth Remenschneider, ASLA, Remenschneider Associates, Inc.; Douglas Tallamy, University of Delaware; Richard Louv, Children and Nature Network
1.5 PDH, Registered with LACES/HSW, AICP, FL
WED-D5
The Back Story of Building Well
Construction-document actualization necessarily involves conceptual and organizational challenges. These include the gamut: sustainable principles; detail design, including materials selection; and construction conventions. Through case studies, see how leading landscape architects, in sometimes hectic conditions, advance principles of good design, professional development, and sustainability from pre-construction through construction management.
Experience the creative and organizational challenges faced by busy studios.
Explore the implementation of sustainable principles, including specifications and detail design.
Conceptualize phase-related principles of design, professional development, and sustainability.
Featured Speakers: Andrew Caddock ASLA, LEED AP, SiteWorks Landscape Architecture; Laura Solano, ASLA, Michael Van Valkenburgh Associates, Inc.; Burt Tanoue, LEED AP, Burt Tanoue, RLA; Susan Weiler, FASLA, OLIN
1.5 PDH, Registered with LACES/HSW, FL, NY/HSW
WED-D6
Creating Ambient Landscapes
Successful landscape architecture is defined by the sensory elements that create a positive human response. Ambience—the creation of a particular mood or atmosphere through an environment's surrounding influence—can even help people heal. By providing high quality outdoor environments, landscape architects engage people with the landscape and shape emotion.
Discover sensory elements the in landscape that create unifying ambiance.
Learn how human physiology and psychology influence how we experience landscapes.
Understand the sociological/economic benefits of ambiant landscape features.
Featured Speakers: Mario Nievera, ASLA, Mario Nievera Design, Inc.; Mark Kramer, ASLA, JBK Landscape LLC; Ross Barable, Soundscapes International; Tim Fremgen, Stone Forest
1.5 PDH, Registered with LACES/HSW, FL, NY/HSW
WED-D7
Urban Fabric: Investigating Post-Industrial American Textile Cities
Post-industrial cities struggling to reconfigure their economies and environments are the subject of robust academic discourse. Yet, in practice, it is often difficult to effect positive change due to the challenging complexities of scale. Urban Fabric is a research project taking a pragmatic, holistic view of addressing this vexing problem.
Understand the post-industrial challenges of vacancy, contamination, and suppressed natural systems.
Explore strategic and technical approaches to improving health, safety, and welfare in post-industrial cities.
Gain perspective on practical collaboration among academics, practitioners, and policy makers.
Featured Speakers: Gina Ford, ASLA, Eamonn Hutton, and Alexis Canter, Sasaki Associates, Inc.; Dan Pitera, University of Detroit Mercy; Steven Apfelbaum, Applied Ecological Services, Inc.
1.5 PDH, Registered with LACES/HSW, AICP, AIA, FL, NY/HSW
WED-D8
Creating a Legacy: Stanford University Past, Present, Future
Stanford's current $1.3 billion construction program includes five major new quads that will respect the 1889 Olmsted Plan while promoting the innovation synonymous with Silicon Valley. Speakers will present the framework, which maintains the cohesion among recent landscapes and the signature designs for the engineering and medical school quads.
Learn how an institutional framework plan can respect history and promote innovation.
Understand how to create an interactive environment for ambitious education/research goals.
See how one set of guidelines can realize many unique design solutions at an institutional scale.
Featured Speakers: Cathy Blake ASLA, LEED AP, Stanford University; Tom Leader, ASLA, Tom Leader Studio; Mary Margaret Jones, FASLA, Hargreaves Associates
1.5 PDH, Registered with LACES/HSW, AICP, FL, NY/HSW
WED-D9
Urban Trails: Core Attribute of a Sustainable Community
San Jose, Calif., and Atlanta are each developing large trail networks as core elements of their transportation systems. Representatives from both will compare and contrast their respective approaches for successful project development and long-term public support. The lively discussion will include tips for delivering complex regional pedestrian/bicycle plans.
Be able to communicate the attributes of trails to community stakeholders.
Deliver a multi-year project with technical experts to preserve community interests.
Secure funding competitively from a variety of sources.
Featured Speakers: Yves Zsutty, City of San Jose; Kerry Blind FASLA, LEED AP, ECOS Environmental Design, Inc.; Kevin Burke, Affil. ASLA, Atlanta BeltLine Inc; Jan Palajac ASLA, LEED AP, City of San Jose
1.5 PDH, Registered with LACES/HSW, GBCI, AICP, AIA, FL, NY/HSW
WED-D10
Information Sharing in the 21st Century Design Studio
In the age of Google, a universe of information is available instantly. How does a landscape architecture studio ensure that its own knowledge is always accessible, widely shared, and protected for the future? Participants will learn the core components of collaborative information and explore them through an internal case study.
Understand the information needs and challenges specific to the design studio environment.
Examine solutions through case studies from different firms.
Explore collaborative organizational structures and identify the tools that are best for your studio.
Featured Speakers: Karl-Rainer Blumenthal, OLIN; Debra L. Mitchell, FASLA, JJR; Gypsey Teague, ASLA, Gunnin Architecture Library, Clemson University
1.5 PDH, Registered with LACES/non-HSW, AICP, AIA, FL
Advance Deadline
September 16, 2011

News RSS Feed

Annual Meeting Updates
Sponsors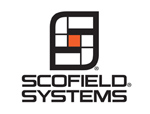 Join the conversation at the 2011 Annual Meeting
Twitter #ASLA2011