ASLA Commons
Stop by to learn about the Sustainable Sites Initiative, update your firm's Firm Finder listing, view the winning binders of the ASLA professional and student awards program, and more. If you have a question about your ASLA member benefits or other services, you'll find the information here.
Also, stop by the Commons and vote in the People's Choice Awards.
Vote for your favorite EXPO exhibits in the first annual People's Choice Awards in the ASLA Commons, and you are automatically entered in the ASLA EXPO Luxury Travel and Wine Drawing. The winners will be announced during Tuesday's EXPO Reception from 3:00 to 5:00 pm, and you must be present to win! Voting is open to full registrants only. In order to cast your vote you will need to turn in the ticket included in your registration materials.
Advance Deadline
September 16, 2011

News RSS Feed

Annual Meeting Updates
Sponsors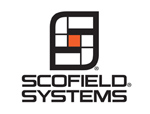 Join the conversation at the 2011 Annual Meeting
Twitter #ASLA2011