Special Events
Sunday, October 30
LAF 26th Annual Benefit—Sky's the Limit!
Ivy Rooftop at Andaz Hotel
Ticketed Event
Tickets available through LAF.
5:00 pm – 6:00 pm
Sunset Cocktails
6:00 pm – 9:30 pm
Main Event
LAF is focused on the future and aiming for the stars! Join us atop the exclusive
Ivy Rooftop at the Andaz Hotel for a delightful evening in the heart of San Diego's vibrant Gaslamp Quarter (within walking distance of the meeting hotels). Enjoy panoramic views, sunset cocktails, local food, and bay breezes while meeting and mingling with friends and colleagues and raising money for LAF's research and scholarship programs. Meet the 2011 University Olmsted Scholars, today's student leaders and tomorrow's landscape design innovators, and the National Olmsted Scholar, recipient of LAF's $25,000 scholarship.
Early-bird admission is $150 per guest by August 5th. General admission is $185 per guest, nonprofit rate is $100, and students will pay $50. A portion of the ticket purchase is tax deductible. Proceeds benefit LAF's research and scholarship programs.
Visit www.lafoundation.org to purchase tickets.

ASLA/greenscreen Alumni Reunion and Private Receptions
Hilton Bayfront
6:00 pm – 8:00 pm
Private receptions
8:00 pm – 10:00 pm
Alumni Reunion
Free for all meeting registrants. Meeting badge required.
Year after year, attendees rank the Alumni Reunion as one of their favorite events of the entire ASLA Annual Meeting. Each participating school hosts a designated area for alumni, faculty, and students to mix and mingle. This celebration gives participants a chance to catch up on the latest news from their alma mater(s), visit with old
friends, and make new ones.
Sponsored by greenscreen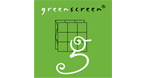 Participating Schools:
Arizona State University
University of Arizona
University of Arkansas
Ball State University
California Polytechnic University, Pomona
University of California, Berkeley
University of California, Davis
UCLA Extension Landscape Architecture Program
City College of New York
Clemson University
University of Colorado Denver
University of Connecticut
Cornell University
Florida A&M University
University of Georgia
University of Idaho
University of Illinois at Urbana-Champaign
Iowa State University
Kansas State University
University of Kentucky


Louisiana State University
University of Massachusetts,Amherst
Michigan State University
University of Michigan
University of Minnesota
University of New Mexico
North Carolina State University
The Ohio State University
University of Oklahoma
University of Oregon
The Pennsylvania State University
Purdue University
Rhode Island School of Design
University of Rhode Island
Rutgers, The State University of New Jersey
State University of New York (SUNY) ESF
University of Southern California
Temple University
Utah State University
University of Virginia
Virginia Tech
University of Washington
University of Wisconsin, Madison

Schools in bold will host private receptions for their alumni and invited guests prior to
the Alumni Reunion.
Advance Deadline
September 16, 2011

News RSS Feed

Annual Meeting Updates
Sponsors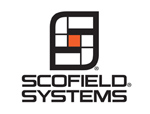 Join the conversation at the 2011 Annual Meeting
Twitter #ASLA2011