Education Sessions
90-minute education sessions will be offered from Sunday through Wednesday. Each session is 1.5 professional development hours (PDH). Unless otherwise noted, the instruction level of the education sessions will be intermediate or advanced, appropriate for an experienced, professional audience. The ASLA Fund supports ASLA research, library, archives, awards, and professional education programs.
Sponsored by PlayCore

Sunday, October 30
8:30–10:00
SUN-A1
Developing Healthy Communities
Using realigned Army bases as a case studies, this session illustrates the Health in All Policies framework whereby planners create supportive environments by linking public health and cross-sector policies. The framework encompasses policies on housing, transportation, education, employment, land use, the environment, and agriculture.
Learn to develop a Health in All Policies framework for community design and development from a federal perspective.
Better understand interagency collaboration and the possible issues surrounding implementation of Health in All Policies.
Learn to identify optimal strategies for engagement and partnerships to improve health and communities.
Featured Speakers: Holly Avey, Georgia Health Policy Center; Monte Wilson ASLA, LEED AP, HOK; Jack Sprott, McPherson Implementing Local Redevelopment Authority; Holly Avey, Georgia Health Policy Center
1.5 PDH, Registered with LACES/HSW, AICP, AIA, FL, NY/HSW
SUN-A2
Photographing Landscape Architecture
Despite the inspired and exacting work of landscape architects, it is uncommon for their achievements to be documented to the same high standards as their constructions. This session will demonstrate how photographic excellence, in-house or commissioned, makes all the difference in the world to winning or losing future work and awards.
Appreciate the challenges of landscape architecture photography and maximize its value.
Understand the potential of multi-media documentation of your work.
Improve your own in-house capture and processing of digital images.
Featured Speaker: Andrea Jones, Garden Exposures Photo Library
1.5 PDH, Registered with LACES/non-HSW, FL
SUN-A3
Water-Centric Sustainable Communities
Cities cannot be sustainable without well-planned water management. The authors of Water-Centric Sustainable Communities will take you through the emerging theory of designing and maintaining water management systems for cities small and large, new and old, including a wide array of international case studies.
Understand a new paradigm of urban water management through systems integration.
Review international case studies of water ecology enhancement in new and existing cities.
Engage in the complexity of urban hydrology for both landscape architects and engineers.
Featured Speakers: Jack Ahern, FASLA, University of Massachusetts; Vladimir Novotny, Northeastern University
1.5 PDH, Registered with LACES/non-HSW, GBCI, AICP, AIA, FL, NY/non-HSW
SUN-A4
Documenting Our Heritage: Three Lenses for Understanding Historic Designed Landscapes
The Cultural Landscape Foundation and HALS programs give public recognition to the diversity, value, and regional nuance of our cultural landscape heritage. Your drawings, photographs, and videos are powerful tools for educating fellow professionals and the public alike that the quality of life derives from the quality of landscapes.
Learn about HALS for documenting our nation's landscape legacy.
Understand the rich videography of the Pioneers of American Landscape Design Oral History.
Explore the What's Out There comprehensive database of landscape architecture.
Featured Speaker: Courtney Spearman, Assoc. ASLA, and Nancy Slade, ASLA, The Cultural Landscape Foundation; Christine Pattillo, ASLA, PGAdesign
1.5 PDH, Registered with LACES/non-HSW, FL, NY/non-HSW
SUN-A5
LEED for Neighborhood Development and the Landscape Architect's Role
The new USGBC LEED for Neighborhood Development certifies projects that excel in location efficiency, access to diverse uses, reduced traffic, and green infrastructure. Speakers will use a case study and discussion of the requirements most related to landscape architecture to identify the influence landscape architects control in LEED-ND projects.
Understand the application of the LEED for Neighborhood Development program.
Explore opportunities for landscape architects to engage in LEED-ND projects.
Learn details about the requirements for credits most related to landscape architecture.
Featured Speakers: Barbara Austin, ASLA, RVi Planning + Landscape Architecture; Dara Zycherman, LEED AP, U.S. Green Building Council
1.5 PDH, Registered with LACES/HSW, GBCI, AICP, AIA, FL, NY/HSW
SUN-A6
Freehand Renaissance: Drawing and Creativity in a Digital Age
Today's best designers combine the advantages of technology with the immediacy and freshness of freehand sketching to expand and enrich their creative exploration and expression. This hands-on session will demystify rapid concept sketching techniques to reveal how they can be powerfully creative and profitable tools in contemporary design practice.
Gain insight into hand drawing as a catalyst for creativity on the front end of complex projects.
See how cutting-edge film makers and product designers use hand drawing as a creative process.
Learn 10 labor saving techniques that make concept-level sketching a powerful tool for testing ideas.
Featured Speaker
: James Richards, FASLA, Townscape, Inc.
1.5 PDH, Registered with LACES/non-HSW, FL
SUN-A7
Harvesting On-Site Water Sources for Sustainable Irrigation
Water-smart landscaping can include irrigation. Speakers familiar with the processes and equipment involved in large-scale water harvesting will review recent developments in sustainable irrigation technology. Weather-based, remotely controlled systems can save up to 50 percent of irrigation water by combining water-harvesting and water-smart products.
Design water-smart landscapes with onsite resources that include irrigation.
Learn to harvest and treat on-site water to supply highly efficient irrigation systems.
Understand how water-harvested irrigation can protect local resources.
Featured Speakers: John Bauer, Wahaso; James Davis, ASLA, Landtech Irrigation Consultants; Mark Coopersmith, ET Water
1.5 PDH, Registered with LACES/HSW, GBCI, AICP, AIA, FL, NY/HSW
SUN-A8
Outdoor Kitchens: Creating a Sophisticated Space that Works
Homeowners are spending more time at home and investing in them accordingly. A related trend is the outdoor kitchen, one of the fastest growing areas of consumer capital spending and a largely untapped opportunity for landscape architects. This session will demonstrate the necessary elements of a functional, efficient outdoor kitchen.
Study examples of how outdoor kitchens integrate with the broader landscape.
Translate client cooking and entertaining needs into designs that avoid common mistakes.
Understand the layout of work and storage space, equipment, seating, and more.
Featured Speakers: Eric Groft, ASLA, Oehme, van Sweden & Associates; Abigale Baldwin, ASLA, Hoerr Schaudt Landscape Architects; Mark Scott, ASLA, Mark Scott Associates; Russ Faulk, Affil. ASLA, Kalamazoo Outdoor Gourmet
1.5 PDH, Registered with LACES/HSW, NY/HSW
Advance Deadline
September 16, 2011

News RSS Feed

Annual Meeting Updates
Sponsors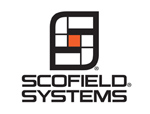 Join the conversation at the 2011 Annual Meeting
Twitter #ASLA2011