Education Sessions
90-minute education sessions will be offered from Sunday through Wednesday. Each session is 1.5 professional development hours (PDH). Unless otherwise noted, the instruction level of the education sessions will be intermediate or advanced, appropriate for an experienced, professional audience. The ASLA Fund supports ASLA research, library, archives, awards, and professional education programs.
Sponsored by PlayCore

Monday, October 31
1:30 – 3:00 pm
MON-B1
Achieving Regional Expressions Through Planting Design
From the earliest days of the profession, the foundation of landscape architecture has been planting design—the composition of plants to transform the experience of a space. Over time, new priorities have encroached on planting design, both in education and within the studio. It is time for a renaissance.
Appreciate the history of planting design and horticultural knowledge in landscape architecture.
Examine case studies by leading professionals from a variety of regions.
Balance the value of native and non-native plants, particularly with respect to Sustainable Sites.
Featured Speakers: Douglas Reed, FASLA, Reed Hilderbrand; Richard Shaw, FASLA, and Mike Albert, ASLA, Design Workshop; Sheila Brady, FASLA, Oehme, van Sweden and Associates; Raymond Jungles, FASLA, Raymond Jungles, Inc.
1.5 PDH, Registered with LACES/non-HSW, FL, NY/non-HSW
MON-B2
Inside the LA Studio with Keith LeBlanc Landscape Architecture
"Subversively modern" is the best description of how two designers with shared ideals and complementary skills have so successfully collaborated to create a body of work at once profoundly familiar and wholly contemporary. Be prepared for surprises as they describe how they stay fresh and ever mindful of context and concept.
Explore the interplay of context, concept, and contemporary thought at KLLA.
Learn how the firm sustains conceptual integrity across multiple allegiances.
Examine the rich range of issues inherent in this residential practice.
Featured Speakers: Keith LeBlanc, ASLA, Douglas Jones, ASLA, and Christopher Regan, ASLA, Keith LeBlanc Landscape Architecture
1.5 PDH, Registered with LACES/HSW, FL, NY/non-HSW
MON-B3
Climate Change: What Landscape Architects Should Know
The latest research in climate change forecasts astonishing shifts in temperature, weather, and ecosystems both terrestrial and aquatic. Join this enlightening discussion as panelists assess implications for current and future landscape architecture design and practice, particularly as they affect green infrastructure and flood-resilient design.
Assess the latest research on climate change and its ecosystem effects.
Comprehend the scale and impact of climate change on urban areas and fragile ecosystems.
Understand how landscape architects can plan, design, and adapt based on research.
Featured Speakers: Keith Bowers, ASLA, Biohabitats, Inc.; Kristina Hill, ASLA, University of Virginia, School of Architecture; Mary Pat Mattson, ASLA, Illinois Institute of Technology
1.5 PDH, Registered with LACES/HSW, GBCI, AICP, AIA, FL, NY/HSW
MON-B4
Dude Where's My Car: Landscape Design for Urban Transport
Reducing dependence on private cars and encouraging more healthy urban lifestyles are vital to contemporary planning, and landscape architects play a key role. This panel will examine a variety of urban planning approaches for integrating roads, transitways, and parks that accommodate daily needs while facilitating health-enhancing habits.
Design for less car dependence and increased walkability and cycling.
See how landscape design encourages alternative transit from the city to the single site.
Understand how roads, cycleways, and open space work together to improve health.
Featured Speakers: Elizabeth Mossop, ASLA, and Wes Michaels, ASLA, Louisiana State University; Michael Spackman, Affil. ASLA, Spackman Mossop Michaels
1.5 PDH, Registered with LACES/HSW, GBCI, AICP, AIA, FL, NY/HSW
MON-B5
Grassroots Green Roofs
As green roofs become more widespread, design excellence moves from pure functionality to the realms of aesthetic and experiential creativity. This session considers the opportunities afforded by community-level projects and smaller-scale applications, with a practical approach to delivering exciting schemes that involve plantings and construction viewpoints.
Learn green-roof planting options from two foremost international authors.
Explore design and implementation details with a focus on small-scale, community application.
Review, from worldwide examples, the human benefits of living roofs.
Featured Speakers: Nigel Dunnet, Sheffield University; Ed Snodgrass, Emory Knoll Farms
1.5 PDH, Registered with LACES/HSW, GBCI, AIA, FL, NY/HSW
MON-B6
The San Diego-Tijuana Border: A Cause and Effect Relationship
An international border that does not consider the landscape is a recipe for frustration, and the line between San Diego and Tijuana demonstrates this perfectly. Learn the history of this international divide and its regional consequences as you come to understand how to cope with governmental processes through design.
Understand the social, political, and environmental issues of the current border condition.
Learn the history of the Tijuana-San Diego border, from an abstract line to its current state.
Review three theoretical reflections regarding the trans-border metropolis and hybrid regions.
Featured Speakers: Jose Parral and Rene Peralta, Woodbury University; Oscar Romo, Tijuana River National Estuarine Research Reserve
1.5 PDH, Registered with LACES/HSW, AICP, FL, NY/HSW
MON-B7
Nontraditional Careers for Landscape Architects
More than 90 percent of ASLA members work in traditional design firms or public offices. Yet there are other career tracks for landscape architects. This panel discussion presents some notable examples of lesser-known specializations and provides an expanded view of the profession, including practical insights on niche opportunities.
Learn about diverse and specialized careers within the field of landscape architecture.
Identify potential job opportunities for landscape architects in niche roles.
Discover the variety of projects landscape architects are qualified to undertake.
Featured Speakers: Mark Hough, ASLA, Duke University; Jeffrey Morosky, ASLA, Walt Disney Imagineering; Michael Boland, ASLA, The Presidio Trust; Daniel Jost, ASLA, Landscape Architecture Magazine
1.5 PDH, Registered with LACES/non-HSW, FL
MON-B8
Practicing SITES™: A Roundtable on Lessons Learned from the First Pilot Projects
Learn from the first landscape architects to implement the Sustainable Sites Initiative™ (SITES™) about how the rating system applies in practice. Panelists will share strategies for achieving site sustainability and facing the challenge of meeting performance benchmarks across a range of project types and in every phase of design.
Examine lessons learned from the SITES Rating System Pilot Project.
Identify opportunities for achieving multiple site benefits using performance-based benchmarks.
Understand how to apply SITES to a diverse range of project types, scales, and geographies.
Featured Speakers: Angela Dye, FASLA, A. DYE DESIGN; José Almiñana FASLA, LEED AP, Andropogon Associates; Hunter Beckham, ASLA, SWT Design; Sarah Weidner Astheimer, ASLA, james corner field operations
1.5 PDH, Registered with LACES/HSW, GBCI, AIA, FL, NY/HSW
MON-B9
Designing Wetland Ecosystems: from Basic Ecology to Inspiring Designs
Wetlands (aka swamps) are vital ecosystems and have long led in design prominence. Showcasing a variety of projects, this presentation will include an overview of wetland ecology and ecosystem services, as well as illustrate how wetlands are integral elements—even the key feature—of a landscape design.
Know the basics of wetland ecology and ecosystem services.
Understand what needs to be considered when designing a wetland.
Incorporate wetlands into formal landscape designs through the knowledge of case studies.
Featured Speakers: Allegra Bukojemsky, ASLA; Matthew Urbanski, Michael Van Valkenburgh Associates, Inc.
1.5 PDH, Registered with LACES/HSW, GBCI, AIA, FL, NY/HSW
MON-B10
From Catchment to Reuse: Designing and Implementing Rainwater Harvesting Systems
This session presents the technical aspects of designing, installing, and operating rainwater harvesting systems for irrigation or water features. Case studies will demonstrate simple water-balance calculations for sizing cisterns as well as what is necessary for performing complex analyses in both humid and arid climates.
Understand how to perform a water balance analysis to size rainwater storage systems.
Learn the considerations for designing rainwater harvesting system components.
Study simple and complex rainwater harvesting systems for arid and humid climates.
Featured Speakers: Sandra Brock, LEED AP, Nitsch Engineering; Heather Kinkade, FASLA, Forgotten Rain, LLC
1.5 PDH, Registered with LACES/HSW, GBCI, AIA, FL, NY/HSW
Advance Deadline
September 16, 2011

News RSS Feed

Annual Meeting Updates
Sponsors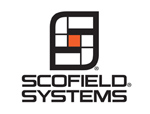 Join the conversation at the 2011 Annual Meeting
Twitter #ASLA2011