Education Sessions
90-minute education sessions will be offered from Sunday through Wednesday. Each session is 1.5 professional development hours (PDH). Unless otherwise noted, the instruction level of the education sessions will be intermediate or advanced, appropriate for an experienced, professional audience. The ASLA Fund supports ASLA research, library, archives, awards, and professional education programs.
Sponsored by PlayCore

Tuesday, November 1
1:30 – 3:00 pm
TUE-B1
Inside the LA Studio with Martha Schwartz
The driving force behind Martha Schwartz Partners will carefully detail her culturally contextual approach to urban planning and landscape architecture. The design philosophy she has set for her team of designers and planners in the U.S. and abroad is well recognized for establishing healthful relationships between people and their environment.
Grasp the importance of cultural and historic context for developing an urban plan.
Understand that garden design is only one small part of landscape architecture.
Appreciate the role of landscape architects as leaders in the global design arena.
Featured Speaker: Martha Schwartz, ASLA, Martha Schwartz Partners
1.5 PDH, Registered with LACES/HSW, AICP, FL, NY/non-HSW
TUE-B2
CEO Roundtable: New Models for Future Practice
Challenged by corporate and political instability and a wavering economy, firm principals have to ask: "Is this the new normal?" This session focuses on ways to navigate overwhelming external forces as CEOs consider how local, national, and global forces affect their businesses and how to get ahead of the curve.
Understand the issues currently affecting the local, national, and global marketplace.
Gain insight into future market opportunities for the profession.
Learn about business models that can best position firms for success.
Featured Speakers: Lucinda Sanders, FASLA, OLIN; Ken Smith, ASLA, Ken Smith Workshop; Joseph Brown, FASLA, AECOM; Debra Mitchell FASLA, LEED AP, JJR; Peter Schaudt, FASLA, Hoerr Schaudt Landscape Architects
1.5 PDH, Registered with LACES/non-HSW, FL
TUE-B3
Last Child in the Woods, Saving Our Children from Nature-Deficit Disorder
With the advent of electronic and other artificial attachments, have children today lost their connection to nature? Noted author Richard Louv will present his findings on how being out-of-doors and engaged with our oft-forgotten flora and fauna is how humans are hard-wired to develop physically and cognitively.
Learn what it is about nature that encourages healthy child development
Understand the relationship between outdoor activity and childhood obesity.
Appreciate the value of landscape architects to the public health, safety, and welfare.
Featured Speaker: Richard Louv, Author
1.5 PDH, Registered with LACES/HSW, GBCI, FL, NY/non-HSW
TUE-B4
Residential Transformation: Revisiting the Modernist House with New Intentions
The question of complexity in landscape architecture is fundamental and in constant flux. This session, as example, shows a shift from tabula rasa approaches to systems-based solutions—where nature and culture are equally considered—on sites for three iconic modernist homes by Norman Jaffee, Richard Neutra, and Philip Johnson.
Learn how systems-based solutions at a residential scale balance natural, scenic, and historic resources.
Address complex and overlapping agendas when re-situating Modernist paradigms in a contemporary context.
Learn the process from planning to construction of transforming historically significant private properties.
Featured Speakers: Charles Birnbaum, FASLA, The Cultural Landscape Foundation; Lisa Gimmy, ASLA, Lisa Gimmy Landscape Architecture; Gary Hilderbrand, FASLA, Reed Hilderbrand; Christopher LaGuardia, ASLA, LaGuardia Design
1.5 PDH, Registered with LACES/HSW, GBCI, AIA, FL, NY/HSW
TUE-B5
Piggyback Yard: Redefining the Urban Fabric of Downtown Los Angeles
With a focus on the Los Angeles River Revitalization Master Plan, this session will explore a new, systemic, green urban infrastructure. The plan directs future projects to provide ready access among adjacent neighborhoods, promote sound water management, create significant public open space, and foster a diverse and vibrant urban community.
See projects as catalysts to mend urban fabric and revitalize surrounding communities.
Repurpose under-used land to enhance a city's resilience.
Understand the potential of a river to energize a city's ecology, social structure, and economy.
Featured Speakers: Mia Lehrer, FASLA, Mia Lehrer + Associates; Shelly Backlar, Friends of the Los Angeles River; Ira Artz, Tetra Tech; Carol Armstrong, City of Los Angeles
1.5 PDH, Registered with LACES/HSW, GBCI, AICP, AIA, FL, NY/HSW
TUE-B6
Temporary Urbanism: Experiments and Improvisations
Temporary landscape strategies are being deployed and celebrated around the world to create civic space and address mobility issues. At the same time, crises and migration lead to improvised landscapes of necessity. This survey of temporary interventions frames DIY urbanism as a new conceptual approach to urban landscape.
Discover the history and recent innovations of temporary landscape interventions.
Examine current trends, methods, and practices related to temporary and improvised landscapes.
Learn to apply temporary landscapes and improvisation to address urban development and crisis.
Featured Speakers: Elizabeth Meyer, FASLA, University of Virginia; Christopher Guillard, ASLA, CMG; John Bela, Rebar Group
1.5 PDH, Registered with LACES/HSW, FL, NY/HSW
TUE-B7
Transforming the Urban Forest with Citywide Tree Planting Initiatives
In recent years, many cities and towns have adopted tree planting initiatives. Whether ambitious or relatively modest, these efforts are transforming the way we envision, design, and manage our urban open spaces. This presentation will examine urban tree planting through case studies that focus on both challenges and opportunities.
Learn about current municipal and nonprofit initiatives to increase urban canopy coverage.
Comprehend the challenges and opportunities of urban forestry practices.
Understand ways landscape architects can encourage and shape public policy.
Featured Speakers: Andrew Lavallee, ASLA, and Shaun O'Rourke, Boston Architectural College; Tavis Dockwiller, ASLA, Viridian Landscape Studio; Matthew Erb, Friends of the Pittsburgh Urban Forest
1.5 PDH, Registered with LACES/HSW, GBCI, AICP, AIA, FL, NY/HSW
TUE-B8
Creative Solutions for Integrating Green Infrastructure and Public Space
The more rapidly professionals develop green infrastructure technologies, the further public understanding lags behind. Because it is incumbent upon designers to educate the public on the processes and benefits of sustainable design, panelists will present innovative, highly visible ways to demonstrate the importance of conserving our natural resources.
Demonstrate to the public the importance the importance of green infrastructure.
Be conversant of the many benefits of high-performance infrastructure.
Study recent projects that express the human impact of landscape architecture.
Featured Speakers: David Yocca FASLA, AICP, LEED AP, Conservation Design Forum; Rob Gray ASLA, LEED AP, Hoerr Schaudt Landscape Architects; Teresa Durkin ASLA, LEED AP, HOK
1.5 PDH, Registered with LACES/HSW, GBCI, AICP, AIA, FL,NY/HSW
TUE-B9
The Truth About Green Walls: Green-Wall System Specialists Speak Out!
Develop an understanding of different green wall systems—both living walls and green-facade walls. Comprehension of the design considerations of each type of system enables landscape architects, as the lead consultants, to manage green-wall specialists as they incorporate the sculptural elements clients are requesting for their urban/residential landscapes.
Develop an understanding of different green-wall systems.
Discover exciting design ideas and solutions for green walls throughout North America.
Understand the construction and maintenance technology and the regional possibilites of green walls.
Featured Speakers: Mario Nievera, ASLA, Mario Nievera Design Inc.; Dean Hill, ASLA, greenscreen; Debbie Kotalic, and Chad Sichello, GSky; Scott Mehaffey, FASLA, Sage Botanic Media
1.5 PDH, Registered with LACES/HSW, GBCI, AIA, FL, NY/HSW
TUE-B10
Greensburg Main Street: A Catalyst for Rebuilding
After a 2007 tornado destroyed 95 percent of Greensburg, KS, people there knew they had to rebuild differently. The Main Street Streetscape has become the town's master plan for envisioning a model, sustainable town. The downtown streetscape integrates pedestrian amenities and stormwater infrastructure into a unique aesthetic experience.
Listen to the community as they transition from big planning ideas to real solutions.
Integrate design strategies for water quality, reduced runoff, and greater pedestrian comfort.
Invest in good design and streetscape projects as catalysts for economic development.
Featured Speakers: James Schuessler ASLA, LEED AP, BNIM; Aaron Ross, BNIM
1.5 PDH, Registered with LACES/non-HSW, GBCI, AICP, AIA, FL, NY/HSW
TUES-B11
GeoDesign in Landscape Architecture
A common digital language is needed among landscape architects, architects, planners, developers, construction trades, and facility managers. Yet the need for a seamless region-city-building scale is disconnected by software and formats. GeoDesign can eliminate this disconnect and provide the means to query, extract, and visualize across disparate systems.
•Understand how GeoDesign applies to landscape architecture in practice and academia.
•Definine how the GeoDesign workflow integrates digital design and planning tools.
•Develop opportunities available through GeoDesign.
Featured Speakers: James Sipes, ASLA, Sand County Studios; Karen Hanna, FASLA, Cal Poly-Pomona; Christopher Overdorf, ASLA, ELM
1.5 PDH, Registered with LACES/non-HSW, AICP, FL
Advance Deadline
September 16, 2011

News RSS Feed

Annual Meeting Updates
Sponsors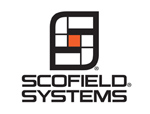 Join the conversation at the 2011 Annual Meeting
Twitter #ASLA2011