Education Sessions
90-minute education sessions will be offered from Sunday through Wednesday. Each session is 1.5 professional development hours (PDH). Unless otherwise noted, the instruction level of the education sessions will be intermediate or advanced, appropriate for an experienced, professional audience. The ASLA Fund supports ASLA research, library, archives, awards, and professional education programs.
Sponsored by PlayCore

Wednesday, November 2
10:00 – 11:30 am
WED-B1
Perspectives on Soil Design: the Implementation Debate (Part II)*
Landscape architects today commonly work with soil engineers to meet an array of horticultural criteria; sustainable practices; and specific uses, often intensive. This—one of two independent, coordinated sessions—will offer case-study experiences on the real-world challenges of designing, installing, and managing soils for contemporary landscapes.
Overcome the construction challenges associated with modern soil design.
Recognize the perspectives of designers, soil scientists, and contractors on soil construction.
Be able to educate owners and contractors on short- and long-term soil requirements.
*Part I occures at 8:00 am, WED-A1
Featured Speakers: Chris Moyles, ASLA, Reed Hilderbrand Associates; Robert Pine, ASLA, Pine & Swallow Associates; Micheal Shannon, ASLA, Kelco Landscaping; Gregg Stanzione, LEED AP, Bovis Lend Lease
1.5 PDH, Registered with LACES/HSW, GBCI, FL,NY/HSW
WED-B2
Cultivating Spaces: Urban Agriculture's Role in City Planning and Landscape Architecture
With urban agriculture emerging globally, speakers will focus on the cooperative processes that create successful programs, their value in the U.S., and how urban agriculture fits into a sustainable urban plan. Topics include zoning policies, land planning, stakeholder challenges, new implementation trends, and the effectiveness of programs currently in place.
Learn about successful urban agriculture programs: why they are important, how they work, and why they make sense.
Examine how policy makers, landscape architects, and urban planners can effectively integrate a variety of agriculture programs into sustainable urban designs.
Understand the environmental, social, health, and economic benefits of urban agriculture programs and why they are of national importance in the U.S.
Featured Speakers: Mia Lehrer, FASLA, Mia Lehrer + Associates; Charles Cross, ASLA, University of Detroit Mercy; Maya Dunne, Maya Dunne + Associates; Barbara Finnin, City Slicker Farms
1.5 PDH, Registered with LACES/HSW, GBCI, AICP, AIA, FL,NY/HSW
WED-B3
Reaching Out: Appropriating the Public Realm Through Art and Design Activism
Through public art and design programs, landscape architects can enliven how people engage with one another within a community context. Designers who have successfully envisioned and realized partnerships that merge art, design, and education will share what they have learned about the processes and enriching possibilities of these programs.
Explore sources of funding and support for community revitalization.
Engage in outreach and activism in the public realm for the public good.
Design programs that catalyze public engagement to enhance the urban experience.
Featured Speakers: Peter O'Shea, ASLA, Siteworks; Maurice Cox, University of Virginia; Maggie Guggenheimer, Piedmont Council for the Arts; Greg Kelly, The Bridge Progressive Arts Initiative
1.5 PDH, Registered with LACES/HSW, AICP, FL, NY/HSW
WED-B4
Inside the LA Studio with Walt Disney Imagineering
Walt Disney Imagineering's landscape architects must completely immerse people in experiential transformation. That, after all, is what draws people to Disney theme parks and resorts worldwide. Hear how Imagineers meet these unique challenges as they balance creativity, functionality, and sustainability and create enduring environments that fully engage the senses.
Learn how Disney Imagineers conjure exotic settings while adhering to construction standards.
Examine the process of creating immersive entertainment through landscape architecture.
Understand the importance of research when detailing environments conveying diverse cultures.
Featured Speakers: John Sorenson, ASLA, Jeffrey Morosky, ASLA, Rebecca A. Bishop, Walt Disney Imagineering
1.5 PDH, Registered with LACES/HSW, FL, NY/non-HSW
WED-B5
Sea Level Rise and Climate Change Adaptation: Soft Infrastructure for Coastal Cities
Coastal waterfronts face flooding due to sea level rise. This session presents the collaborative research on soft infrastructure for rethinking thresholds of water, land, and city, rather than dependence on storm-surge barriers. This work inspired a book and a Museum of Modern Art exhibition in New York City.
Consider soft infrastructural landscape alternatives to hard engineering solutions for flood control.
Envision a new, versatile coastal plan for enriching estuary ecologies.
Re-conceptualize the relationship between urban infrastructure and waterfront landscapes.
Featured Speakers: Catherine Nordenson, ASLA, Catherine Seavitt Studio; Elizabeth Stoel, Rogers Marvel Architects
1.5 PDH, Registered with LACES/HSW, GBCI, AICP, AIA, FL, NY/HSW
WED-B6
A New Beginning for Lutcher Stark's Shangri La: Process, Possibilities, and Product
This 2008 project earned the first LEED Platinum-NC certification in Texas and was one of only 50 in the world. Named an AIA COTE Top 10 green project in 2009, the Shangri La heronry provides a highly visible educational experience on migratory species within a contemporary historical garden.
Understand the processes and issues of developing a 252-acre LEED Platinum-NC project.
Learn how landscape architects, architects, and artists collaborated on this nature center.
Recognize the challenge of incorporating art elements and gardens despite two major hurricanes.
Featured Speakers: Jeffrey Carbo, FASLA, Jeffrey Carbo Landscape Architects; William (Tary) Arterburn, ASLA, Studio Outside
1.5 PDH, Registered with LACES/HSW, GBCI, FL, NY/HSW
WED-B7
Master Planning for Net-Zero Energy and Other Intertwined Sustainable Systems
A new paradigm for land development integrates energy generation, water and resource management, food production, and community stewardship. Urban projects in England and the U.S. illustrate how landscape architects can integrate net-zero energy production, holistic stormwater management, community agriculture, and active public participation.
Learn how master planning decisions affect energy production and conservation and how energy systems can be layered in urban landscapes.
Understand the integration of a multi-faceted stormwater management plan with pedestrian oriented streetscapes, public plazas, parks, and community agriculture.
Explore planning strategies that foster environmental stewardship, smart resource use, community life, food production, and contact with nature.
Featured Speakers: David Kahn, ASLA, and Michael Tavel, AIA, University of Colorado
1.5 PDH, Registered with LACES/HSW, GBCI, AICP, AIA, FL, NY/HSW
WED-B8
Water at the Forefront
As a case study of a responsible water-management hierarchy, this presentation examines the water system of a religious center that incorporates EPA Water Sense, model water-efficient landscape ordinances, LEED certification, the Sustainable Sites Initiative, CHPS, integrated project delivery, and management best practices, all in terms of landscape architecture practice.
Study the Sultan Ismail Mosque as an example of an efficient water-system design.
Apply the water management hierarchy to the design process.
Compare the SITES and LEED processes regarding potable water use and landscape irrigation.
Featured Speakers: Bill Fee, ASLA, and Vincent Lattanzio, Carducci Landscape Architects; Jeffrey Bruce, Jeffrey L. Bruce & Company, LLC; Kevin Cavaioli, FASLA, Hoover Pumping Systems
1.5 PDH, Registered with LACES/HSW, GBCI, AIA, FL, NY/HSW
WED-B9
Constructed Wetlands: From Theory into Practice
Conventional water treatment systems are expensive, energy intensive, and highly polluting, especially when compared to decentralized constructed wetlands. Building on a panel from the 2010 ASLA conference, this year's workshop will address a full range of natural and biomimicry site solutions, with a particular focus on work currently in place.
Learn how wetlands work, and how they compare with conventional water treatment systems.
Understand the full range of biological water treatment in rural and urban applications.
Study specific installations from around the world and how they might be applicable for you.
Featured Speakers: Eddie Wu ASLA, LEED AP, HOK; Paul Knowles, and Tony Sease, Natural Systems Utilities
1.5 PDH, Registered with LACES/HSW, GBCI, AICP, AIA, FL, NY/HSW
WED-B10
Understanding and Using the ASLA Standard Contract Forms
Two ASLA standard form agreements address fundamental issues specifically for and critical to successful landscape architecture projects. Representing both practitioners and a professional liability insurance provider, panelists will discuss risk management, the value of the contract documents for landscape architects and clients, and tips on using the contracts in practice.
Learn the purpose and practical use of the short form and standard form contracts.
Recognize issues of risk during design and construction and how to negotiate a reasonable contract.
Understand the importance of a detailed scope of services and clear mutual expectations.
Featured Speakers: Vaughn Rinner, ASLA, Vanasse Hangen Brustlin, Inc.; Frank Musica, Victor O. Schinnerer & Company, Inc.
1.5 PDH, Registered with LACES/non-HSW, FL
Advance Deadline
September 16, 2011

News RSS Feed

Annual Meeting Updates
Sponsors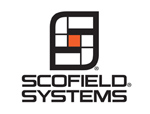 Join the conversation at the 2011 Annual Meeting
Twitter #ASLA2011