Special Events
Tuesday, November 1
7:00 pm
ASLA Council of Fellows Investiture Dinner
Hilton Bayfront
Ticketed event. Tickets will not be sold at the door.
Join friends and colleagues for an elegant evening honoring the newest members of the ASLA Council of Fellows. Members of the Council of Fellows are recognized for their extraordinary work, leadership, knowledge, and service to the profession during a sustained period. Formal attire is appropriate.
Tickets purchased by 8/5 $175, by 9/16 $190, after 9/16 $205
Sponsored by L.M. Scofield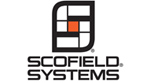 2011 Fellows-Elect
Adam Regn Arvidson, ASLA
Treeline
Minneapolis

Diana Balmori, ASLA
Balmori Associates
New York City

Gregg David Bleam, ASLA
Gregg Bleam Landscape Architect
Charlottesville, Va.

J. Keith Bowers, ASLA
Biohabitats, Inc.
Baltimore

Terrence J. Boyle, ASLA
T.J. Boyle & Associates (retired)
Burlington, Vt.

Kelly G. Broughton, ASLA
City of San Diego

Laura Burnett, ASLA
Burnett Land & Water
San Diego

Stephen L. Carter, ASLA
Army Corps of Engineers
Mobile, Ala.

Jack Chandler, ASLA
Chandler & Chandler, Landscape Architects
Napa, Calif. 

Susan F. Child, ASLA
Child Associates, Inc.
Boston

Shane Coen, ASLA
Coen + Partners
Minneapolis

Edward G. Czyscon, ASLA
MACTEC Engineering & Consulting, Inc.
Atlanta

Chad D. Danos, ASLA
Brown+Danos Land Design
Baton Rouge, La.

Mark O. Dawson, ASLA
Sasaki Associates, Inc.
Watertown, Mass.

Terrence J. DeWan, ASLA
Terrence J. DeWan & Associates
Yarmouth, Me.

Robert M. Eriksson, ASLA
EPT Design
Pasadena, Calif.

James W. Figurski, ASLA
GreenWorks Landscape Architecture + Environmental Design
Lake Oswego, Ore.

Peggy Gaynor, ASLA
Gaynor Inc.
Seattle

Kathryn L. Gleason, ASLA
Cornell University
Cornell, N.Y.

Clinton N. Hewitt, ASLA
Minneapolis

Christine Lockwood Hilt, ASLA
CLH Design
Cary, N.C.

Kris M. Horiuchi, ASLA
Horiuchi Solien Inc.
Falmouth, Mass.

.
Advance Deadline
September 16, 2011

News RSS Feed

Annual Meeting Updates
Sponsors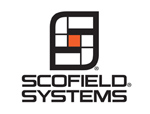 Join the conversation at the 2011 Annual Meeting
Twitter #ASLA2011