Special Events
Saturday, October 29
8:00 am – 5:00 pm
TCLF Modernism in Palm Springs—Sunnylands
Ticketed Event
Tickets available through TCLF.
The Annenberg Foundation Trust at Sunnylands and The Cultural Landscape Foundation (TCLF) will offer an exclusive preview of the soon-to open Sunnylands in Rancho Mirage, California. The former home of Ambassador Walter and Leonore Annenberg and landmark of California modernism, designed by A. Quincy Jones, is scheduled to open to the public in November 2011. Because of TCLF's important role in this project, a limited number
of guests have been invited to preview the Sunnylands garden tour in advance of
the official opening. In addition to Sunnylands, the daylong excursion will include visits
to several other modernist jewels in the region. The capstone on the day will include
a guided tour of the estate and a festive luncheon.
Tickets are limited and proceeds support TCLF's educational initiatives. Visit tclf.org to learn more.
Advance Deadline
September 16, 2011

News RSS Feed

Annual Meeting Updates
Sponsors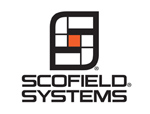 Join the conversation at the 2011 Annual Meeting
Twitter #ASLA2011