ASLA/ACE Mentor Program

Legacy Project
In 2008, ASLA introduced the Legacy Project, which seeks to promote positive change in the host city of the annual meeting and EXPO. The host chapter teams up with the local affiliate of the ACE Mentor Program to design a project to be installed after the meeting. Many EXPO exhibitors donate products and plants for the project, allowing ASLA to give back to the city that hosts the meeting.
This year, ASLA and the ACE Mentor Program have partnered with the Friends of Ruffin Canyon to design and implement an educational and native garden for William H. Taft Middle School. The school will develop a curriculum to encourage students to discover nature, investigate history, and celebrate culture. The garden will be universally accessible, providing opportunities where children of all abilities can explore San Diego's rich and diverse landscape.

To donate or assist with this project, please email Phil Hart, ASLA at pat.hart@kimley-horn.com. During the meeting stop by the San Diego Host Chapter Booth in the registration area.
ASLA/ACE Mentor Program 2011 Legacy Project Wish List

Benches
Bicycle racks
Cisterns
Compost, mulch and soil bins
Computer Weather Station
Decomposed granite and stabilizer
Dog bag boxes
Drip irrigation, irrigation controller & equipment etc.
Exercise equipment, par course
Fencing:
chain-link
vinyl
picket
post & rail
wildlife control fencing
wood
tree stakes, ties
Garden ornaments
Green wall and or screen panels
Greenhouse
Information Kiosk
Native site seating
Native stone boulders

Painted metal art panels (attach to chain link fence)
Pavers
Picnic tables
Planter boxes, pots
Play equipment
Raised beds
Retaining wall blocks
Shade sails, structures
Signage
Solar lights
Solar panel
Storage shed
Park Viewing Telescope
Tool shed
Traditional Benches
Trail Markers
Trash and recycling receptacles
Trellis, arbor, benches, bird bath, sun dial
Water tank/trough
Weed barrier
Workbenches for garden maintenance area
Worm bin

Plant List
Achillea millefolium                    Yarrow
Ceanothus spp.                         California Lilac
Epilobium spp.                           California Fuchsia
Galvezia speciosa                      Island Bush Snapdragon
Hesperaloe parviflora                  Red Yucca
Lupinus spp.                              Lupine
Mimulus aurantiacus                  Bush Monkey Flower
Penstamon spectabilis               Showy Penstamon
Salvia clevelandii                       Cleveland Sage
Salvia spathacea                       Hummingbird Sage
Solidago californica                    Goldenrod
Umbellularia californica               California Bay Laurel
Viguiera laciniata                       San Diego Sunflower

Mulch, soils, and soil amendments
Topsoil backfill - Raised Planter
Topsoil backfill - Native Plant Garden Border
Organic Compost - Raised Planter
Organic Compost - Native Plant Garden Border
Organic Mulch - Native Plant Garden Border
Advance Deadline
September 16, 2011

News RSS Feed

Annual Meeting Updates
Sponsors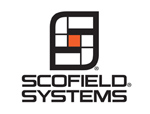 Join the conversation at the 2011 Annual Meeting
Twitter #ASLA2011