Special Events
Wednesday, Novemeber

2

7:00 am – 8:30
Women in Landscape Architecture: Walking Tour of the Downtown San Diego Landscape


Meet at Gaslamp Square Plaza, Corner of 5th and L Street. BYOB (Bring Your Own Breakfast). Free.

Several significant projects have helped transform downtown San Diego into a thriving and energetic place. Join Vicki Estrada, FASLA, whose firm has helped design some of these projects, for a brisk walking tour and discussion of the planning and design issues related to these projects. These will include the Park to Bay Link, Petco Park (home of the San Diego Padres), Gaslamp Square Park, Children's Park and the Martin Luther King Promenade. Wear comfortable walking shoes and bring your own breakfast to enjoy as you walk and talk with colleagues in the profession.

8:00 am – 9:30 am
ASLA Council of Fellows Business Meeting
San Diego Convention Center
Current members of the Council of Fellows are welcome. Meeting badge required.

Join ASLA Council of Fellows Chair John Carman, FASLA, in conducting the annual business of the council, recapping the events of the last year, and planning for the future.

12 Noon
ASLA Awards Ceremony and Installation of ASLA Officers
San Diego Convention Center
All meeting attendees, family, and guests are welcome.

Each year, the ASLA Professional Awards program honors the best in landscape architecture from around the globe, while the Student Awards program gives us a glimpse of the future of the profession. A video presentation will highlight the projects receiving awards in the General Design, Residential Design, Analysis and Planning, Research, and Communications categories, as well as the 2011 recipients of The Landmark Award, the Student Awards, and the Bradford Williams Medals. All Student Award of Excellence official entrants receive scholarships to attend the annual meeting, courtesy of Landscape Structures. ASLA's new officers will be installed immediately following the awards ceremony.

Sponsored by Firestone

The President's Dinner: Presentation of ASLA Honors
7:00 pm

Hilton Bayfront
Ticketed Event. Tickets will not be sold at the door.
Enjoy an extraordinary evening as we pay tribute to the distinguished recipients of ASLA's  highest honors:
The ASLA Medal
Laurie Olin, FASLA
The ASLA Design Medal
Michael Van Valkenburgh, FASLA
The Jot D. Carpenter Teaching Medal
George Curry, FASLA
The LaGasse Medal
Tupper Thomas
The Olmsted Medal
S. Richard Fedrizzi
The Landscape Architecture Firm Award
JJR
The President's Medal
To be announced that evening.
Tickets purchased by 8/5 $125, by 9/16 $140, after 9/16 $155
Sponsored by Bartlett Tree Experts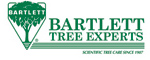 Advance Deadline
September 16, 2011

News RSS Feed

Annual Meeting Updates
Sponsors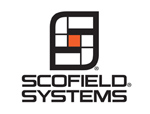 Join the conversation at the 2011 Annual Meeting
Twitter #ASLA2011