Learning Labs
Visit ASLA's Learning Lab theaters for live product demonstrations. Preview the latest innovations being offered by exhibitors.
Monday, October 31
Learning Lab 1
10:45 – 11:30 am
The Landscape Architecture Foundation's Landscape Performance Series. The Landscape Performance Series is an online, interactive set of resources to help you quantify benefits, show value, and make the case for sustainable landscape solutions. Learn how to use the Case Study Briefs, Benefits Toolkit, and Fast Facts to demonstrate the impact of your projects and showcase your work.
3:45 – 4:30 pm
Landscape Forms: Five Things You Should Know about LED Lighting. Advances in LED efficacy and color rendering have made LED lighting a viable solution for outdoor environments. This session covers cutting-edge information about the true visual experience, LED luminaire technology, and the ecology of using lighting at night. Participants will leave fully armed to ask the right questions to evaluate LED lighting for future projects.
Learning Lab 2
3:45 – 4:30 pm
Nike Grind: Getting Hands-On with Nike Grind. Join the Nike team and our elite partners for cocktails and a closer look at how Nike Grind can add an environmental edge to your next court, track, playground or other project. We'll demo how Nike Grind materials compare to traditional surfacing products, and answer all your surfacing questions.
Tuesday, November 1
Learning Lab 1
10:45 – 11:30 am
American Hydrotech, Inc.: Considerations for a Successful Green Roof. Successful green roofs require careful design considerations and knowledge of specialized maintenance needs. This Learning Lab will outline and review critical needs for water, maintenance zones and vegetation requirements and special insights on roof features that can affect the long-term successes of your green roof.
3:45 – 4:30 pm
Esri: GIS as an Enabler of Landscape and Urban Design: Spatial Assessment and Science-Based Design. This talk will introduce GIS, and how it can be used to drive better design decisions at the landscape and neighborhood scales. Attendees will be exposed to a demonstration of some of GIS's technical capabilities, and guided to material to help them learn how to use GIS tools in their own work.
Learning Lab 2
10:45 – 11:45 am
Nemetschek — Vectorworks: Water-Efficient Landscape Design in CAD (1 LA CES or APLD learning unit). Attendees will learn how customizable Plant Databases sort and create "water needs" plant-palettes, based on landscape coefficients, as well as discover how intelligent polygons and tags can assist in creating informative Hydrozones, quantifying non-potable water sources, and reporting to spreadsheets for calculations, making LEED, SITESTM, and other Water Budgets easier. Presented by Eric Gilbey RLA, ASLA, APLD Assoc.

3:45 – 4:30 pm
Autodesk, Inc: 3D Planning with Autodesk Infrastructure Modeler. Autodesk Infrastructure Modeler software is a conceptual design tool that helps project engineers and planning professionals create, evaluate, and communicate infrastructure project proposals. Quickly create more accurate 3D models that more realistically depict the local environment. Easily sketch and evaluate multiple design alternatives in context. And communicate visually rich project proposals for faster stakeholder approval.
Advance Deadline
September 16, 2011

News RSS Feed

Annual Meeting Updates
Sponsors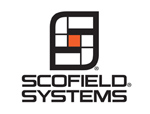 Join the conversation at the 2011 Annual Meeting
Twitter #ASLA2011