Ask LARE Prep
Schedule time with LARE Prep Instructors
As the gateway to earning a state license to practice landscape architecture, the Landscape Architect Registration Examination (LARE) can be a daunting experience. Professional licensing exams are unlike any other test you've taken before - and the LARE is no exception. Whether you're just exploring the possibility of sitting for the exam or if you're just trying to prepare for one section, our LARE preparation instructors will be available by appointment for one-on-one consulting sessions. Choose a meeting time below to set up a session. Note that for more in-depth study of LARE Section C or Section E, preparation workshops will be given on Sunday, October 30. Pre-registration is required.
Monday, October 31

Online registration is now closed.
Tuesday, November 1

Online registration is now closed. Please sign up on-site.
Advance Deadline
September 16, 2011

News RSS Feed

Annual Meeting Updates
Sponsors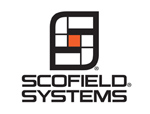 Join the conversation at the 2011 Annual Meeting
Twitter #ASLA2011