Education Sessions
90-minute education sessions will be offered from Sunday through Wednesday. Each session is 1.5 professional development hours (PDH). Unless otherwise noted, the instruction level of the education sessions will be intermediate or advanced, appropriate for an experienced, professional audience. The ASLA Fund supports ASLA research, library, archives, awards, and professional education programs.
Sponsored by PlayCore

Tuesday, November 1
11:00 am – 12:30 pm
TUE-A1
Transect Planning: Reconciling Environmentalism and Urbanism
Transect planning reconciles environmentalism and urbanism by bringing together specialists in both fields. There is a rural-to-urban integration and transition that involves humans in each arena, which makes the built environment an appropriate part of nature. Regulatory standards are the master-planning key to unlocking this holistic approach to unsprawling America.
Explore the sources of tension between environmentalism and urbanism.
Understand the theory and application of the rural-to-urban transect.
Learn how this planning compacts and connects to protect natural and built environments.
Featured Speaker: Andrés Duany, FAIA, Duany Plater-Zyberk & Company
1.5 PDH, Registered with LACES/HSW, AIA, NY/HSW
TUE-A2
CEO Roundtable: New Realities for Small Firms
Firms today must respond to a wide range of increasing client demands with fewer resources. The challenge is where and how to make tough, elusive choices. Learn from leading CEOs who are managing change to meet the future, and are succeeding in keeping their firms moving in positive directions.
Learn how small firms are adapting to a new economic landsape locally, nationally, and globally.
Recognize new markets and clients for landscape architecture services.
Learn to retain talent, reorganize, and control operations to prepare for a slow economic rebound.
Featured Speakers: Mark Johnson, FASLA, Civitas, Inc.; Andrea Cochran, FASLA, Andrea Cochran Landscape Architecture; James Burnett, FASLA, The Office of James Burnett; Peter Lindsay Schaudt, FASLA, Hoerr Schaudt
1.5 PDH, Registered with LACES/non-HSW, FL
TUES-A3
Black Locust Lumber: A Sustainable Alternative to Tropical Hardwoods
The prevalent use of rot-resistant tropical hardwoods is destroying tropical rain forests. Using old-growth or pressure-treated lumber is equally unsustainable. This panel will share recent research that sheds light on the opportunities and challenges of using the native North American black locust (Robinia pseudoacacia) as a substitute.
Learn the practical uses of black locust as a viable alternative to tropical hardwoods.
Understand the supply and handling challenges of black locust, and solutions.
Appreciate the urgency of switching to more sustainable wood sources.
Featured Speakers: Stephen Noone, Michael Van Valkenburgh Associates, Inc.; Hector Ducci; Theodore Zoli, HNTB; Don Lavender, Landscape Forms Inc.
1.5 PDH, Registered with LACES/HSW, GBCI, FL, NY/HSW
TUE-A4
Inside the LA Studio with Coen + Partners
With more than 30 design awards from the ASLA, AIA, and Committee on Urban Environment, and work published in The New York Times, Metropolis, and Dwell, Coen + Partners is well recognized for context-driven design excellence. This discussion will reveal their approach to collaboration, experimentation, aesthetic clarity, and ecological integrity.
Rediscover projects that embrace active, cross-disciplinary collaboration.
Explore the multiple scales of context, from singular settings to regional patterns and systems.
Envision the landscape architect as the multi-discipline planning and design team leader.
Featured Speakers: Shane Coen, ASLA, Bryan Kramer, ASLA, and Zachary Bloch, Student ASLA, Coen + Partners
1.5 PDH, Registered with LACES/HSW, GBCI, AICP, FL, NY/non-HSW
TUE-A5
A Half Century of San Diego Landscape Architecture with Joe Yamada
Joe Yamada is the latest subject in the Cultural Landscape Foundation's award-winning oral history series. This facilitated discussion will highlight more than a half century of design by which a pioneering firm helped shape the cultural landscape of San Diego and established a standard for professional practice.
Learn how San Diego's post-war landscape evolved and the role landscape architects played.
Discover the unique design approach of San Diego's oldest landscape architecture practice.
Understand the role the firm played in shaping the Southern California we know today.
Featured Speakers: Charles Birnbaum, FASLA, The Cultural Landscape Foundation; Joe Yamada, FASLA, and Pat Caughey, FASLA, Wimmer Yamada and Caughey
1.5 PDH, Registered with LACES/HSW, FL
TUE-A6
Blue Infrastructure: The Living Systems of Water Reuse
Water infrastructure in the U.S. is crumbling, and repair costs seem daunting. There is, however, an emerging, decentralized solution, which involves integrated wetland systems that reuse storm and waste water. This new model presents an enormous opportunity for landscape architects to reshape a new, blue urban infrastructure.
Understand how advanced wetland systems work.
Know the advantages of replacing mechanical water infrastructure with living systems.
Recognize the design potential of visible, publically engaging water reuse.
Featured Speakers: Julie Bargmann, ASLA, D.I.R.T. studio; Will Kirksey, Living Machine Systems; Marin Bjork, ASLA, Cascadia Green Building Council
1.5 PDH, Registered with LACES/HSW, GBCI, AICP, AIA, FL, NY/HSW
TUE-A7
Food Cities: Designing Edible Landscapes for Urban Environments
A movement in transition and fast becoming iconic media darlings, edible landscapes involve far more than growing vegetables on abandoned lots. Case studies focusing on high-density environments from around the globe will illustrate integrated approaches that reintroduce food production into the city.
Learn how to design and plan urban environments that integrate a sustainable food system.
Comprehend design approaches used around the world for high-density urban agriculture.
Make informed design decisions based on specific strategies for a green infrastructure.
Featured Speakers: April Philips, FASLA, April Philips Design Works, Inc.; Jacob Voit, Bush Foundation
1.5 PDH, Registered with LACES/HSW, GBCI, AICP, AIA, FL, NY/HSW
TUE-A8
Landscape Architecture Rising in Africa
As global economies shift, international work for landscape architects is evolving, including in Africa. Identify key market areas and study descriptive case studies in diverse environments that include ecotourism and sustainable design in Kenya, large resorts in Morocco, a new master plan for Kigali, Rwanda, and the World Cup stadium and parks in South Africa.
Update your practice focus regarding emerging markets in Africa.
Review evolving trends to recognize opportunities for sustainable landscape architecture in Africa.
From illustrated case studies, learn a wide variety of novel, sustainable design approaches.
Featured Speakers: Suzanne Jackson, ASLA, Design Workshop; Hitesh Mehta, FASLA, HM Design; Melanie Richards, LEED AP, WATG; Arthur Adeya, Lexicon Designs; Carl A. Worthington, ASLA, AIA, Oz Architecture
1.5 PDH, Registered with LACES/HSW, GBCI, FL
TUE-A9
Hiring the Perfect Consultant: The Client Perspective
With more firms going after far fewer jobs, competition is intense. This session will present the clients' perspective on how and why they choose landscape architects for specific types of projects. Practical advice will help landscape architects market themselves to stand out from the crowd and compete effectively.
Learn about client processes—how and why they select landscape architecture firms.
Gain the client perspective on consultant best practices for competing in a difficult market.
Discover what projects different client sectors want, and how your firm can meet that demand.
Featured Speakers: Cheryl Barton, FASLA, Office of Cheryl Barton; Mark Hough, ASLA, Duke University; Chris Gent, City of Chicago; Michael Martin, AIA, Moore Ruble Yudell Architects; Ian Gill, Highland Partnership
1.5 PDH, Registered with LACES/non-HSW, FL
TUE-A10
Multi-Modal Done Right: Sustainable Transportation Planning in Minneapolis and New York
Travel isn't just by car anymore. Nor is mass transit an amenity only for major metropolitan areas. This session will illustrate how two very different cities are addressing their range of transportation needs—from bicycle routes to bus/light-rail connections—to accommodate people's needs within situational constraints.
See what regions are doing to promote multimodal design.
Understand how to move through different approval processes.
Learn how landscape architects are vital to multi-modal design.
Featured Speakers: Annette Wilkus ASLA, LEED AP, SiteWorks Landscape Architecture; Bob Close, FASLA, AECOM; Ed Janoff, New York City Department of Transportation
1.5 PDH, Registered with LACES/HSW, GBCI, AICP, AIA, FL, NY/HSW
Advance Deadline
September 16, 2011

News RSS Feed

Annual Meeting Updates
Sponsors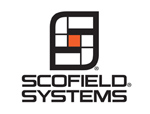 Join the conversation at the 2011 Annual Meeting
Twitter #ASLA2011