Education Sessions
90-minute education sessions will be offered from Sunday through Wednesday. Each session is 1.5 professional development hours (PDH). Unless otherwise noted, the instruction level of the education sessions will be intermediate or advanced, appropriate for an experienced, professional audience. The ASLA Fund supports ASLA research, library, archives, awards, and professional education programs.
Sponsored by PlayCore

Sunday, October 30
1:30–3:00
SUN-C1
Designing Community Recreation Spaces for Health and Well Being: Applying the Research Evidence
When designing welcoming urban parks, schoolyards, trails, and greenways, landscape architects are leaders in enhancing community health. By applying the Sustainable Sites Initiative in evidence-based design, landscape architects reassert their value as preventive health facilitators. This session introduces participants to the current scientific evidence supporting healthy-lifestyle landscape design.
Identify evidence that park, trail, greenway, and schoolyard design supports healthy behavior.
Understand perceptions of community recreation spaces that increase physical activity.
Learn be a preventive health leader by applying the Sustainable Sites Initiative.
Featured Speakers: Robin Moore, Affil. ASLA, North Carolina State University; Jack Nasar, FAICP, The Ohio State University; Lois Brink, ASLA, University of Colorado; Philip Troped, Purdue University
1.5 PDH, Registered with LACES/HSW, GBCI, AICP, AIA, FL, NY/HSW
SUN-C2
Water in the Designed Landscape: Benefits, Precautions, and Recommendations
We know water is an important landscape design element and that people are naturally drawn to it. But how does it affect us and why? Presenters will explore current research and the theoretical and practical implications for water features in the landscape, particularly to maximize benefits and minimize risk.
Learn about theories of why and how water—natural and designed—contributes to making spaces restorative.
Evaluate a specific study on human reaction to the sound of water and its design implications.
Explore safety concerns involving water features, especially in healthcare settings, and the latest design and maintenance findings.
Featured Speakers: Clare Cooper Marcus, Hon. ASLA, University of California, Berkeley; John Carman, FASLA, Design for Generations; Naomi Sachs, ASLA, Therapeutic Landscapes Network
1.5 PDH, Registered with LACES/non-HSW, FL, NY/non-HSW
SUN-C3
Electric Car Charging Stations Are Here and Now
Learn from a firm that has long spearheaded the green movement. The Rocky Mountain Institute Project Get Ready program will show how to work with local governments on creating car charging stations so you can be at the forefront of the transition from fossil fuels to renewable energy.
Understand electric-vehicle charging-station costs
Be conversant in the technology required for operating charging stations
Be able to work with clients to convert existing facilities or build new ones economically.
Featured Speakers: Jay Tankersley, Rocky Mountain Institute; Robert Ryan, GE Energy Services;  Jacques Chirazi, City of San Diego;  Andy Hoskinson, ECOtality North America
1.5 PDH, Registered with LACES/HSW, GBCI, AICP, AIA, FL
SUN-C4
From Shoreline to Ridgeline: Closing the Water Loop with High-Performance Design
Population growth, urbanization, and climate change are all putting extreme pressure on aquatic ecosystems and water resources.This session will feature three examinations of how to protect our shorelines: a salmon-friendly seawall design for Seattle's central waterfront, research on stormwater treatment and reuse on urban waterfronts, and water reclamation case studies.
Understand new approaches to improving water quality and supply and aquatic health.
Incorporate habitat, stormwater treatment, and urban design amenities into the design process.
Learn landscape-based water quality improvement strategies for stormwater and graywater.
Featured Speakers: Nancy Rottle, ASLA, University of Washington; James Brennan, ASLA, J. A. Brennan and Associates, PLLC; Marin Bjork, ASLA, Cascadia Green Building Council
1.5 PDH, Registered with LACES/HSW, GBCI, AICP, AIA, FL, NY/HSW
SUN-C5
Wild for the City: Creating and Sustaining Urban Nature Parks
Urban nature parks are meticulously designed to fulfill people's desire for ecological connection. Drawing on their experiences in Central Park, San Francisco's Lands End, and Jerusalem's nascent Gazelle Park, speakers will explain how to negotiate the tensions between the human construct and nature and the pivotal role of public outreach.
Explore how nature, parks, and open space can be overlaid in an urban context.
Investigate ways urban nature parks balance natural/habitat restoration with public access.
Learn the pivotal role of public outreach in sustaining successful parks.
Featured Speakers: Laura Starr ASLA, LEED AP, Starr Whitehouse Landscape Architects and Planners PLLC; Claire Beyer, LEED AP, Golden Gate National Parks Conservancy
1.5 PDH, Registered with LACES/HSW, GBCI, AICP, AIA, FL, NY/HSW
SUN-C6
Firm Transition Planning: Developing and Implementing a Success Strategy
Don't think of today's marketplace as a challenge when you consider firm transition. It is an opportunity. The continued legacy of your firm requires both a carefully orchestrated plan and wise resource stewardship. Principals of firms of all sizes will come to understand their transition options from this session.
Understand the options, timing, and success factors of a transition plan.
Develop a transition strategy, including selection of the next generation of firm leaders.
Ensure the successful execution of your own firm's transition and legacy.
Featured Speakers: Douglas Parker and James Cramer, Greenway Group
1.5 PDH, Registered with LACES/non-HSW, AIA, FL
SUN-C7
Media Roundtable: Design Industry Magazines
Editors from key industry media will discuss the trends they are seeing in planning and design, how they select topics and projects to cover, what their editorial calendars for 2012 look like, and the best way to contact them to get coverage of your news and projects.
Learn about current planning and design trends. 
Understand how an editor selects topics and projects.
Learn how to best contact editors with story ideas.
Featured Speakers: Bradford McKee, Landscape Architecture; Ned Cramer, Architect; Norman Venamee, Garden Design; William Menking, Architect's Newspaper; Nadine Post, Engineering News-Record; Dean Hill, ASLA, greenscreen (moderator)
1.5 PDH, Registered with LACES/non-HSW
SUN-C8
Using CAD to Create and Document Sustainable Sites
Your software tools can analyze materials so that you can specify materials based on all the complex aspects of sustainability. The processes presented in this session are based on built projects and address objectives proposed in LEED-NC 2009 and the Sustainable Sites Initiative Guidelines and Performance Benchmarks 2009.
Learn how GIS file integration assists in site selection, pre-design assessment, and planning.
Understand site information modeling for LEED and SITES.
Use plant data and custom reports to document for LEED and SITES water credits.
Featured Speakers: Kenneth Bates, ASLA, Morris Architects; Stephen Schrader, ASLA, Holcombe Norton Partners, Inc.; Eric Gilbey, ASLA, Nemetschek Vectorworks, Inc.
1.5 PDH, Registered with LACES/HSW, GBCI, AICP, FL, NY/HSW
SUN-C9
Social Acceptance of Wind Energy—Addressing Visual Impact in Skeptical Communities
Locations that have the best wind resources often have high scenic value, and wind turbines scattered across these land , or seascapes often raise public concern about their visual impact. Failure to address this concern early on in project planning can lead to misinterpretation, diminished public confidence, and project delay.
Understand public perceptions that present obstacles to siting and development of renewable-energy facilities.
Explore public policy and regulatory requirements for assessing and mitigating scenic impact.
Evaluate emerging technologies and policies that might increase acceptance of wind energy facilities.
Featured Speakers: Terrance DeWan, ASLA, Terrence J. DeWan & Associates; John McCarty, ASLA, Bureau of Land Management; Matthew Allen, Saratoga Associates
1.5 PDH, Registered with LACES/HSW, GBCI, AICP, AIA, FL, NY/HSW
SUN-C10
Lighting Products Panel
As the options for exterior lighting multiply—including LED, induction, light-emitting plasma, and fluorescent lamps—the design considerations remain fairly constant: life cycle cost, sustainability, return on investment, and maintenance. This session will cover the recent product developments and technological advancements to inform your next exterior lighting design.
Know the range of exterior lighting options.
Understand the benefits and limitations of the various approaches to outdoor lighting.
Confidently explain to clients the life-cycle cost of a comprehensive outdoor lighting system.
Featured Speakers: Thomas Tavella, FASLA, Fuss & O'Neill, Inc.; Robert Murphy, Philips Lumec; Rod Stummer, Schreder Lighting US; Johnson Yun, Meteor Lighting
1.5 PDH, Registered with LACES/HSW, FL, NY/HSW
Advance Deadline
September 16, 2011

News RSS Feed

Annual Meeting Updates
Sponsors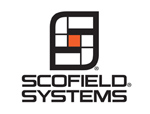 Join the conversation at the 2011 Annual Meeting
Twitter #ASLA2011