Education Sessions
90-minute education sessions will be offered from Sunday through Wednesday. Each session is 1.5 professional development hours (PDH). Unless otherwise noted, the instruction level of the education sessions will be intermediate or advanced, appropriate for an experienced, professional audience. The ASLA Fund supports ASLA research, library, archives, awards, and professional education programs.
Sponsored by PlayCore

Wednesday, November 2
8:00 – 9:30 am
WED-A1
Perspectives on Soil Design: Opportunities and Challenges (Part I)*
Providing healthy soil is one of the greatest challenges of contemporary site design. Proper soil design addresses site difficulties, programming intensity, soil resource limitations, sustainability, drainage, maintenance, and plant health all in a timely manner. The goal is quality control and assurance for healthy, enduring landscapes.
Recognize the opportunities that arise from designing soil profiles.
Master the vocabulary and fundemental information for working with soil scientists.
Understand the basics of soil design and specification.
*Part II occures at 10:00 am, WED-B1
Featured Speakers: Laura Solano, ASLA, Michael Van Valkenburgh Associates, Inc.; John Swallow, ASLA, Pine & Swallow Environmental; Liz Einwiller, ASLA, PWP Landscape Architecture
1.5 PDH, Registered with LACES/HSW, GBCI, FL,NY/HSW
WED-A2
Women in Landscape Architecture: Navigating the Professional Challenges and Opportunities
Despite enormous challenges, women have achieved momentous advancements toward equality in landscape architectural education and practice, including the recognition of their work. This panel will highlight current career opportunities, continuing challenges, and pathways to success for women within the landscape architecture profession as they open doors for future leaders worldwide.
Explore the challenges and opportunities facing women in landscape architecture today.
Learn how women have achieved positions of leadership in public/private practice and academia.
Discover current career opportunities in landscape architecture and the elements of success.
Featured Speakers: Mia Lehrer, FASLA, Mia Lehrer + Associates; Martha Schwartz, ASLA, Martha Schwartz Partners; Stephanie Landregan, FASLA, UCLA Extension; Jane Wolff, University of Toronto; Cornelia Hahn Oberlander, FASLA, Cornelia Hahn Oberlander
1.5 PDH, Registered with LACES/non-HSW, FL
WED-A3
Street Life
Streets are the most important public spaces in urban areas, be it New York, Melbourne, Los Angeles, or San Francisco. To prioritize pedestrians over automobiles, this presentation examines the work of Gehl Architects internationally and CMG Landscape Architects in San Francisco on a range from planning projects to temporary installations.
Learn how redesigned streets are the primary public gathering spaces within cities.
Study living street projects at a variety of scales, from master plans to temporary interventions.
Understand the partnerships that process and organize street redesign projects.
Featured Speakers: Kevin Conger, ASLA, CMG; Oliver Schulze, Gehl Architects; Neil Hrushowy, City and County of San Francisco
1.5 PDH, Registered with LACES/HSW, GBCI, AICP, AIA, FL, NY/HSW
WED-A4
Evidence: Toward Performance-Based Design
This discussion explores the criteria by which we measure the performance of landscapes with respect to comprehensive sustainability and the role of research in practice. The understanding of performance extends beyond point systems to explore the best practices at the heart of certification programs, including economic, community, and aesthetic enhancements.
Evaluate synthesized measurement programs.
Undestand how certification programs are based on best practices and not point systems.
View sustainability as including economic, community, and aesthetic measures.
Featured Speakers: Allyson Mendenhall, ASLA, and Kurt Culbertson, FASLA, Design Workshop; Debra Guenther, ASLA, Mithun; Skip Graffam, ASLA, OLIN
1.5 PDH, Registered with LACES/HSW, GBCI, AICP, AIA, FL, NY/HSW
WED-A5
Creating Municipal Green Roof Policy
Portland, OR, and Austin, TX, are both leaders in green-roof policy development, even with their significantly differing climates and construction practices. See how Portland implemented thousands of square feet of ecoroofs through density bonuses and how the successful Austin City Hall green roof served as a policy catalyst there.
Learn the history of successful green roof policy development in Portland, OR, and Austin, TX.
Understand how a density bonus can be a proactive tool for green roof implementation.
Comprehend sample city design criteria for green roofs.
Featured Speakers: Jeffrey Bruce, Jeffrey L. Bruce and Company; Eleanor McKinney, ASLA, Eleanor McKinney Landscape Architect; Tom Liptan, FASLA, City of Portland
1.5 PDH, Registered with LACES/HSW, GBCI, AICP, AIA, FL, NY/HSW
WED-A6
Green Retrofit of Urban Public Spaces in New York City
National and local initiatives promoting sustainable landscape design are proliferating, and few places reveal the design and implementation challenges as does New York City. Collaborative design experiences there also provide an opportunity to publicize the connections between parks and neighborhoods, cultural and natural history, and local and regional ecologies.
Learn the history of gray and green infrastructure in New York from the colonial city to 2011.
Understand stormwater-management and ecological best practices in urban landscape design and construction.
Appreciate the design challenges, perspectives, and processes of a collaborative team approach.
Featured Speakers: Jeannette Compton, ASLA, New York City Parks & Recreation; Nancy Owens ASLA, LEED AP, Nancy Owens Studio LLC; Steve Grogg, McLaren Engineering Group; Mark Laska, Great Ecology and Environments
1.5 PDH, Registered with LACESHSW, GBCI, AICP, FL, NY/HSW
WED-A7
BIM Workflow: Opportunities and Challenges
As landscape architects adopt building information modeling (BIM), basic principles emerge, including open collaboration with clients, related professionals, and contractors. In this session, experienced landscape architects explain the benefits and challenges of integrating BIM modeling software and explore the myths and realities of BIM as it relates to landscape architecture.
Learn the benefits and challenges of integrating BIM into landscape architecture.
Understand the current technologies of open BIM file exchange workflow.
Explore the myths and realities of BIM technology for landscape architects.
Featured Speakers: Eric Gilbey, ASLA, Nemetschek Vectorworks, Inc.; James Sipes, ASLA, Sand County Studios; Micah Lipscomb, ASLA, Perkins + Will
1.5 PDH, Registered with LACES/non-HSW, AIA, FL, NY/non-HSW
WED-A8
Community Entanglement: Beyond the Charrette
Interdisciplinary speakers will present work that involves communities in meaningful, visceral, and community-specific engagement and participation. By empowering community groups, these methods blur the distinction between professionals and the communities they serve and redefine the process of education, advocacy, site design, and physical implementation.
Learn new methods beyond charrette workshops for engaging community members.
Mitigate the effects of climate change, obesity, and obsolete urban infrastructure.
Engage in public service work that better serves the community.
Featured Speakers: Richard Alomar, ASLA, Stantec Consulting; Amy Gavaris, ASLA, New York Restoration Project; Tricia Martin, ASLA, WE Design
1.5 PDH, Registered with LACES/HSW, GBCI, AICP, AIA, FL,NY/HSW
WED-A9
Taking Water Systems Beyond Requirements into True Functionality
Current stormwater control approaches—including bioswale and artificial lakes, wetlands, and streams—present inherent limitations. Speakers will detail the functionality of alternative solutions that challenge the current paradigm and discuss the benefits and constraints of their own projects now transforming the way we envision water-control solutions.
Learn about projects around the world that are advancing water-system functionality.
Explore the evolution of the design processes, chemistry, and biology for water control.
Challenge your own design paradigm through consideration of recent developments.
Featured Speakers: Karis Clinton, Student ASLA; Stephen Popovich, Stephen Popovich and Associates; Susan Van Atta, FASLA, Van Atta Associates, Inc.; Ron Rovansek, Pacific Advanced Civil Engineering, Inc.
1.5 PDH, Registered with LACES/HSW, GBCI, AICP, AIA, FL, NY/HSW
Advance Deadline
September 16, 2011

News RSS Feed

Annual Meeting Updates
Sponsors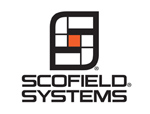 Join the conversation at the 2011 Annual Meeting
Twitter #ASLA2011