Education Sessions
90-minute education sessions will be offered from Sunday through Wednesday. Each session is 1.5 professional development hours (PDH). Unless otherwise noted, the instruction level of the education sessions will be intermediate or advanced, appropriate for an experienced, professional audience. The ASLA Fund supports ASLA research, library, archives, awards, and professional education programs.
Sponsored by PlayCore

Monday, October 31
11:00 am – 12:30 pm
MON-A1
Inside the LA Studio with D.I.R.T. Studio
Julie Bargmann founded D.I.R.T. studio in 1992 with a vision for landscape renovation. Through ecological technologies, thorough understanding of each site's history, and comprehensive community engagement, the studio's resulting legacy to date has been inspirational, transforming fallow and derelict terrain into ecologically sound and culturally productive landscape architecture.
Learn how community and site histories can establish the groundwork for the design process.
Understand how social and ecological performance is critical to landscape design excellence.
Explore approaches to remediation that value the heritage of historically rich sites.
Featured Speakers: Julie Bargmann, ASLA, Jen Trompetter, ASLA and David Hill, D.I.R.T. Studio
1.5 PDH, Registered with LACES/HSW, GBCI, AICP, FL, NY/non-HSW
MON-A2
Restoration Ecology in Agrarian Landscapes
Agriculture is widely recognized as one of the largest sources of pollution in the U.S. Creative, innovative applications of traditional landscape architecture approaches, however, can balance wildlife conservation and agriculture. Speakers will present cross-discipline approaches to agricultural landscape design that facilitates ecologically sensitive horticulture and land use.
Appreciate the benefits of conservation biology on large-scale sites based on cross-discipline dialogue.
Discover creative applications of traditional landscape architecture techniques to improve the sustainability of areas where landscape architecture has rarely been involved.
Understand the balance among wildlife conservation, the cultural landscape of cultivation, and finacially sustainable agriculture.
Featured Speakers: Thomas Woltz, ASLA, and Breck Gastinger, Nelson Byrd Woltz Landscape Architects; James Gibbs, SUNY College of Environmental Science and Forestry
1.5 PDH, Registered with LACES/HSW, GBCI, AICP, FL, NY/HSW
MON-A3
The Art of Planting Design
Plants inspire joy through beauty. As landscape architects become increasingly proficient in creating ecologically sustainable landscapes, it remains important also to retain the powers of beauty and delight. Award-winning landscape architects distinguished in the art of planting design will share their perspectives on and methods for achieving landscape artistry.
Learn how to reconcile issues of classical beauty with environmental sustainability.
Explore the use of uncommon plants—native and non-native—to create horticultural art.
Develop a visual vocabulary for planting design based on fine-arts principles.
Featured Speakers: W. Gary Smith, ASLA, W Gary Smith Design; Christine Ten Eyck, FASLA, Ten Eyck Landscape Architects; Brooks Kolb, ASLA, Brooks Kolb LLC Landscape Architecture; Craig Bergmann, ASLA, Craig Bergmann Landscape Design
1.5 PDH, Registered with LACES/HSW, GBCI, FL, NY/HSW
MON-A4
Redfields to Greenfields: Parks Solve the Urban Real Estate Crisis
Red Fields to Green Fields is a national effort to acquire vacant and financially distressed commercial and industrial properties and convert them into parks, while saving adjacent land for future sustainable development. This transformational project, involving 12 cities and 100 organizations, is widely regarded for its innovative urban development approach.
Comprehend the Red Fields to Green Fields concept.
Appreciate the project's broad positive potential for U.S. cities.
Discover new funding approaches for land acquisition and open space development.
Featured Speakers: Catherine Nagel, City Parks Alliance; T Trent Rondot, Houston Parks Board; Stephanie Taylor, Green LA Coalition; Kevin Caravati, Georgia Tech Research Institute
1.5 PDH, Registered with LACES/HSW, GBCI, AICP, AIA, FL, NY/HSW
MON-A5
Urban Acupuncture: Approaches to Creating Open Space in Urbanized Los Angeles
With its highly urbanized, park-poor constraints, Los Angeles is turning to pocket parks—urban acupuncture—to introduce open space. Designers, a planner, and a developer will showcase recent projects and initiatives to explain how creative partnerships and thoughtful design can improve ecological function and improve the urban experience.
Develop creative approaches to introducing open space in the form of pocket parks.
Understand the pitfalls and advantages of different development models.
Increase your knowledge of how designers lead innovative, collaborative projects.
Featured Speakers: Simon Pastucha, Los Angeles Department of City Planning; Richard Loring, AIA, Tsuchiya Construction Company; Mark Rios FASLA, FAIA, Rios Clementi Hale Studios; Katherine Spitz ASLA, AIA, LEED AP, Katherine Spitz Associates
1.5 PDH, Registered with LACES/HSW, GBCI, AICP, FL, NY/HSW
MON-A6
Floating Wetlands: Harnessing Natural Processes
Floating wetlands create habitat, filter polluted water, and engage the public along urban waterfronts otherwise devoid of ecological function. This session explains how to design and implement landscape/aquascape elements, increase urban ecological benefit, use natural wetland processes to filter water, and inspire ecological stewardship through public participation.
Examine urban watershed complexity the benefits of urban waterfront wetlands.
Understand floating wetlands as an urban waterfront design element.
Learn innovative design, siting, and construction methods for creating floating wetlands.
Featured Speaker: Nicole Stern, LEED AP, Biohabitats; Erin English, LEED AP, Natural Systems International/Biohabitats
1.5 PDH, Registered with LACES/HSW, GBCI, FL, NY/HSW
MON-A7
Rethinking Highway Infrastructure
With a broken transportation system, we can't afford to design roads the way we once did. Congress is calling for a "bold new vision." We need creativity, sensitivity, and technological know-how to build safe, practical roads that are environmentally friendly, visually attractive, and help create a sense of community.
Understand the status of America's transportation system and changes that need to happen.
Recognize the opportunities for landscape architects in transportation planning.
Explore the impact that land agencies have and how landscape architects are involved.
Featured Speakers: James Sipes, ASLA, Sand County Studios; Laura Lewis, Cherokee National Forest; Christopher Dacus, ASLA, Hawaii Department of Transportation
1.5 PDH, Registered with LACES/HSW, GBCI, AICP, AIA, FL, NY/HSW
MON-A8
Today's "New" Job Market: Current Trends and Perceptions in the Hiring Process
Based on survey results, this interactive session provides frank and direct insights into the myths and realities of how employers hire. Recognize gaps between employer and employee expectations. Are generational differences at play? Learn what employers want and how you can communicate your abilities through résumés, portfolios, and interviews.
Learn trends, perceptions, and expectations in the hiring process.
Gain insight into how professionals hire, and how generational issues may come into play.
Learn the most appropriate ways to communicate skills during the hiring process.
Featured Speakers: Pamela Blough, FASLA, PM Blough, Inc.; Susan Hatchell FASLA, LEED AP, Susan Hatchell Landscape Architecture, PLLC; David Lycke, ASLA, HLA Inc.; Greg Miller, ASLA, Morrow Reardon Wilkinson Miller Ltd.
1.5 PDH, Registered with LACES/non-HSW, FL
MON-A9
Achieving Sustainable Sites Strategies in LEED and SITES™ Rating Systems
Stay current on the challenges and opportunities of projects that are pursuing both LEED® and SITES™ certification. Projects under way test performance benchmarks in both rating systems, and panelists discuss the synergies between SITES and LEED, clarify different methodologies, and identify collaborative design processes informed by integrating these rating systems.
Identify the benefits of integrating green metrics for vegetation, soils, hydrology, and materials.
Compare strategies of the LEED and SITES rating systems.
Examine synergies between the LEED and SITES rating systems.
Featured Speakers: Danielle Pieranunzi Affil. ASLA, LEED AP, Lady Bird Johnson Wildflower Center; David Yocca FASLA, AICP, LEED AP, Conservation Design Forum; Debra Guenther ASLA, LEED AP, Mithun; Steve Benz, LEED AP, OLIN
1.5 PDH, Registered with LACES/HSW, GBCI, AICP, AIA, FL, NY/HSW
MON-A10
Making the Greenest City in America in an Era of Fiscal Constraints
The task of building green infrastructure under severe fiscal constraints is a challenge facing urban planners nationwide. See how it is done—and done well—in Philadelphia. Panel members will discuss their groundbreaking and visionary techniques for meeting and exceeding the city's green infrastructure mandates.
Learn how a city can use existing resources to create new or enhanced public assets and services.
Understand how utility and green infrastructure plans with different areas of focus and timeframes can be mutually reinforcing.
Review the analytical planning techniques that address environmental and social justice.
Featured Speakers: Mami Hara ASLA, AICP, Wallace Roberts & Todd; Diane Schrauth, William Penn Foundation; Harris Steinberg, FAIA, Penn Praxis
1.5 PDH, Registered with LACES/HSW, GBCI, AICP, AIA, FL, NY/HSW
Advance Deadline
September 16, 2011

News RSS Feed

Annual Meeting Updates
Sponsors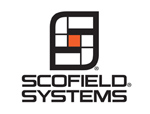 Join the conversation at the 2011 Annual Meeting
Twitter #ASLA2011