Education Sessions
90-minute education sessions will be offered from Sunday through Wednesday. Each session is 1.5 professional development hours (PDH). Unless otherwise noted, the instruction level of the education sessions will be intermediate or advanced, appropriate for an experienced, professional audience. The ASLA Fund supports ASLA research, library, archives, awards, and professional education programs.
Sponsored by PlayCore

Sunday, October 30
3:30–5:00
SUN-D1
Is Your Firm an Elephant or a Cheetah?
As large multidisciplinary firms increase their market share, midsize firms must become increasingly agile through design excellence and the ability to form specialized teams competitive with multinational corporations. By asserting landscape architects' abilities in managing complex systems, the future of the profession will be to lead projects as prime consultants.
Strategize to become more agile and competitive.
Position yourself as the prime consultant.
Be conversant with the major issues affecting small and midsize firms in the 21st century.
Featured Speakers: Mark Johnson, FASLA, Civitas, Inc.; Lucinda Sanders, FASLA, OLIN; James Corner, ASLA, james corner field operations; Peter Walker, FASLA, PWP Landscape Architecture; Martha Schwartz, ASLA, Martha Schwartz Partners; Adriaan Geuze, Intl. ASLA, West 8 Urban Design & Landscape Architecture
1.5 PDH, Registered with LACES/non-HSW, AIA, FL
SUN-D2
The Urban Forest Is Broken: Science-Based Tools to Repair It
This presentation examines recent USDA Forest Service research projects and highlights resulting resources for landscape architects. With improved planning and design of green infrastructure, designers are able to present their projects as both aesthetic and quantifiably ecological. The presentation includes examples of how landscape architects use these tools.
Understand the current science on how trees affect environmental quality and policy.
Learn where to obtain the most up-to-date resources for quantifying ecological improvement.
Engage with examples of how these resources have been applied.
Featured Speakers: Peter MacDonagh, LEED AP, The Kestrel Design Group; Greg McPherson, ASLA, USDA Forest Service
1.5 PDH, Registered with LACES/HSW, GBCI, AICP, FL, NY/HSW
SUN-D3
Urban Design and the Bottom Line: Measuring Sustainable Value
Stakeholders want evidence that urban improvements generate more than functional economic returns. This session shows how holistic sustainable results can be quantified in economic, social/cultural, environmental, and sensory terms. Supported with project examples and supporting research, it will explain an urban design process that generates greater measurable value.
Understand the four systems that generate holistic sustainability.
Measure sustainable value using the quadruple net-value criteria.
Review the research that demonstrates the metrics of sustainable value.
Featured Speakers: Dennis Jerke, ASLA; Geoffrey Booth, AIA, Texas A&M University; John Brookby, AIA, DFW International Airport; Doug Porter, FAICP, The Growth Management Institute
1.5 PDH, Registered with LACES/non-HSW, GBCI, AICP, AIA, FL, NY/non-HSW
                                                                                                      
SUN-D4
Critical Ecologies: Currents + Pathways
Explore in detail the recent scientific shifts in ecology, biology, and sociology. Advances in parallel fields have also integrated and advanced research on complex adaptive systems, with implications for the applied design arts. This session will present a range of these changes and the potential impact on design practice internationally.
Learn recent advances in ecological research and thinking.
See how landscape architects are applying this knowledge through design.
Understand how collaboration between ecologists and designers is advancing theory and practice.
Featured Speakers: Christopher Reed, ASLA, Stoss Lanscape Urbanism; Nina-Marie Lister, Affil. ASLA, Ryerson University; Steven Handel, Hon. ASLA, Rutgers University; Jane Wolff, University of Toronto
1.5 PDH, Registered with LACES/HSW, AICP, AIA, FL, NY/HSW
SUN-D5
Restorative Spaces/Healing Places: How to Make a Landscape a Healing Garden
The vital connection of people to nature extends to therapeutic garden design in all landscapes. The theory and value of therapeutic gardens include research- and evidence-based design principles, which this session illustrates with healing-property details on specific plants and materials, in keeping with the Sustainable Sites Initiative.
Understand the basic concepts of incorporating therapeutic garden design theory and evidence-based design principles.
Learn the important benefits of the human-nature connection, with a focus on specific plants and materials.
Discover how therapeutic gardens are integral to the Sustainable Sites Initiative principles.
Featured Speakers: Susan Erickson, ASLA, Iowa State University; Sarah Sutton, ASLA, LEED AP, Design, Community & Environment; Jack Carman, FASLA, Design for Generations, LLC; Marguerite Koepke, ASLA, University of Georgia
1.5 PDH, Registered with LACES/HSW, GBCI, FL, NY/HSW
SUN-D6
Making Brownfields Green
Increasingly, landscape architects are being asked to convert brownfield sites into healthy landscapes. Explore important lessons learned from three recent such projects: a former Chrysler manufacturing plant for the University of Delaware, a Baltimore waterfront site for the National Aquarium, and a former airfield for the University of North Carolina.
Examine costs, benefits, and constraints of developing on brownfields for institutional clients.
Consider case studies for technical best practices.
Understand the role of the project schedule in formulating a remediation action plan.
Featured Speakers: Jonathan Ceci ASLA, LEED AP, Amelle Schultz ASLA, LEED AP, and Neil Sullivan AICP, LEED AP, Ayers Saint Gross; Jill Coleman, ASLA, LEED AP, UNC, Chapel Hill; Alan Brangman, AIA, University of Delaware; Timothy Pula, National Aquarium in Baltimore
1.5 PDH, Registered with LACES/HSW, GBCI, AICP, AIA, FL, NY/HSW
SUN-D7
Funding Green Infrastructure: Investing in Sustainable Solutions
Despite the growing acceptance of green infrastructure—successes in which landscape architects are central—there is resistance to project funding. Demonstrated solutions are too often considered experimental or outside standard practice because they are new. This session continues the mission of getting green infrastructure projects public and institutional funding.
Understand the priorities of public and institutional investors regarding sustainable design.
Learn the quantitative and qualitative measures that address financing and permitting policy.
Prove to project finance teams that your services add development and environmental value.
Featured Speakers: Thomas Doolittle ASLA, LEED AP, Gilbane Building Company; Nancy Stack, U.S. Department of Transportation; Laurene Mahon, Laurene B. Mahon Associates; Steve Benz, LEED AP, OLIN
1.5 PDH, Registered with LACES/HSW, GBCI, AICP, AIA, FL, NY/HSW
SUN-D8
Restoring Landscape Connectivity and Migration Corridors—Saving America's Keystone Species
Natural and human disturbances affect every landscape in the world and often create ecosystem mosaics that block species movement, including migration. Although much attention has been paid to restoring individual landscape patches, too little has been paid to restoring ecosystem connectivity and migration corridors. This session addresses landscape fragmentation solutions.
Learn the importance of landscape connectivity and study examples of corridor modeling.
Identify ways to reconnect fragmented landscapes.
Incorporate landscape connectivity into your work to restore migration corridors.
Featured Speakers: Keith Bowers, ASLA, Biohabitats, Inc.; David Theobald, University of Colorado; Kenyon Fields, Wildlands Network
1.5 PDH, Registered with LACES/HSW, GBCI, AICP, FL, NY/HSW
SUN-D9
Stormwater Management—New Materials: Permeable Pavements, Lessons Learned
Permeable pavement to control stormwater runoff is well accepted among landscape architects and engineers, but still tends to raise concerns among clients. Speakers will address common questions about durability, particularly in cold-weather areas, and share their experience on the design, application, and long-term use of these materials.
Learn from recent projects about the latest developments in permeable pavements.
Understand how to design permeable pavements for cold climates.
Explore the long-term performance issues of permeable surfaces.
Featured Speakers: Jonathan Brooke ASLA, LEED AP, Hoerr Schaudt Landscape Architects; David Yocca FASLA, AICP, LEED AP, Conservation Design Forum ;Jay Behnke, S.T.A.T.E. Testing, LLC; Dale Fisher, National Pervious Concrete Pavement Association
1.5 PDH, Registered with LACES/HSW, GBCI, AIA, FL, NY/HSW
SUN-D10
Collaboration and the Creation of a Green Community
Creation, design, and execution of plans and projects that define a sustainable community and its quality of life do not happen in isolation. Professionals from across the spectrum of planning and design must work together to achieve the best possible short- and long-term outcomes. In this session, leaders of ASLA, the American Institute of Architects, and the American Planning Association will discuss collaborative working models and projects that became much more than the sum of their parts.
Understand the 2030 Coalition and the Green Mission, the Sustainable Sites Initiative, and the Green Communities program through the perspectives of the three strategic partners
Learn about the benefits of the process of collaboration, as well as cross-disciplinary planning and project development n.
Gain insight from project case histories in which teams of professionals identified and overcame obstacles and chose paths for success through Integrated Project Delivery.
Featured Speakers: Jonathan Mueller, FASLA, American Society of Landscape Architects; Mitchell J. Silver, AICP, American Planning Association; Clark D. Manus, FAIA, American Institute of Architects
1.5 PDH, registered with LA CES/non-HSW
Advance Deadline
September 16, 2011

News RSS Feed

Annual Meeting Updates
Sponsors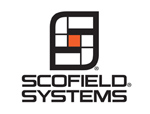 Join the conversation at the 2011 Annual Meeting
Twitter #ASLA2011