Dear LAREy: Resource Study Tips
9/21/2021Leave a Comment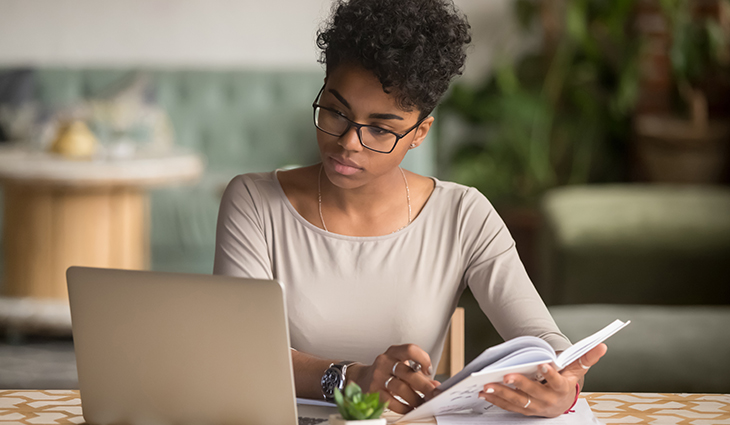 Studying for the licensing exam? LAREy has the answers. Brought to you by the ASLA LARE Prep Committee. Please note that ASLA only endorses resources and materials provided by ASLA and CLARB.
Would you like to ask LAREy a question? Send your questions to LAREPrep@asla.org
Dear LAREy:
For study material, CLARB has the recommended reading list on their website, but that's it. Is there anything else that we should be studying or are the exam questions just based off those books? I know everyone studies differently, but to digest those books, what have been some successful methods for candidates? 
Thanks for any tips!
Maria, Arizona 
---
Dear Maria,
The question you have presented points to a larger global studying and exam preparation requisite. The CLARB orientation guide states that the material in the reading list is only for reference and that exam questions can be derived from other sources. Because of this, we recommend individuals use a broad range of study materials. In addition to CLARB recommended study references and resources, we recommend beginning your LARE preparation by accessing the ASLA LARE Prep webpage and reviewing resources, watch ASLA's LARE Prep webinars on the ASLA Online Learning platform, particularly the Demystifying the LARE - What to Expect and How to Study (FREE to ASLA members). Additionally, depending on the exam section, ASLA Landscape Architectural Technical information Series (LATIS) and The Landscape Architect's Guidelines for Construction Contract Administration are also good study resources.
We also recommend using the Internet to look up things that match the specifications provided in the LARE blueprint for each section of the exam. For example, if you were studying Section 1 and were to do a google search for specification item C7 -- assist with construction contract execution and administration -- Google will probably point you to an American Institute of Architects or Associated General Contractors of America site that has a lot of relevant information about contract administration. As you look up these resources and start to read through them, you'll begin to see some common areas of best practice for each of the specification items.
In the end, most of the test is about applying a broad based general knowledge of best practices to different scenarios. Where the information comes from, obtained in your studies, is not relevant. How the exam questions are asked and understanding them is critical. The best advice we can offer is to study the specifications of each exam section until you fully understand what is being tested. Just remember the exam is checking for minimal competency, therefore, the depth of the subject matter is rather shallow.
- LAREy
Please keep the L.A.R.E. questions coming! If you would like to ask LAREy a question, send an email to LAREPrep@asla.org.