Celebrate 125 Years of Excellence with ASLA
11/19/2023Leave a Comment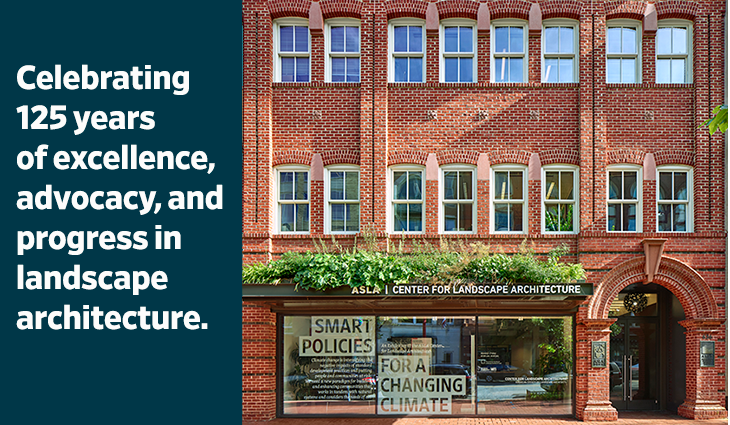 ASLA is marking a historic milestone - its 125th anniversary! For over a century, ASLA has been at the forefront of advocating for and advancing the field of landscape architecture. To celebrate this remarkable journey, you are invited to join us in commemorating the ASLA legacy and forging the path ahead.
We invite you to be a part of a 125th anniversary celebration! The January 2024 issue of Landscape Architecture Magazine will include a special section honoring ASLA on this special 125-year milestone.
Celebrate ASLA's milestone by securing your space to express gratitude, share memories, or extend congratulations. Your message will honor ASLA's achievements and its lasting impact.
Let's celebrate 125 years of progress and innovation in the world of landscape architecture. Your support, engagement, and ad submissions to Landscape Architecture Magazine will help make this anniversary unforgettable. Join in celebrating the past, present, and future of ASLA, where excellence in landscape architecture continues to flourish. Together, we shape a better world.
 
The deadline to reserve your space is November 22, 2023.