Photo Gallery: DREAM BIG with Design Debuts at ASLA 2023
11/19/2023Leave a Comment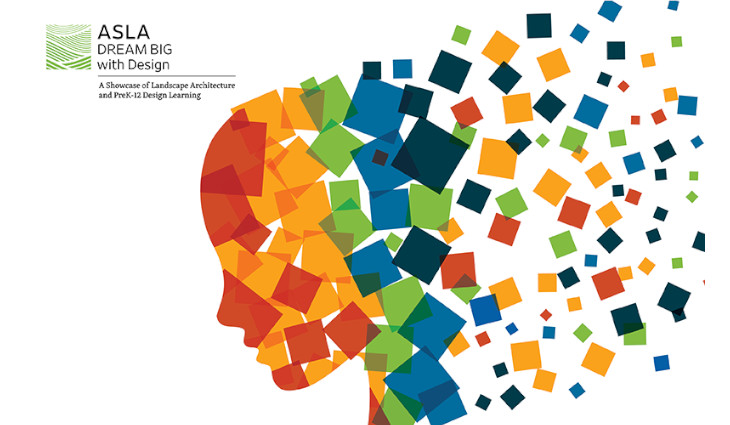 On Saturday, October 28, ASLA's premiere Career Discovery virtual event — DREAM BIG with Design — debuted at the 2023 Conference on Landscape Architecture in Minneapolis, MN.
The event was reserved for approximately 50 local elementary school students and families. Attendees sketched their way through the DREAM BIG LIVE Zone, participated in a mini concert with Billy Jonas, and enjoyed a tour of the EXPO Hall.
Featured presenters included:
Chip Sullivan, FASLA
Earthscape Play Team Melissa Quinn and Nathan Schleicher
LEGOLAND, Florida Designer, Todd McCurdy, FASLA
Walt Disney Imagineering Team led by Jennifer Mok, ASLA
View the DREAM BIG LIVE Minneapolis photo gallery.
ASLA extends a special thanks to its dedicated community of donors, ASLA members, staff, and student volunteers who made DREAM BIG LIVE possible.
DREAM BIG 2023 PRESENTING SPONSOR
Thomas J Nieman, PhD, RLA, FASLA, Professor Emeritus, University of Kentucky
GENERAL SPONSOR
SUPPORTING SPONSORS
Boston Architectural College
BrightView
Confluence
Tom Mroz, FASLA
John Troy, FASLA
About DREAM BIG with Design
Early in the pandemic, DREAM BIG with Design was created to deliver a virtual showcase of landscape architecture to PreK-12 students and educators. The showcase offered two days of exciting presentations and design charrettes led by ASLA members and special events, such as a visit by Billy Jonas, an award-winning children's musician.
Session topics ranged from:
Playground design
Fairy park design
Designing with Minecraft
Story time
Theme park design
Discussions were framed around design principles and infused solutions to some of the most critical issues of our time:
Green infrastructure
Equity in design
Climate action
Transportation for all
Water and stormwater
Read more about DREAM BIG with Design and access program resources.

Please direct questions about ASLA Career Discovery, DREAM BIG with Design and 2024 DREAM BIG LIVE DC to Lisa J. Jennings, Senior Manager, Career Discovery and Diversity.