Join Landscape Architects at Climate Week NYC
9/17/2023Leave a Comment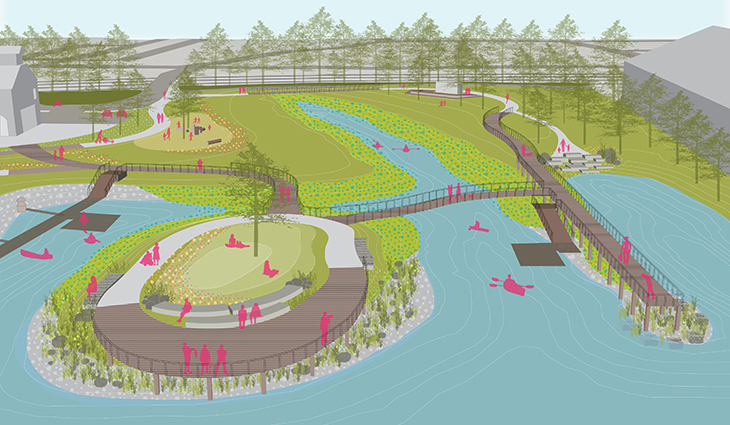 As part of Climate Week NYC, one of the world's largest climate events, ASLA has organized a virtual event: The Hudson River Is Rising. Communities Are Adapting–with Nature on September 21 at 2:00 PM EST, offering 1.0 PDH (LACES / HSW).
This free discussion features Wendy Andringa, ASLA, Founder and Principal, Assemblage Landscape Architecture; Joshua Cerra, ASLA, Department Chair, Associate Professor, Landscape Architecture, Cornell University's College of Agriculture and Life Sciences; and Taewook Cha, ASLA, Founder and Principal, Supermass Studio. Adrian Smith, FASLA, Team Leader, Staten Island Capital Projects, NYC Parks, is moderating the discussion.
The Hudson River is connected to the ocean. Over the coming decades, river water levels are projected to substantially increase because of sea level rise. Many Hudson River communities face growing flood and inundation risks due to sea level rise and other climate impacts.
Like many small cities, Kingston and Hudson in the Hudson River Valley of New York have limited budgets and resources to address these challenges. But they are seeking to adapt to a rising river through smart waterfront planning and resilient infrastructure.
Through a community-driven approach, landscape architects at Supermass Studio and Assemblage Landscape Architecture designed nature-based climate-adaptive solutions to river rise.
Communities were aided by earlier work with the Climate-Adaptive Design Studio, a unique partnership with the New York State Department of Environmental Conservation (DEC).
The program links Cornell University landscape architecture students with at-risk communities to envision more resilient waterfront communities. These communities in turn became eligible partners for DEC grants to work with landscape architects at Supermass Studio and Assemblage and develop real-life adaptation projects in their cities.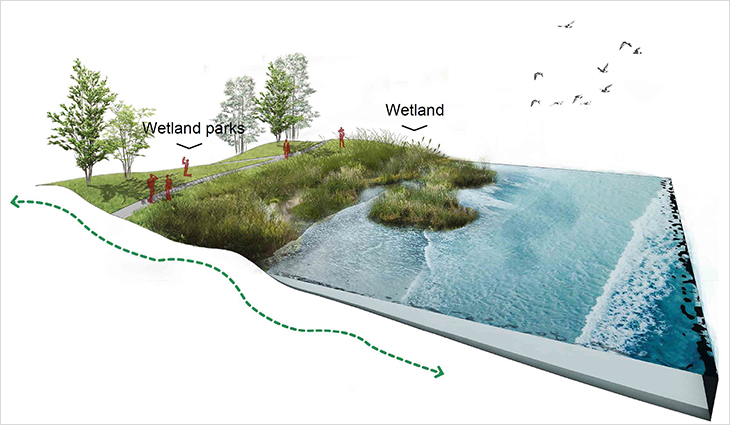 Supermass Studio partnered with the City of Kingston to develop a climate adaptive framework plan for Kingston Point beach and wetlands. The plan will mitigate the threat of sea level rise and provide accessible recreational lands while protecting valuable natural resources.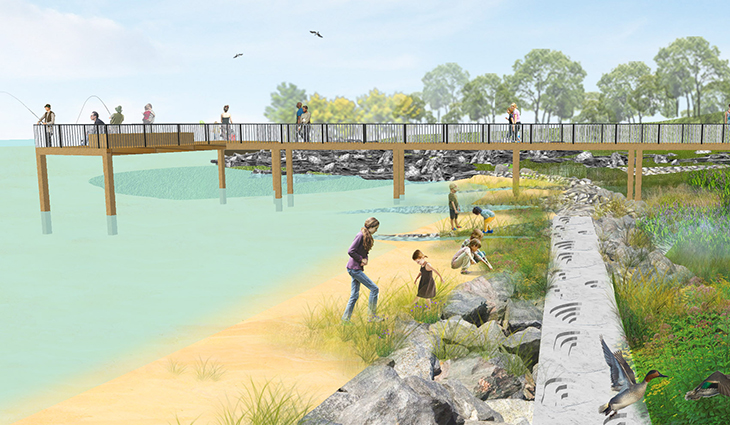 With the City of Hudson, Assemblage adapted an existing waterfront park to flooding and sea level rise. At the same time, they enhanced ecological habitat and recreational amenities that support the city's waterfront vitality.
This approach demonstrates the benefits of academic-public and public-private relationships in designing urban climate adaptation strategies with multiple benefits.
This free event offers 1 hour of PDH (LACES / HSW).