Landscape Architects Grow Program to Address Systemic Inequities
9/6/2023Leave a Comment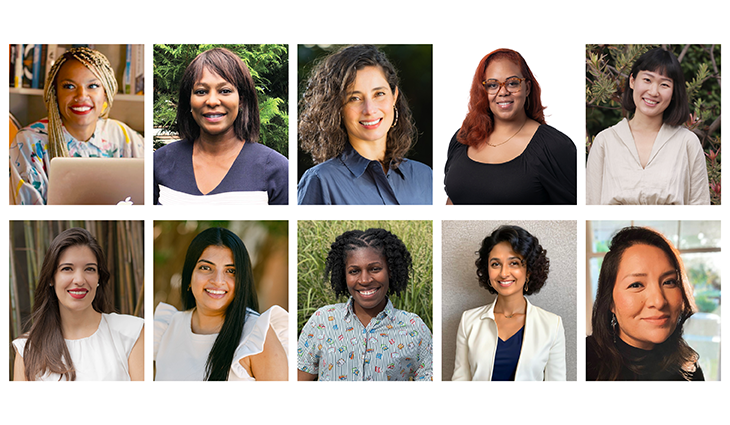 New class of the ASLA Women of Color Licensure Advancement Program / ASLA 
The American Society of Landscape Architects (ASLA) Fund announced today the second class of the Women of Color Licensure Advancement Program.

The program, which launched in February 2022, is designed to support women of color in their pursuit of landscape architecture licensure and provide mentorship opportunities that position women for success. The program aims to increase racial and gender diversity within the profession and was inspired by ASLA's Racial Equity Plan of Action, which was released in 2020.
The new class of the program includes 10 women who identify as Black, Latine, Indigenous, South Asian, and East Asian – groups that are the most statistically underrepresented among licensed landscape architects.
The class includes women based in Florida, Washington, California, Texas, Maryland, Massachusetts, Colorado, and Washington, D.C. who are involved in private practice and landscape architectural education.
Patricia Matamoros Araujo, ASLA, Senior Associate, Savino & Miller Design Studio, Miami, Florida
Shaunta Butler, Adjunct Instructor, Boston Architectural College; Lecturer, University of Washington; Designer and Partner, 6B Workshop, Seattle, WA
Elizabeth Luc Clowes, ASLA, Principal, Luc Clowes Landscape Design, Boston, MA
Patricia Fonseca Flores, ASLA, Owner and Founder, San Francisco, CA
Kendra Hyson, ASLA, Associate Urban Designer and Planner, SmithGroup, Washington D.C.
Clementine Jang, Co-founder, SOFT STUDIO, Oakland, CA
Miloni Mody, ASLA, Job Captain, Gates + Associates, Fremont, CA
Kontessa Roebuck, Landscape Designer, Rodgers Consulting, Baltimore, MD
Fatema Ali Tushi, ASLA, Civil Designer, Civilitude Engineers & Planners, San Antonio, TX
Allyssa Williams, ASLA, Designer, DHM Design, Durango, CO
"ASLA is committed to growing a more diverse profession – and that means improving access to licensure. With this second class, we continue to build on the successes of the inaugural class and elevate women of color in our landscape architecture community," said ASLA President Emily O'Mahoney, FASLA.

"ASLA has steadfastly supported and defended licensure across the country and the Woman of Color Licensure Advancement Program is a natural extension of this commitment," said Torey Carter-Conneen, ASLA CEO. "It not only reaffirms the profession's role in protecting the public's health and safety, but it also advances the economic benefits of licensure to more people. As The Alliance for Responsible Licensing concluded in its 2021 report, among technical fields like landscape architecture, a license narrows the gender-driven wage gap by about a third and the race-driven gap by about half."

The program will provide each of the women with a personalized experience that provides more than $3,500 to cover the cost of sections of the Landscape Architectural Registration Exam (LARE), along with exam preparation courses, resources, and mentorship from a licensed landscape architect.

The new class was selected by a committee of women of color:
Valerie Aymer, ASLA, Associate Professor of Practice, Landscape Architecture, Department of Landscape Architecture, Cornell University
Aida Curtis, ASLA, Principal, Curtis + Rogers Design, Inc.
Alexandra Mei, ASLA, Director of Landscape Architecture, Christner Architects
ASLA supports and defends licensure for several important reasons. Licensure protects public health, safety, and welfare and signifies a level of professional competency that often times leads to achieving greater career and business success.
The ASLA Women of Color Licensure Advancement Program was initiated with a generous $100,000 donation by former ASLA President Wendy Miller, FASLA, and James Barefoot; Marq Truscott, FASLA; Rachel Ragatz Truscott; ASLA; and Council of Landscape Architectural Registration Boards (CLARB).