Council of Fellows 2023 Scholarship Winners!
5/31/2023Leave a Comment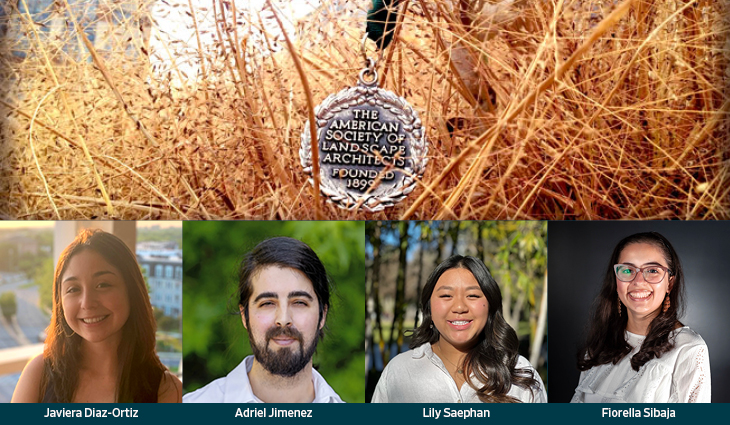 Congratulations to this year's recipients.  $10,000 was awarded to Javiera Diaz-Ortiz, BLA Candidate, University of Maryland; $5,000 was awarded to Adriel Jimenez, BLA Candidate, University of Florida, Lily Saephan, BLA Candidate, Cal Poly Pomona and Fiorella Sibaja, BLA Candidate, University of Arkansas.  Please visit the COF scholarship page to learn more about each of these promising young people whose aspirations will undoubtedly propel landscape architecture to new heights.  We will get to meet them during the ASLA Conference on Landscape Architecture in Minneapolis. These scholarships also include full registration, travel, and hotel accommodations for the annual conference.
Please Donate to the Council of Fellows Scholarship Program! Since the scholarship program's inception, the Council has awarded fifty-two students from more than twenty programs across the country. We currently offer four scholarships focused on increasing the interest and participation of economically disadvantaged and under-represented populations in the field of landscape architecture and also to enrich the profession through a more diverse population.   
Your financial support of the scholarship program is essential to provide the next generation with the funds they need to continue their education. Please pledge now to help us meet our target. Pledges may be fulfilled over a three-year period.