LAF Announces 2023 Olmsted Scholars and National Winners
5/16/2023Leave a Comment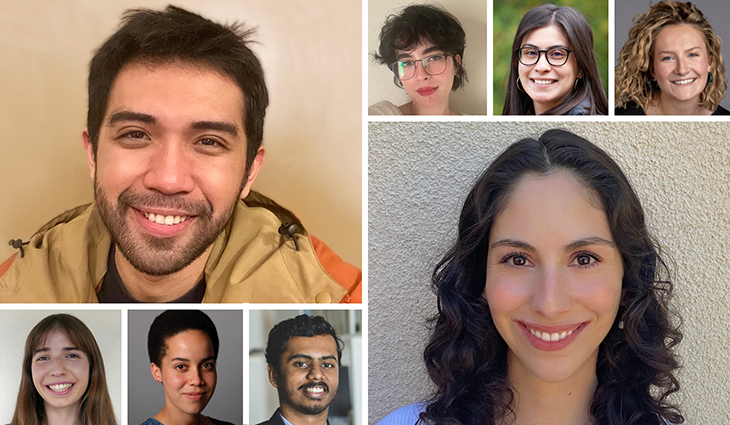 The Landscape Architecture Foundation (LAF) has announced the 88 exceptional student leaders honored in its
2023 Olmsted Scholars Program
, including the two national winners and six finalists.
Keith Faminiano
, a master's student at The Pennsylvania State University, was selected as the graduate 2023 LAF National Olmsted Scholar, winning the $25,000 prize. Keith hopes to devote his career to developing design solutions that elevate marginalized communities battling extreme living conditions. He plans to use the award to engage with farmers in the Sierra Madre region of the Philippines where the Kaliwa Dam project threatens ecosystem services and climate resilience. The product will be a set of design guidelines outlining both vernacular and engineered solutions to equip farms to adapt to the growing climate impacts.
Maryam Abutabikh
, a student at Cal Poly San Luis Obispo, is the undergraduate 2023 National Olmsted Scholar and winner of the $15,000 prize. As the child of two Iraqi immigrants, Maryam understands the value of a strong sense of community and culturally relatable support network. She plans to use the award to advance her capstone project focused on El Cajon, California. She will identify gaps in existing refugee services that can be addressed by public space interventions with the goal of increasing interaction, inclusion, and wellbeing of refugees after their life-altering experiences.
Also honored are six National Olmsted Scholar Finalists. The graduate finalists, who each receive a $5,000 award, are:
•
Leslie Dinkin
, University of Southern California
•
Allison Nkwocha,
University of Pennsylvania
•
Justin Thomas
, University of California, Berkeley
The undergraduate finalists, who each receive a $3,000 award, are:
•
Mallak Al-Salmi
, Washington State University
•
Maria De Jesus Arevalo-Martinez
, University of Washington
•
Olivia Krum
, The Pennsylvania State University
Two independent juries selected the winners and finalists from a group of 50 master's and 38 undergraduate students nominated by their faculty for their exceptional leadership potential. The nominees earned the designation of 2023 LAF Olmsted Scholar and join the community of
1,069 LAF Olmsted Scholars
named since the program's inception in 2008.
Now in its sixteenth year, the
LAF Olmsted Scholars Program
is the premier leadership recognition program for landscape architecture students. It is made possible with support from: Deeproot, Design Workshop, EDSA, Hart Howerton, HOK, IRONSMITH, James Corner Field Operations, LandDesign, OJB, OLIN, Sasaki, Stantec, Steven G. King, FASLA, and Bill and Kathy Main, Hon. ASLA; Promotion Partner: American Society of Landscape Architects.
The 2023 Olmsted Scholars will be honored at LAF's 38th Annual Benefit on Friday, October 27 in Minneapolis, held in conjunction with the ASLA 2023 Conference on Landscape Architecture.
See the entire group of 2023 Olmsted Scholars at:
https://www.lafoundation.org/news/2023/05/2023-olmsted-scholars