ATTENTION STUDENTS: 2023 Student Awards Registration Deadline is May 5.
5/2/2023Leave a Comment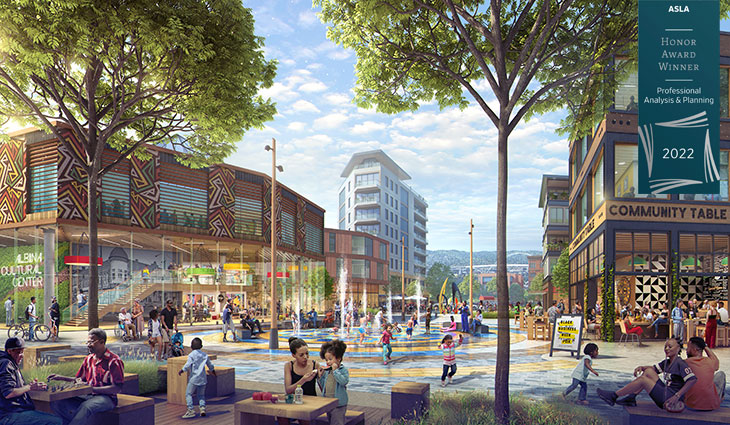 ASLA is now accepting submissions for its 2023 Student Awards Program.
The 2023 Student Awards Jury includes
:
Jury 1 – General Design, Residential Design, Urban Design & Student
Collaboration
Chair: Michael Grove, FASLA, Sasaki
Haley Blakeman, FASLA, Louisiana State University
Adriana Hernández Aguirre, ASLA, Coleman & Associates
David Jung, FASLA, AECOM
Christina Hite, ASLA, Dix-Hite
Ellen Stewart, ASLA, City of St Paul
Mark Yoes, FAIA, W X Y architecture + urban design
Jury 2 – Analysis & Planning, Research, Communications, & Student Community
Service
Chair: Kofi Boone, FASLA, NC State University
Keven Graham, FASLA, Terra Engineering
Dalton LaVoie, ASLA, Stantec
Stephanie Onwenu, ASLA, Detroit Collaborative Design Center
Naomi Sachs, ASLA, University Maryland
Andrew Sargeant, ASLA, Cleveland Neighborhood Progress
Student Awards:
Registration must be received no later than 11:59 pm PST on Friday, May 5, 2023
. Submissions are due no later than 11:59 PST on Friday, May 26, 2023. **
To register you must be an ASLA Student Member or 1st year Associate ASLA member. Student membership is FREE.
Please allow for 1-2 days for your membership to be processed.
Award recipients receive featured coverage in Landscape Architecture Magazine and are honored at a special Awards Presentation ceremony at the
ASLA 2023 Conference on Landscape Architecture held October 27-30 in Minneapolis, MN
.