Hot Off the Press! ASLA's 2022 Annual Report now available!
5/2/2023Leave a Comment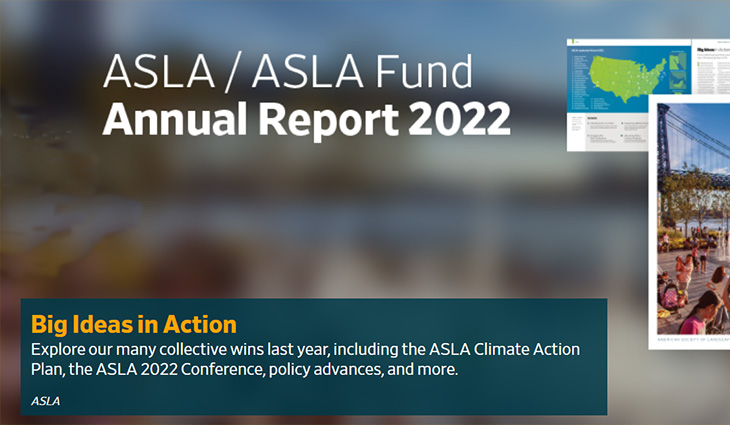 ASLA is pleased to announce the release of its
2022 Annual Report
–
Big Ideas in Action
. This report is truly a recognition of the tremendous work and contributions from ASLA's members. The report highlights many big ideas including the release of our Climate Action Plan (CAP) last November, our 2022 Conference in San Francisco, ASLA's advocacy efforts, the 2022 ASLA Honors & Awards, and how ASLA is engaging the "next generation" through Land8 and LABash. We strongly encourage everyone to share this report with their respective networks as it is the ideal tool to secure donors and sponsors for the ASLA Fund who will help us scale up ASLA's programming.