Happy 201st Birthday, FLO!
4/4/2023Leave a Comment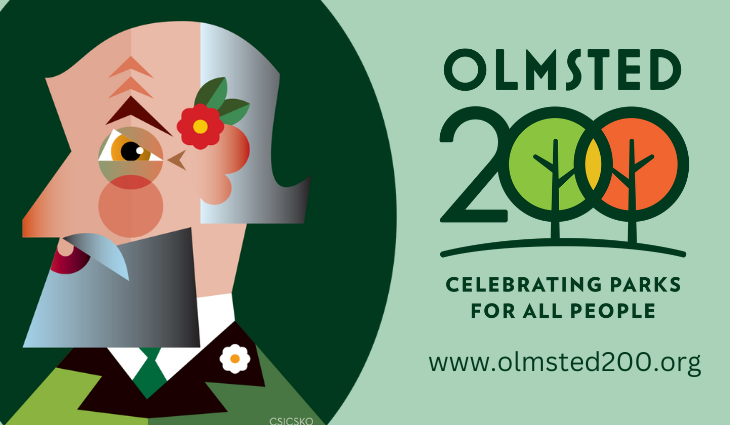 Frederick Law Olmsted, the founder of American landscape architecture, turns 201 on April 26, 2023, marking the official end of the Olmsted 200 campaign. The Olmsted Network— formerly the National Association for Olmsted Parks— invites you to #CelebrateOlmsted with us one last time as we host both virtual and in-person events.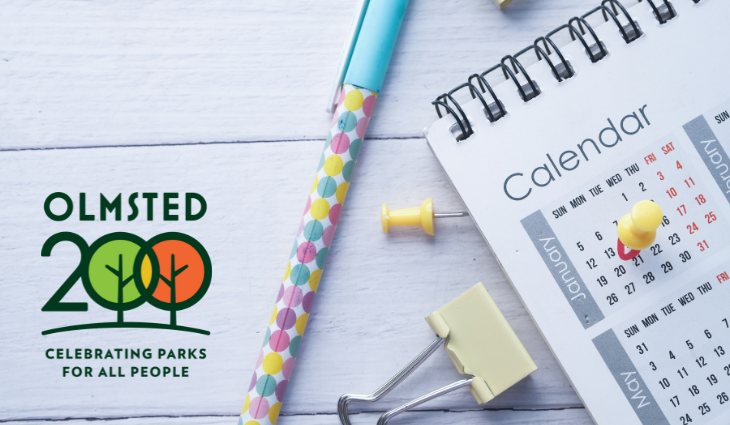 Bicentennial Logo, Olmsted 200: Celebrating Parks for all People.  
In the weeks leading up to the birthday, we encourage you to stream the film Frederick Law Olmsted: Designing America. The film, which debuted nearly a decade ago in 2014, explores Frederick Law Olmsted as the creator of landscape architecture and his vision of parks as fine art and a necessity of urban life. Guests can access the link by registering for our April 27 panel discussion with interviewees from the film— and are encouraged to use the film to host chapter watch parties and community events! 
On April 25 at 3 pm ET, join us for Conversations with Olmsted: Olmsted Parks and Climate Change. We'll welcome ASLA CEO Torey Carter-Conneen, Central Park Conservancy Institute for Urban Parks Director of Thought Leadership Steven Thomson, and more for this riveting discussion on the opportunities and challenges that Olmsted parks and places face in the wake of climate change. Register now: http://bit.ly/3TTLElv
Up next, on April 26 at noon ET, enjoy the fruits of our recent carillon composition competition as City of Frederick Carillonneur John A. Widmann performs Inspired by Olmsted at The Netherlands Carillon in Arlington, VA. Learn more: http://bit.ly/3m0tJwH
And finally, as mentioned above, join us on April 27 at 3 pm ET for a lively discussion about Frederick Law Olmsted: Designing America. Our panel will include Justin Martin, Garrett Nelson, and Sara Cedar Miller— all of whom you'll recognize from the film! Prospect Park Alliance President Morgan Monaco will moderate the discussion. Learn more: http://bit.ly/3zl1FHB
Thanks for helping us #CelebrateOlmsted!
To learn more about the Olmsted Network, visit https://olmsted200.org and follow us on social media.