President-Elect Candidate Forum - Kona Gray Answers Question 2
3/21/2023Leave a Comment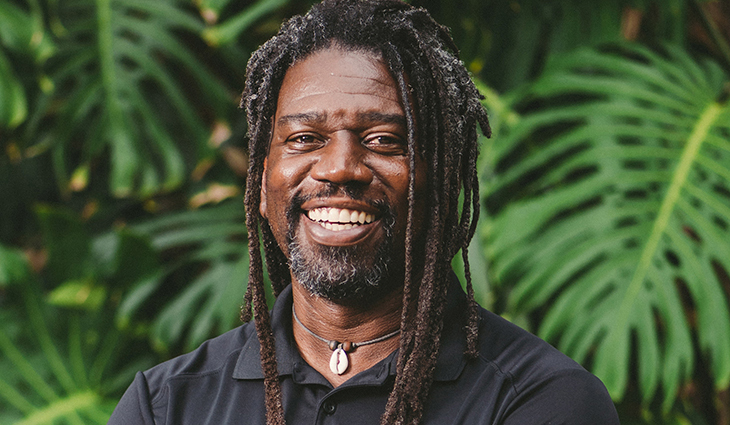 The annual election for 2024-2025 ASLA President-Elect will be open May 2 through June 2, 2023. All Full, Associate, Student, and International members in good professional standing will be eligible to vote and will receive a paper and/or email ballot to participate. The candidates this year are Haley Blakeman, FASLA, and Kona Gray, FASLA.
Over the next few issues of LAND, the candidates will respond to questions related to the future of the profession and the Society.

This week's question is 'While the term landscape architecture is clearly in the public lexicon, there remains misunderstanding of the profession. What steps do you feel are necessary to increase public perception of what landscape architects do?'

Kona A. Gray, FASLA

"We cannot solve our problems with the same thinking we used when we created them." - Albert Einstein

Awareness of Landscape Architecture has been an issue for a while. It is our Achilles heel so to speak. It's remarkable that a profession so beneficial to humanity and meaningful for the environment is simply misunderstood. The range of practical expertise a landscape architect possesses related to "designing with nature" is in a state of constant evolution. Here in lies the dilemma because there are multiple ways to practice. Basically, the profession is difficult to define, and this confuses people. We need to emphasize that we specialize in design of natural systems like attorneys concentrate on law.

The opportunity aligns with our purpose to solidify awareness of the power of Landscape Architecture to make the world a better place. There is a critical need for Landscape Architects considering the current pressures on humanity and the environment. But we need a different approach to elevate public understanding of landscape architecture and how the profession benefits people as well as the environment. Just think about all the potential careers that have not been discovered yet and the myriad of professions that have recently emerged. Who would have ever imagined someone could make a living as an "influencer." We have a head start and I am excited to see what happens next.

To move the needle forward, Frameworks, a company that utilizes social science research to "reframe" human perceptions by simplifying complex scenarios, uncovered the root issue. The study findings determined "the unfortunate reality is that most people are largely unfamiliar with landscape architecture" confirming what we know. In partnership with our allied organizations, Frameworks developed strategies including "leading with how landscape architecture benefits people; appealing to the value of community cohesions; leveraging what people know about building architecture; and weaving different examples and images into every communication to get the public to better understand that landscape architects connect people to their surroundings." Here are steps we can take to expand awareness.
Launch a media campaign focused on the big idea that "landscape architecture engages and benefits people."
Elevate the profession through face-to-face public outreach and informational sessions across the World.
Promote the profession to parents and students towards building consistent pipelines for university programs.

Looking back at trailblazers like Beatrix Farrand and Ian McHarg, it amazes me how influential they were in their respective careers. McHarg was even featured on national television. Today, we have industry leaders that have been recognized with media coverage, awards, medals, and prizes celebrating exemplary work that benefits humanity. Yet, if the public still believes we are "landscapers" that maintain lawns, then we have vested interest to change the narrative.

Again, we have a solid foundation. Now, we have the responsibility to expand upon the past accomplishments and our future opportunities. This will allow Landscape Architects to express how the profession helps people and the environment. The time is now, and together we can have influence.