President-Elect Candidates Forum - Haley Blakeman's Answer Question #2
3/21/2023Leave a Comment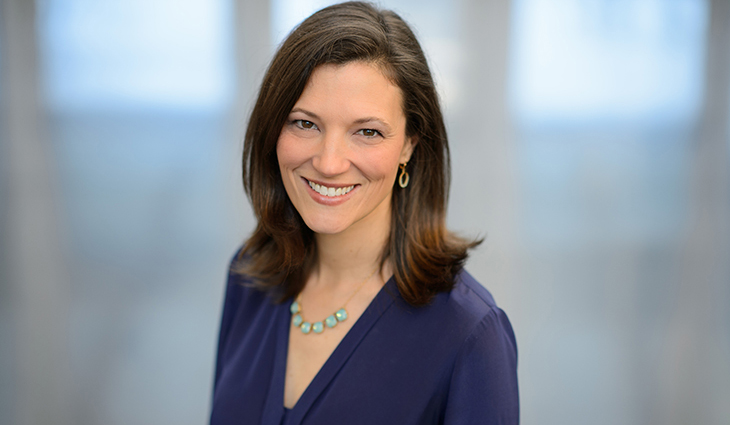 The annual election for 2024-2025 ASLA President-Elect will be open May 2 through June 2, 2023. All Full, Associate, Student, and International members in good professional standing will be eligible to vote and will receive a paper and/or email ballot to participate. The candidates this year are Haley Blakeman, FASLA, and Kona Gray, FASLA.

Over the next few issues of LAND, the candidates will respond to questions related to the future of the profession and the Society.

This week's question is 'While the term landscape architecture is clearly in the public lexicon, there remains misunderstanding of the profession. What steps do you feel are necessary to increase public perception of what landscape architects do?'

Haley Blakeman, FASLA

Telling our story has always been a struggle for landscape architects. Our collaborative nature often gets in the way of communicating the difference our work makes. While I sometimes see landscape architecture in the media or as the preferred lead on public projects, many people are still unaware of what we really do. If people do not understand what we do, they will not value our profession.

I was recently reminded of this when working with a sociologist on a complex project, then writing an article about our transdisciplinary design process. For three years, she referred to me and the six other landscape architects on our team as architects or planners. I corrected her every time. She pushed back, suggesting that landscape architects are just specialized architects. When I realized that I was explaining what we do in a way that she could not relate to, I began to talk about our role in a way that spoke to her values. I also started describing how we improved something rather than using design language. For example, instead of saying stormwater intervention, I described what we will change upstream to reduce flooding to people's homes downstream. The same concept applies to our overall communications strategy – we must relate to the the public's values.

Recently commissioned by ASLA, CLARB, LAF, LAAB and CELA, Putting People at the Center: Reframing Landscape Architecture for Maximum Impact helps landscape architects tell our story. Consultants gauged the public's understanding of landscape architecture through surveys. They then made recommendations for reframing our communications to help people understand what we do and why it matters. Key recommendations include:
Talk more about people with skills. Talking about "design" is too abstract.
Focus on benefits to people, like quality of life and community cohesion, so people see themselves in the results. Then add benefits to the environment.
Show how landscape architects are critical for projects that involve outdoor spaces.
Leverage people's understanding of "building architecture" to help them understand that landscape architecture uses the same process to create the spaces outside the building.
Weave different images into communications that illustrate how landscape architects connect people to surroundings.
These recommendations will help landscape architects and the organizations that represent them communicate our role more clearly.

We must do a better job of communicating our story to multiple audiences: to those within our profession, to potential partners, to the public, and to students. Sharing this communication tool with landscape architects will help us amplify our skill sets as individuals and as a profession. Connecting the project benefits to people's values will also garner support for projects, facilitate collaboration with other professions, and illustrate our value to society. To grow the profession and understanding of how landscape architects contribute, we need to engage in the same way with university students who may be future landscape architects, allied professionals or clients. Finally, we have to ask what is important to K-12 students and help them connect landscape architecture to their interests and values.