President-Elect Candidate Forum - Kona Gray Answers Question 1
3/7/2023Leave a Comment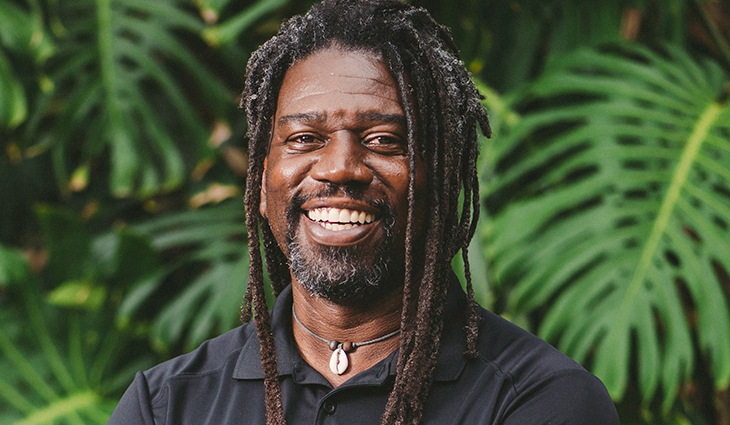 The annual election for 2024-2025 ASLA President-Elect will be open May 2 through June 2, 2023. All Full, Associate, Student, and International members in good professional standing will be eligible to vote and will receive a paper and/or email ballot to participate. The candidates this year are Haley Blakeman, FASLA, and Kona Gray, FASLA.
Over the next three issues of LAND, the candidates will respond to questions related to the future of the profession and the Society.
This week's question is 'Why do you want to be ASLA President? And why now?'

Kona Gray, FASLA

"Regardless of WHAT we do in our lives, our WHY, our driving purpose, cause or belief, never changes." - Simon Senick

It became clear to me after reading "Start with Why" by Simon Sinek, that having a purpose that makes you happy allows a person to meaningfully contribute to the world. Sometimes you unexpectedly receive gifts in life at the right time. A friend gave me the book full of stories that solidified my purpose. It was just what I needed. The readings provided clarity, confirming my passion for design, the environment, service and doing the right thing. It is not about me; it is about how you help when you can and what you positively produce as a person. Every day, I do my best to take care of my family, care for the environment, share my knowledge and live with kindness.

My upbringing is rooted in the Golden Rule. A simple principle related to treating people the way you would want to be treated. Subsequently, this belief has been applied in practice to the environment and animals because all living creatures' need love. I believe we all can make things better in little ways. It could be as simple as genuinely caring for your fellow human by saying hello to someone you do not know, being kind to our planet by picking up discarded plastics on the beach or expressing your compassion by rescuing a lost animal in distress. This is the true essence of my personality. Being yourself is easy when you know your purpose. Over the years, I have learned to live comfortably in my own skin to unapologetically pay it forward. Serving for the greater good is my ethos. I think highly of the profession and discipline of landscape architecture. Maybe you could say that I found my calling.

Now is the time because I am ready to serve. It is the right moment for me personally because our daughter will be off to college soon and my work responsibilities align with the opportunity. Over the last decade my reflection on our shared reality keeps me wondering why. Why do we treat each other so poorly? How do we allow environmental degradation to thrive? What is going on with our society? Lastly, when are we going to come together and demand better? We do not have any more time to waste. When you start with why, everything falls into place with ease. How you live and what you produce are clearly grounded. Coming together to elevate the practice of Landscape Architecture towards preserving the planet is my driving purpose. Now is our time to show the world why Landscape Architecture matters and why "designing with nature" will benefit us all.

Finally, I see awareness as my ultimate reason why. Awareness of our beautiful planet and environment. Awareness of our responsibility to help each other. Awareness of how we design magical experiences. Awareness of the power of Landscape Architecture to make the world a better place.