Free PDH of the Month and Upcoming PPN Webinar
3/7/2023Leave a Comment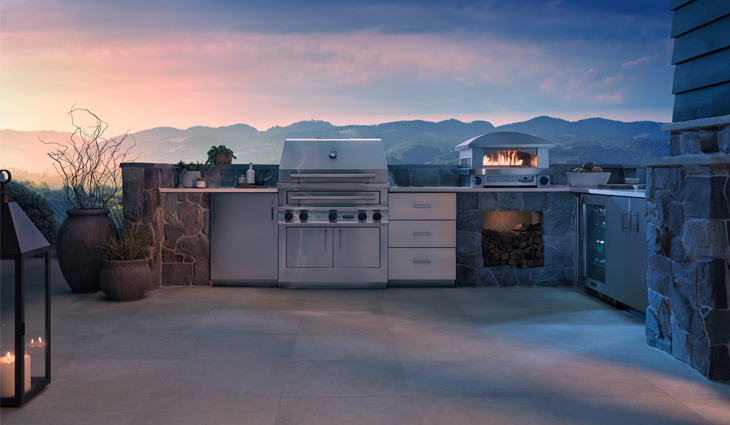 Join us for this live presentation hosted by the Design-Build and Residential Landscape Architecture Professional Practice Networks (PPNs):
Winning Outdoor Kitchen Design – Building Sophisticated Spaces That Work - 1.0 PDH (LA CES/non-HSW)
Thursday, March 30, 2023
2:00 p.m. ET/11:00 a.m. PT
FREE for ASLA members
Over the last decade, and exponentially during the past several years, the interest in outdoor kitchens has continued to rise. Outdoor kitchens add value to a home, extend living and entertaining spaces and bring the comfort of the indoors outside.
This webinar identifies current market trends for outdoor kitchens, the scope of products available, decisions to consider before starting a project, and design guidelines you need to know to create outdoor kitchens your clients will want to use all year round.
Speaker:
Russ Faulk, Chief Designer and Head of Product, Kalamazoo Outdoor Gourmet
Sponsored by Kalamazoo Outdoor Gourmet
Free PDH of the Month
ASLA continues to offer one on-demand webinar each month at no cost to all current members! Members must register for the Free PDH of the Month and pass the exam during the month it is featured in order to earn professional development hours.
In March, we are featuring:
Thinking Inclusive: Strategies and Perspectives on Accessibility from Central Park's Experience - 1.0 PDH (LA CES/HSW)
Equal access to the public realm regardless of disability is the law; but neither the ADA nor accessibility standards and guidelines resolve the challenges of making the complex public environment universally accessible. Panelists will share their insights based on involvement in accessibility projects in Central Park and other relevant experience.
Speakers:
Lane Addonizio, Affil. ASLA, AICP, Vice President for Planning, Central Park Conservancy
Christopher J. Nolan, FASLA, Chief Landscape Architect, Central Park Conservancy
Victor Calise, Commissioner, City of New York, Mayor's Office for People with Disabilities
Tim Fendley, Founder, CEO, and Creative Director at Applied Information Group
---
Please note: our new ASLA Online Learning website launched last fall. You can find more information about the website transition on the Getting Started page. Log in with your existing ASLA username and password to start exploring and to set your preferences, and if applicable, be sure to update your asla.org profile with your CLARB record number and Florida license number—these fields can be found under the "About Me" tab, in the "My Professional Information" section—to ensure this information appears on your certificates on the new site. To explore all upcoming ASLA webinars and past presentations, please visit asla.org/onlinelearning.