Meet the Presidential Candidates - Haley Blakeman, FASLA
2/22/2023Leave a Comment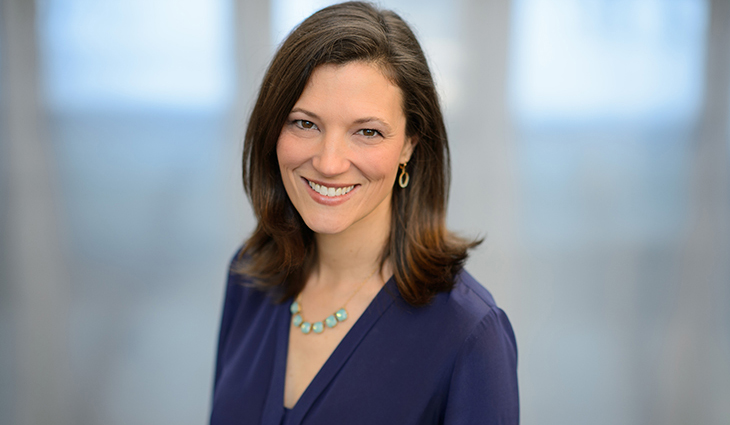 Biography

Haley's diverse professional experience, collaborative nature, trusted voice for the profession, and service to landscape architects make her an ideal choice for ASLA's next president.

Trained in both landscape architecture and planning, Haley Blakeman, FASLA, PLA has practiced for 25 years in private landscape architecture and multi-disciplinary firms, in a leadership role at a mission-driven planning non-profit and as an assistant professor and Associate Director of LSU's School of Landscape Architecture. Her contemporary view of landscape architecture inspired by the breadth of practice in our profession makes her relatable to those practicing in traditional firms, public institutions, researchers and academics, administrators, students, and emerging professionals. As a trained facilitator and community engagement specialist, Haley is a big picture, strategic thinker that strives for inclusive, collaborative relationships. This approach was instrumental in collaborating with her non-profit board, organization members, grant funders, fee-for-service clients, and students.

Haley has been a frequent speaker on topics such as climate adaptation, complete streets policy and implementation, effective community engagement, and women in leadership. She has also provided expertise for various state agencies, Sea Grant, and several AIA Design Assistant Teams.

With an eye for recognizing leadership skills in others and creating opportunities for them to engage, Haley dedicates herself to growing future leaders, especially women and emerging professionals. She has also served ASLA in many leadership roles, including VP of Communications, Chapter Presidents Council Chair, ASLA Conference Host Chapter Co-chair, and on 22 national and local ASLA committees. She has chaired several LSU committees including faculty searches, curriculum committee, and is the travel program co-leader. Haley's history of local service on boards and workgroups illustrates how landscape architects bring people together to improve their environment. She recently co-wrote the LARE Louisiana section update to better reflect current practice in Louisiana. Haley has been recognized for her leadership roles by Baton Rouge Business Report Forty Under 40, BRAC Baton Rouge Leadership, Robert S. Reich Service to the Profession Award, RRSLA Director's Award, and ASLA Fellow in the Leadership category.

Haley has a BLA from LSU and a Master of Urban and Regional Planning from the University of New Orleans.

Goals and Directions Statement
My mom taught me to do good in your community while you are doing well in your work. I love the positive impact that landscape architects can have on communities. We create beautiful spaces that bring people together, connect them to nature, and improve our environment. More than ever, communities need creative problem-solvers, innovative solutions, and a people-centric approach to address social and environmental problems. ASLA must prepare and support landscape architects to address big issues such as climate adaptation, water management, transportation, and social and environmental justice.

We are headed in the right direction. Already, our strategic plan has helped us expand our communications and advocacy efforts, increase and diversify our pipeline through programs like Dream Big with Design, create targeted policies through the Climate Action Plan and Racial Equity Action Plan, increase student engagement, and support small businesses and emerging professionals with Skill|ED and LARE training.

Furthermore, ASLA aims to bring value and resources that support, inspire, and promote landscape architecture. Integrating our communications will elevate our expertise and amplify our good work. We are moving from a one-size-fits-all membership model to a collaborative and inclusive community for members, partners, and supporters to leverage our collective knowledge. This will empower us to design sustainable, equitable communities and to create local and national policies that support our work. ASLA also strives to improve the member experience, expand our demographics by attracting underrepresented groups, and improve the transition of students to members.

My skills and experience have prepared me to advance the strategic plan and support our members by furthering connections and collaborations, diversifying our pipeline, elevating our work, and amplifying our voice. We must support and promote all the ways that we practice so that we can cross-pollinate knowledge between researchers, practitioners, and policymakers. Not only will this broaden our connections within our profession, but also grow our skills and effectiveness. We must also fully collaborate with our sister organizations and partners to maximize our resources, message, and reach. Finally, we must continue to hone our communication and education to share the positive changes we make in our communities.