Milestones & New Members
2/7/2023Leave a Comment
50YEARS+
Boston Chapter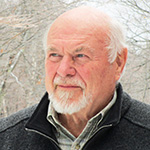 Walter Cudnohufsky, ASLA
Where are you from and how long have you been a landscape architect? As the oldest child of nine children, my family lived largely from our land. We provided for ourselves via an intensively farmed four acres in Lake Orion Michigan. We also sold vegetables, fruits and flowers at a roadside stand. My embracing and study of Landscape Architecture began at Michigan State University in 1958 where I was employed by my professors for holidays and summers starting in 1959. How did you begin your career journey in Landscape architecture? Exposed to the profession by a 4-H leader who was a landscape architect and shortly thereafter, a guidance counselor helped hone LA and Planning as an option for me to consider.  A then keen and growing interest in nature, art, and the practical, LA seemed a near perfect fit for my understanding of who I was and what I was capable of. What do you think is the most important issue facing landscape architecture? By happenstance, in addition to inclination, I have dedicated much of my career to four issues: 1)placing a large D on the word design, 2) working to inspire and build "community" an unfortunately impoverished human need, 3) walking lightly on and conserving the fragile natural systems upon which we are so dependent 4) improving landscape and design planning education. What have you gained by being a member of ASLA for 58 years? There is no denying that holding Landscape architecture degrees from both Michigan State University and Harvard helped my career. While at Harvard, and with already a few years of applied practice, in 1964 I became a member of the ASLA. This choice as well has helped open doors.   In my experience, once you have gotten notice, it is then incumbent upon you as an individual to continuously prove yourself.  The ASLA providing access to the larger or more expansive explorations of the profession served as an illumination of what was of keen interest to me as a practitioner and also what was of lesser interest.  The audience of the ASLA Magazine gave my early efforts welcome exposure. An article highlighted the then fledgling Conway School of Landscape Design,  "Walters Audacious School 1972". The School is now celebrating its fiftieth year and entering the next decade stronger than ever, having bestowed masters degrees on nearly 1000 graduates spread around the world and doing value centered work in their offices and communities.
---
  40 YEARS+
Alabama Chapter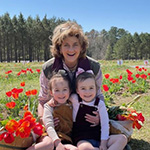 Fairlie H. Rinehart, ASLA 
Shown at Tulip Festival in Montevallo, AL with my twin granddaughters
Where are you from and how long have you been a landscape architect? I am from Montgomery, Alabama. I became an associate member of ASLA in 1979. When I attended Auburn University, there was no longer a program offering Landscape Architecture. In 1978, I graduated with a degree in Ornamental Horticulture and Landscape Design. While working under Richard Rome, who was a landscape architect and member of ASLA, at Urban Consultants in Montgomery, he encouraged me to become an associate member. I cannot recall the exact year I was grandfathered in as a full member. How did you begin your career journey in Landscape architecture? Both of my grandmothers were instrumental in my education. My paternal grandmother taught me plant material, and I could identify almost 100 plants at the age of 7. My maternal grandmother insisted on me enrolling in Latin during high school. It was only when I began at Auburn that I realized these two experiences set my foundation in what I would choose to study in college and the rest of my life. My first job after graduating was at Urban Consultants in Montgomery. I filed documents all day for a long time until I had the opportunity to work on Ice Water T Grants. These grants were to mainly provide sidewalks for small cities and towns. The company had a plane, and we would fly to do a lot of this work in Mississippi.  I moved to Augusta, GA and began working with Baldwin Cranston, a civil engineering firm. The firm focused on developing subdivisions. There was a branch office in Cashiers, NC which undertook a great deal of work creating many of the subdivision that we know in Highlands today. When I began work at Baldwin and Cranston, my role was in civil engineering drafting. This training was invaluable in teaching me about grading and drainage. In time, my scope of work expanded to include landscape design. This lead to an opportunity to work on the Augusta National where the Master's Golf Tournament is held. Moving back to Montgomery, I began working for Sherlock Smith and Adams. This was a multifaceted firm including architects, civil engineers, and developers. I was hired to do architectural drafting on Madigan, a large hospital in Seattle. As this project ended, the firm was competing for other projects globally. The two I remember most were in England and Korea. When none of the jobs developed for the firm, they downsized the company which lead to my beginning as a sole practitioner, which I have been for the past 38 years. What have you gained by being a member of ASLA for 44 years? Our networking at conferences is beneficial to everyone. In fact, there have been times where a speaker had relevant experience or product knowledge which was useful for my current projects. Also, our magazine and other information resources are helpful in our daily work. What would you share with others as a reason for belonging to ASLA as a member? Being sole practitioner, it has been a comfort and help in being a member of a larger entity. Having a national society gives a voice that we otherwise would not have. What would you share with those new to the profession of landscape architecture? Having mentors along the way is one of the best educational experiences for your overall development. I have had architects, civil engineers, and construction contractors who have taught me more than any textbook. Be willing to learn from those around you. Is there anything else you would like to share to commemorate your 44 years with ASLA? As I approach working for myself for 39 years, it is very rewarding to have my son join my business. It was a very special to go to the ASLA Twin State Conference in Oxford, MS for the first time together and share this organization with him.
---
40 YEARS+
Georgia Chapter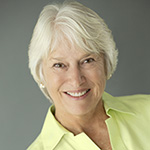 Dale G.M. Jaeger, FASLA
Where are you from and how long have you been a landscape architect? I am from the southeastern part of the United States, spending my childhood in South Carolina. After discovering the field of landscape architecture in my twenties, I moved to Georgia in 1975 to pursue a master's degree in landscape architecture at the University of Georgia (UGA). Today I live in Gainesville, Georgia, with my husband of 46 years, who was also a student in the MLA program at UGA. I always like to share that I loved landscape architecture so much I had to marry one. I have been a landscape architect in spirit for 45 years, since physically leaving the university in 1978. But technically for 37 years since I passed my registration exam in 1986 and could legally call myself a "Landscape Architect!" How did you begin your career journey in Landscape architecture? I began my career journey as a public practitioner at a regional development commission in northeast Georgia, becoming this agency's first historic preservation planner. In 1984, I founded what would become The Jaeger Company (TJC) and for the next 30 years with a group of talented colleagues, completed projects focused on cultural, ecological, and civic landscapes, primarily for public sector clients in the southeast. Selling the company in 2014, I continue to practice as part of the new-named firm, WLA Studio. What do you think is the most important issue facing landscape architecture? I'm concerned with the many tracks that the profession is taking. My career has been focused on bringing beauty and a collaborative approach to my clients and everyone who would experience my work. With so much effort being spent on solving environmental issues and social issues, I worry that the basics of good design and beauty are rarely discussed. It was a benchmark of the profession in its early years and seems to be absent these days. The key factor facing landscape architects today is to not miss the opportunity to assume a leadership role in finding solutions for the world's environmental and social problems. Landscape architects have unique educational backgrounds and professional experiences that promote holistic perspectives. As team leaders, landscape architects can bring together strategic disciplines to offer innovative, creative and sustainable approaches. What have you gained by being a member of ASLA for 41 years? Being a member of ASLA for 41 years has allowed me to be part of an organization that promotes our profession. Through ASLA, I have been informed, discovered educational opportunities, stayed up to date on new technologies and products, and most importantly interacted socially and professionally with colleagues. I have gained most when I was involved personally with ASLA. I served in various roles at the state chapter and part of ROVE (Roster of Visiting Evaluators) and later a board member of LAAB (Landscape Architectural Accreditation Board) at the national level. ROVE visits to landscape architectural programs always inspired me. I returned optimistic about the future of the profession. What would you share with those new to the profession of landscape architecture? Enjoy every minute. It is work, but it is work for all the right reasons. Approach every project with the goal of stewardship. Like any job, there are challenges, setbacks, but the rewards are worth the effort.
---
20 YEARS+
International Member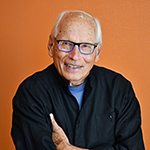 Walter H. Kehm, FASLA
Where are you from and how long have you been a landscape architect? I was born in New York City in 1937 and have been practicing landscape architecture from 1965 and continue to this day. How did you begin your career journey in Landscape architecture? My career journey started with a phone call in Rome, Italy where I spent one year on a Harvard Fellowship.  The President of the firm Project Planning Associates, located in Toronto, Ontario, called offering me a position to work on two major commissions they were awarded.  They were Expo '67 and the planning, design and construction of the new University of Guelph.  A great opportunity and I immediately accepted the offer.  My initial interest in landscape architecture started with the parks, wetlands and beaches of New York.  Jamaica Bay wildlife wetlands, Prospect Park, Central Park, Bronx Zoo and Botanical Gardens, the Palisades, Forest Park and Valley Stream State Park were my classrooms.  I enrolled in the School of Forestry at Syracuse University and after two years of forestry entered the landscape architecture program. After my Bsc at Syracuse I completed my Masters (MLA) degree at Harvard. What do you think is the most important issue facing landscape architecture? Landscape architects should always address how we integrate nature and culture into the every day lives of people.  New urban design models based on the idea of a "Botanical City" should be implemented as a matter of policy through all municipal agencies.  As an example, a bus stop shelter with a flat roof should be seen as a pollinator green garden. All building should have green roofs. Minimally designed street tree pits or wells can be expanded into vegetated islands incorporating as variety of shrubs and flowers adding ecological diversity and aesthetic please to the daily walking experience.  Most importantly, the Botanical City would envision pedestrian first cities as green oases addressing urban heat island effects, capturing rain water and developing bird, insect and mammal habitats.  Sea level rise and the creation of resilient shoreline flood protection systems must be given the highest priority. What would you share with those new to the profession of landscape architecture? As eternal students studying the nature/culture interfaces (or nurture/culture issues), membership with the ASLA fosters a continual learning experience by sharing the thoughts and works of others. What is your favorite project in your career and why? My favorite project is the subject of my new book.  "Accidental Wilderness: The Origins and Ecology of Toronto's Tommy Thompson Park".  It is an award winning book that documents my original planning and design work decade by decade until 2022.   It is an example of designing a coastal resilience project that was built on lake-fill with rubble.  Today this 800 acre park (larger that Central Park in New York) is an ecologically diverse and culturally active place receiving over 1.5 million users a year.  It has become an internationally recognized bird sanctuary! "From rubble to refuge" is the subject I presented to the NJASLA in January 2023 and will be presenting to the Louisiana State University students and faculty in February 2023.
---
50 YEARS
Boston Chapter
Albert R. Lamb, III, ASLA

Illinois Chapter
Bernard Rosauer, ASLA

International Chapter
Cameron R. J. Man, FASLA

Minnesota Chapter
William D. Sanders, FASLA

40 YEARS
California Northern Chapter
Craig R.T. Heckman, ASLA
Michael D. Rosenberg, ASLA

California Southern Chapter
David Gorcey, ASLA
Isabelle C. Greene, FASLA

Florida Chapter
Buford O. Davis, ASLA
James C. Stansbury, FASLA

North Carolina Chapter
Teresa L. Hawkins, ASLA

Texas Chapter
Kimberley Wolf, ASLA

Washington Chapter
Robert W. Droll, ASLA

30 YEARS
Arizona Chapter
James D. Coffman, ASLA

Boston Chapter
Robert M. Corning, Jr., ASLA

California Northern Chapter
Gerald Veiluva, Affiliate ASLA

California Southern Chapter
Michael Bennett, Affiliate ASLA
Mark W. Rios, FASLA

Connecticut Chapter
Thomas R. Tavella, FASLA

Florida Chapter
Aida M. Curtis, ASLA

Idaho/Montana Chapter
Philip D. Hull, ASLA

New Jersey Chapter
Thomas Jules Biro, ASLA

New York Chapter
Richard E. Warren, Affiliate ASLA

Ohio Chapter
Robert D. Anderson, ASLA

Oregon Chapter
Samuel H. Williamson, ASLA

Pennsylvania/Delaware Chapter
Edward A. Theurkauf, ASLA

San Diego Chapter
Joseph R. Esposito, ASLA

Virginia Chapter
Frederick A. Missel, ASLA

25 YEARS
Florida Chapter
Norbourn W. Noel, ASLA
Enrique D. Nunez, ASLA

Great Plains Chapter
Jon E. Jacobson, ASLA
Brian E. Pecka, ASLA

Idaho/Montana Chapter
Chuck B. Edwards, ASLA

Michigan Chapter
Lori Mullins, ASLA

Potomac Chapter
Joseph Plumpe, ASLA

15 YEARS
Boston Chapter
Anthony Somers, ASLA

California Southern Chapter
Anita Williams, ASLA

Georgia Chapter
Ahmed Omar, International ASLA

Iowa Chapter
Dave Davis, ASLA

Wisconsin Chapter
Aaron J. Williams, ASLA

10 YEARS
Boston Chapter
Ann Kearsley, ASLA

South Carolina Chapter
Jennifer Ray, ASLA
Alan C. Walters, ASLA

Washington Chapter
Phuong Nguyen, ASLA

5 YEARS
Alabama Chapter
Patrick E. Ritchey, Associate ASLA

Florida Chapter
Jonathan Burgess, ASLA

Maryland Chapter
Isaac R. Hametz, ASLA

Texas Chapter
Cedar A. Baldridge, ASLA

Vermont Chapter
Thomas R. Hand, ASLA

New Members
Alaska
Melanie Hess, Associate ASLA

Arkansas
Brittany Dingler, ASLA
Nathan J. Pollet, ASLA

Boston
Jingyi Hu, ASLA

California Southern
Susan L. Chamberlin, ASLA
Cody Clark, Affiliate ASLA

Colorado
Daniel R. Carney, ASLA

Illinois
Tsz Tung Lam, ASLA
Missy Ruminski, Affiliate ASLA
Daniel S. Wilson, ASLA

Nevada
Alyssa Domico, Affiliate ASLA

New York
Noah Shaye, ASLA

Oklahoma
Nathan D. Martin, ASLA

Student
Grace Batey, Student ASLA
Jeffrey Bullard, Student ASLA Karen Dorra, Student ASLA
Leslie Berger, Student ASLA
Patricia Cerda, Student ASLA
Jonathan Cienfuegos, Student ASLA
Ruby Cole, Student ASLA
Jeremy Crites, Student ASLA
Allison Feller, Student ASLA
Haoting Gao, Student ASLA
James St. George-Schreder, Student ASLA
Ean Gove, Student ASLA
Caleb Hadley, Student ASLA
William J. Harvey, Student ASLA
Safa Khan, Student ASLA
Clayton Kimball, Student ASLA
Emma Krug, Student ASLA
Yijing Li, Student ASLA
Kristen Lietzke, Student ASLA
Hanyin Ma, Student ASLA
Ryder McClaugherty, Student ASLA
Marshall Perkins, Student ASLA
Mansi Prajapati, Student ASLA
Adam Quinn, Student ASLA
Sam Rimm-Kaufman, Student ASLA
Isabelle Rocca, Student ASLA
Catherine Rolnicki, Student ASLA
Abigail Sachs, Student ASLA
Viktor Schneider, Student ASLA
Jacob Smith, Student ASLA
Jose Miguel Tenorio Villagomez, Student ASLA
Sira Udomritthiruj, Student ASLA
Megan Wagner, Student ASLA
Chenyue Wang, Student ASLA
Jingyan Wang, Student ASLA
Yitong Wang, Student ASLA
Molly Jane Williams, Student ASLA

Student Affiliate
Monika Cain, Student Affiliate ASLA
Tanya Deegoju, Student Affiliate ASLA
Naomi Mercado, Student Affiliate ASLA
Abigayle Stucky, Student Affiliate ASLA
Michael Joseph Tribble, Student Affiliate ASLA
Rui Zhao, Student Affiliate ASLA

Student International
Sofia Maria Anthopoulou, Student International ASLA
Thanyapron Pawong, Student International ASLA
Sedef Ulku Yildirim, Student International ASLA