2023 LAF Medal and Founders' Award Winners
2/7/2023Leave a Comment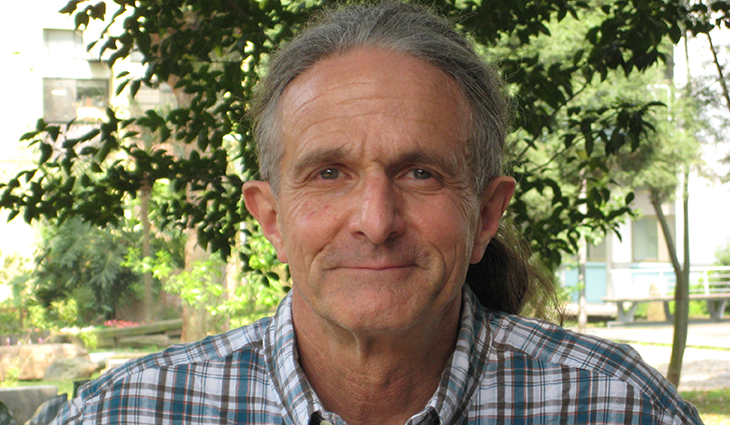 The Landscape Architecture Foundation (LAF) is delighted to announce the 2023 recipients of its
LAF Medal and Founders' Award
. These two annual awards are LAF's highest honors, recognizing individuals and firms or organizations that have made a significant and sustained contribution to the LAF mission of supporting the preservation, improvement, and enhancement of the environment.
2023 LAF Medal Recipient: Randy Hester

The LAF Medal is conveyed to a landscape architect for distinguished work over a career in applying the principles of sustainability to landscapes. With this award, LAF recognizes Randy's distinguished career and his focus on democratic design with an emphasis on engaging communities. His research produced two dozen books, including Design for Ecological Democracy, and more than 200 articles and reports. Randy has contributed to the nurturing of healthy communities through pro-bono work, teaching, and professional practice. His influence and impact on landscape architecture, communities across the U.S. and overseas, and the built environment, will be felt for years to come.
"Randy has employed landscape solutions to save endangered species and cultures, and to redistribute resources and power." – LAF Medal and Founders' Award Committee.
In the 1980s, Randy began incorporating large-scale ecological principles with grassroots community approaches, as in the case of the Los Angeles greenbelt which provides accessible nature for 7 million people and interconnected habitat for native wildlife, including the mountain lion. In Taiwan, he is credited with saving the spoonbill from extinction. Now retired, Randy spends his time tending to the Tom Bowes Farm with his wife, Marcia, in Hesters Store, North Carolina. Over the past five years, he also has stayed busy creating the Shorty Lawson Museum of the Black Tenant Farmer.
2023 LAF Founders' Award Recipient: San Francisco Bay Area Planning and Urban Research Association (SPUR)
The LAF Founders' Award is conveyed to a firm, agency, or organization that demonstrates a significant commitment to preserving, creating, or enhancing landscapes over a sustained period of time. With this award, LAF recognizes the
San Francisco Bay Area Planning and Urban Research Association (SPUR)
for using research, education, and advocacy to help create an equitable, sustainable, and prosperous future.
SPUR focuses on planning, housing, transportation, sustainability and resilience, economic justice, good government, and food and agriculture issues. The organization recommends action items for local government, regional agencies, and the private sector, and their initiatives empower communities to test scalable models and policies for sustainable concepts such as expanding the use of public land for urban agriculture and designing for rising sea levels.
"SPUR tackles challenging topics that have regional impacts and that are difficult for an individual municipality to resolve on its own." – LAF Medal and Founders' Award Committee
With a history that dates back to housing advocacy in 1910, SPUR's focus broadened over the years to include planning and fiscal policy. Today, SPUR is supported by more than 6,000 members and provides guidance and thought leadership on subjects from transit and renewable energy to food security and guaranteed income programs. SPUR also provides annual analysis and voting recommendations on local and state-level ballot measures in California. They have helped drive legislation and action on a variety of issues that intersect with landscape architecture and provide tangible benefits for people and communities. LAF is delighted to recognize this critical and accomplished organization as we urgently work to tackle issues like climate change and inequity.
The 2023 honorees will be recognized at the LAF Awards Dinner on June 15 in Washington, DC. A list of past award winners can be found
here
.