Upcoming PPN Webinar & Free PDH of the Month
2/7/2023Leave a Comment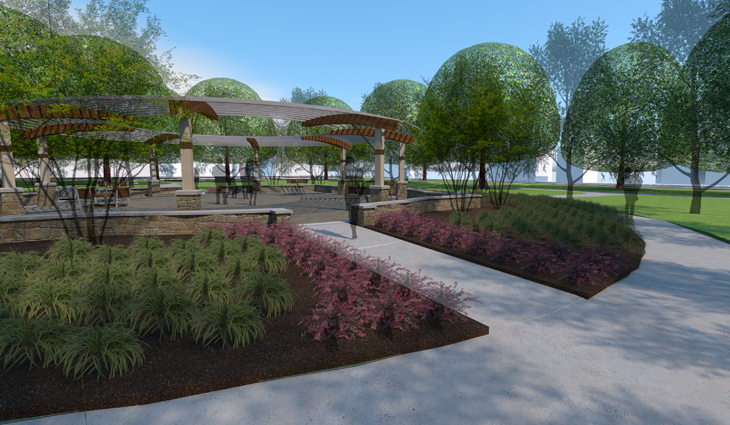 Join us on February 14 at 1:00 p.m. ET to witness the power and efficiencies gained by 3D modeling in landscape-specific BIM software and gain an understanding of how to build various features found on a proposed site while using a combination of site planning tools and commonly used 3D modeling processes. Communication is essential for the success of any project, and the mention of "revisions" shouldn't cause fear of going over budget.
Visualizations are an integral facet of landscape design. Everyone has a different approach, from continuing to embrace the more time-intensive hand-drawn methods, while others utilize CAD paired with 3D modeling and image-editing technology. Although each of these are successful to some degree, revisions are inevitable, and the time it takes to reconstruct these illustrations in multiple softwares can be greatly reduced by fine-tuning the design in a single application.
Hosted by ASLA's Digital Technology Professional Practice Network (PPN)

Presenter:
Tony Kostreski, ASLA, PLA, Senior Product Marketing Specialist - Landscape, Vectorworks, Inc.
---
Free PDH of the Month  
ASLA continues to offer one on-demand webinar each month at no cost to all current members! Members must register for the Free PDH of the Month and pass the post-webinar exam during the month it is featured in order to earn professional development hours.
Through February 28, we are featuring:

Landscape Performance to Demonstrate Impact: Sustainable Campus Landscapes - 1.0 PDH (LA CES/HSW)  
Understanding the environmental, social and economic benefits of sustainable landscapes is essential for designers, developers, investors, and policymakers who influence land development and want better results. This session introduces and explores the concept of landscape performance and why it is critical to achieving sustainability and reaching key decision-makers, with a particular focus on examples from sustainable campuses in the United States. The Landscape Architecture Foundation will present an overview of the Landscape Performance Series, an online, interactive set of resources to help evaluate performance, show value and make the case for sustainable landscape solutions. Learn how the Case Study Briefs, Benefits Toolkit, Fast Facts, and more can be used to evaluate and demonstrate the impact of sustainable campus landscapes and how you can be part of this growing online resource.
 Speaker:
Megan Barnes, Program Manager, Landscape Architecture Foundation
Hosted by ASLA's Campus Planning & Design Professional Practice Network (PPN)
---
Please note: ASLA Online Learning moved to a new website platform last fall. You can find more information about the transition on the Getting Started page. Log in with your existing ASLA username and password to start exploring and to set your preferences, and if applicable, be sure to update your asla.org profile with your CLARB record number and Florida license number—these fields can be found under the "About Me" tab, in the "My Professional Information" section—to ensure this information appears on your certificates on the new site. To explore all upcoming ASLA webinars and past presentations, please visit asla.org/onlinelearning