Connect, Engage & Learn Locally
1/24/2023Leave a Comment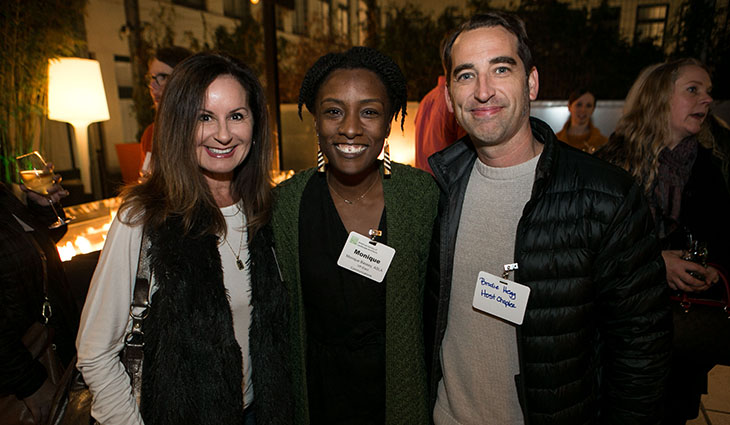 Attending your ASLA chapter conference is the perfect opportunity to get the most out of your membership. Network, exchange ideas and share experiences with your colleagues in your state and region. Chapter conferences provide education sessions/field tours and vendor expos specific to your geographic area.
Chapter conferences aren't just for the seasoned professional; students and emerging professionals are encouraged to attend as the road to success is paved with good connections. Start building your professional network at a chapter meeting.
Below is a list of ASLA chapter conferences currently scheduled. Visit
ASLA.org
or
LACES
for more conferences for landscape architects.
Listed in date order

NJ Conference
: January 21-31 in Atlantic City, NJ
AK Annual General Meeting
: January 26 (virtual)
Great Lakes Regions Climate Action Seminar
: February 9-10 (virtual)
Iowa Spring Conference and Elwood Lecture
: February 28 in Ames, IA
Wisconsin Spring Conference
: March 8-9 in Madison, WI
LABash
: March 29-31 in Manhattan, KS
KY Conference
: March 30-31 in Louisville, KY
Oregon Design Symposium
: April 15 in Portland, OR
Central State Conference
: April 19-21 in Fayetteville, AR
PA/DE Conference
: April 20-22 in Pittsburgh, PA
Twin States Conference
: April 20-22 in Gulf Sores, AL
Southeast Regional Conference (SERC)
: April 23-25 in Atlanta, GA
Texas Conference
: April 25-27 in Fort Worth, TX
Utah Conference
: May 18-19 in South Salt Lake City, UT
Florida Annual Conference & Expo
: July 27-29 in Miami, FL