Join Your Professional Practice Network's Leadership Team
1/10/2023Leave a Comment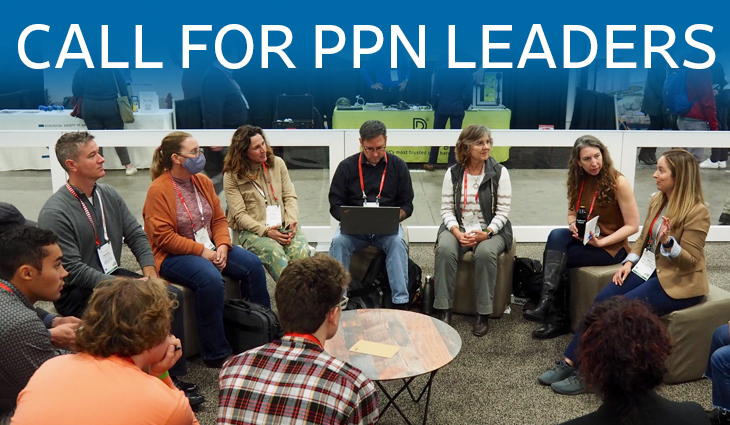 Call for Professional Practice Network (PPN) Leadership Volunteers
Share your passion for your landscape architecture practice area—whether it is healthcare and therapeutic design, environmental justice, water conservation, or any one of ASLA's 20 Professional Practice Networks—by joining your PPN's leadership team.
Appointments are for one year, and all ASLA members are welcome to volunteer. Most leadership teams meet once a month via Zoom during regular working hours. Come nerd out with like-minded professionals about your practice area niche:
If you've already signed up, or are curious about PPN leadership and looking to learn more, all members are welcome to attend this month's PPN Leadership Info Session on Wednesday, January 25, at 12 PM ET.

Join us to see what these practice area-focused groups are all about, and how you can help guide your PPN's 2023 plans for peer-to-peer learning and knowledge-sharing by becoming a PPN leader.
PPNs 101
ASLA offers 20 Professional Practice Networks that represent major practice areas within the profession of landscape architecture.
Explore the PPNs' 2022 in Review, recapping last year's PPN-organized webinars and virtual events, top posts for The Field blog, and the PPN events at the ASLA Conference on Landscape Architecture, for an overview of recent PPN activities.
All ASLA members may join one PPN for free, and each additional PPN for $15 per year. Log in to asla.org to check which PPN(s) you're in. PPNs are listed on the Activities / Orders tab in your member profile. Members may request to change or add a PPN at any time via this form or by contacting ASLA Member Services.
Any member of a PPN may volunteer to join their PPN's leadership team.
ASLA is committed to fostering a diverse workforce and an inclusive culture. ASLA staff and member volunteers uphold the Society's Standards of Conduct and comply with the PPN Guidelines. ASLA values are excellence, integrity, diversity, leadership, and stewardship. The ASLA culture is collaborative, inclusive, member-focused, accountable, and volunteer-supported.