Water Resources Legislation Signed into Law
1/10/2023Leave a Comment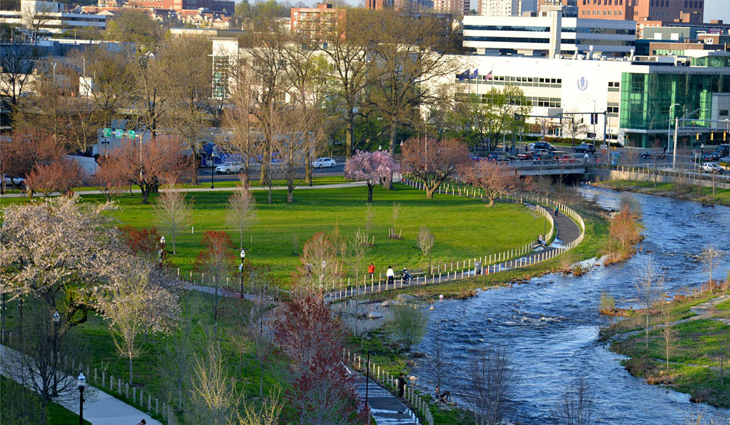 On December 23, 2023, H.R. 7776, legislation to reauthorize the Water Resources Development Act (WRDA), was signed into law. The U.S. House of Representatives voted 350-80 on December 8, 2022, and the Senate voted 83-11 on December 15, 2022, to pass the legislation and advance it to the President for signature. During the legislative process, WRDA 2022 became part of the James M. Inhofe National Defense Authorization Act for Fiscal Year 2023.

ASLA highlighted the significance of WRDA 2022 in a Letter in Support to congressional leadership, as well as a press release by Senator Shelley Moore Capito (WV): "On behalf of the American Society of Landscape Architects (ASLA) and our 15,000 members, [we] write in support of [WRDA 2022] … WRDA 2022 is critical to support the Army Corps of Engineers' (Corps) water management infrastructure projects, studies, and policies that assist in protecting our nation's people, infrastructure, and vital natural resources."

Specifically, WRDA 2022 authorizes funding related to our nation's waterways that also address climate change impacts, biodiversity, and environmental justice by:
Supporting environmental infrastructure projects, including ecosystem restoration projects.
Supporting green infrastructure by reviewing current policies to preserve open space, recreational areas, and critical habitats in water resources development projects.
Incorporating nature-based solutions by directing the Corps to identify opportunities to include natural or nature-based features into flood or storm risk management projects prior to executing a cost-sharing agreement for a feasibility study.
Addressing climate change impacts by authorizing the Corps to maintain and reconstruct jetties, breakwaters, and storm damage reduction projects to address sea-level rise, extreme weather, and similar challenges posed by our changing climate.
Expanding equity and environmental justice by increasing the Corps' authority to study water resources challenges facing economically disadvantaged communities, communities of color, and Tribal and rural communities at no cost to the community in addition to requiring the appointment of local liaisons for enhanced coordination with Tribal and indigenous groups on water resources issues.

ASLA members have identified their increasing work on WRDA projects, including projects that focus on stormwater runoff; flood control; sea-level rise; damaged shorelines and natural landscape protection, and more. Throughout the years, ASLA encouraged policymakers and Corps leaders to study and adopt increased use of green infrastructure and nature-based solutions, which not only directly address water resources issues but also provide additional community-wide benefits.

Do you work on Corps projects? Tell us about your experiences working with the Army Corps of Engineers.