TUUCI Unveils Shade Innovation with Automated Umbrella
5/15/2019Leave a Comment
Recently, TUUCI, the Miami-based manufacturer of shade solutions, has made headlines with their Automated MAX Umbrellas. Redefining shade technology, TUUCI's Automated Umbrella can automatically open and close and provide lighting and heating at the touch of a button. Designed with smart safety features in mind, the Automated Umbrella is ideal for any outdoor consumer space.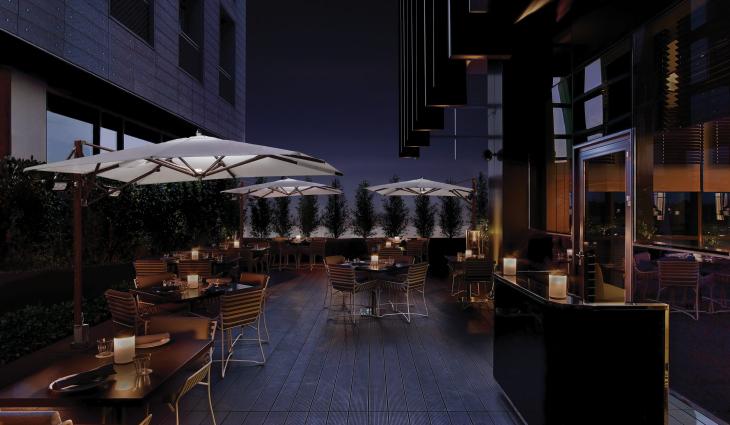 The 20-year-old company's parasols, cabanas and lounges are built not only to endure the harshest windswept, sun-drenched and moisture-rich landscapes, but also, says CEO Dougan Clarke, 'to create an intimate relationship with the environments in which they exist'. This means every single parasol, lounge and cabana has been meticulously engineered to perform without question, in any environment.

When specifying an Automated MAX Umbrella for your property, there are several added features available. The automated lift comes standard, while lights can be added separately, or lights and heaters combined. Optional design features, such as powder coat or aluma-TEAK finishes and TUUCI's weatherproof Tuff-skin fabrics, are available in a full array of colors and grades to suit your aesthetic.

Built to perform in the worst elements, TUUCI's Automated MAX Umbrellas are crafted for lifetime serviceability with modular marine-grade components that can be repaired and replaced.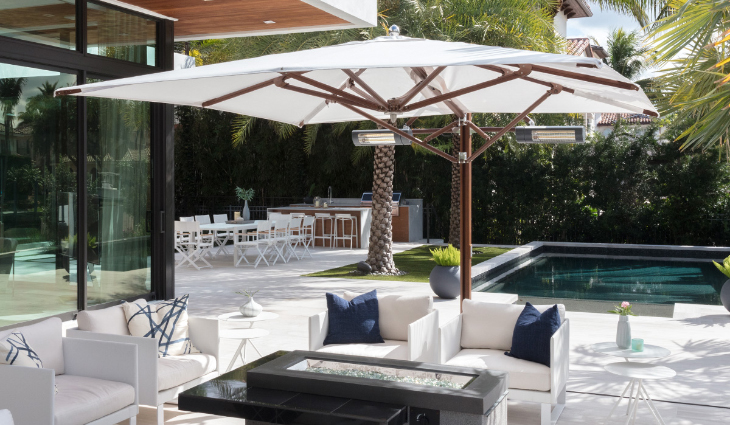 Beyond performance, TUUCI products turn heads as they are built with an unparalleled sense of style and design not seen anywhere else in the world.
Restaurants, resorts, and residences around the world use TUUCI's parasols and full line of products. Their custom and handcrafted shade structures create a comfortable and cool place in the shade. With a global presence throughout the US, Europe, Asia Pacific and South America, TUUCI's journey is simply to complement the shade the natural world already provides.