Form + Surfaces
10/2/2018Leave a Comment
Forms+Surfaces products offer cohesive solutions for public spaces of all kinds—indoors or out. Whether combining elements from a single family or drawing on products from multiple groups, the line makes it easy to carry design and material themes across a property while creating a sense of place and meeting diverse functional needs. 
The F+S Site Furniture line includes benches, tables and chairs, sunshades, bike racks, and litter and recycling receptacles. Options encompass a wide range of aesthetics and standard designs as well as impressive customization potential. All are distinguished by their ability to perform in today's public spaces.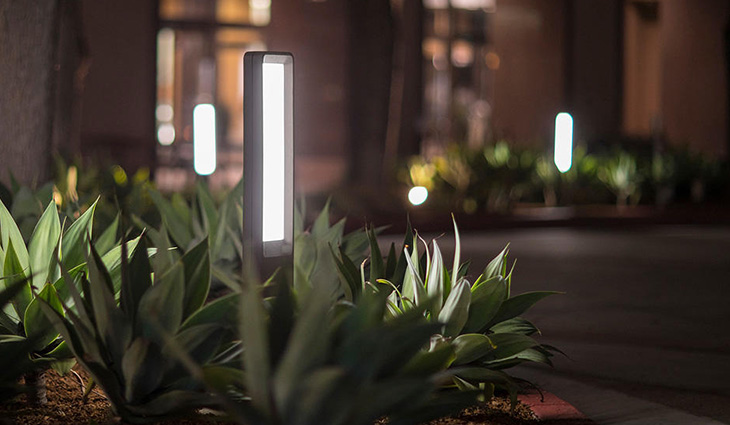 F+S Outdoor Lighting blends precision craftsmanship, LED technologies, and high-performance materials and finishes. Illuminated and non-illuminated bollards, bollards with security core variations, pathway bollards, and coordinating pedestrian fixtures are among the options.
Beyond Standard. When your needs go beyond standard, many F+S products can be modified, or used as inspiration for something new. Modified standard products can be a great way to take an existing F+S design beyond its normal configuration options, add graphics or branding, or alter a product's size, material or finish.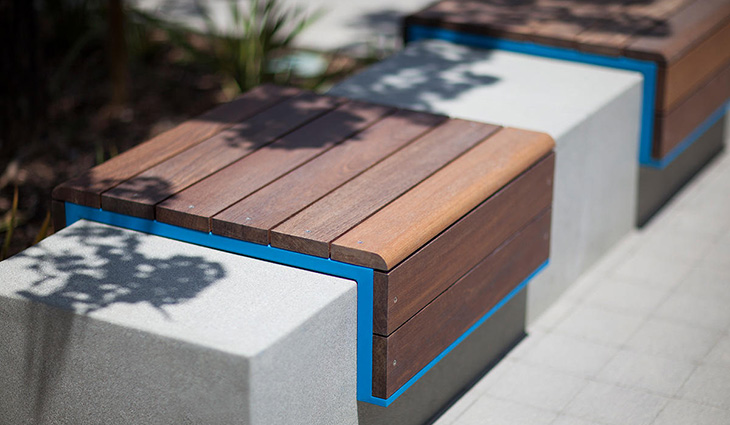 Materials Matter. The materials and finishes used in F+S products are an integral part of each design. Always on the lookout for new and environmentally responsible options, Forms+Surfaces selects materials and finishes for their beauty; for their ability to perform well over time; and to give you choices you can feel good about specifying. F+S products emphasize stainless steel, aluminum, FSC® Certified hardwoods, many that are recycled or reclaimed, and low- and no-VOC finishes.
For more than five decades Forms+Surfaces has been working with clients to develop highly adaptable products and real-world design solutions. The result? A vast portfolio of successfully completed projects around the world.
You'll find several additions to the F+S product line on display at this year's ASLA Expo in Philadelphia. To see them, stop by the F+S booth – #711. To learn more about how Forms+Surfaces can help you turn your creative vision into installed reality, visit http://www.forms-surfaces.com.