American Planning Association's National Planning Conference: Planning's New Landscape, April 2–5, 2016
2/23/2016Leave a Comment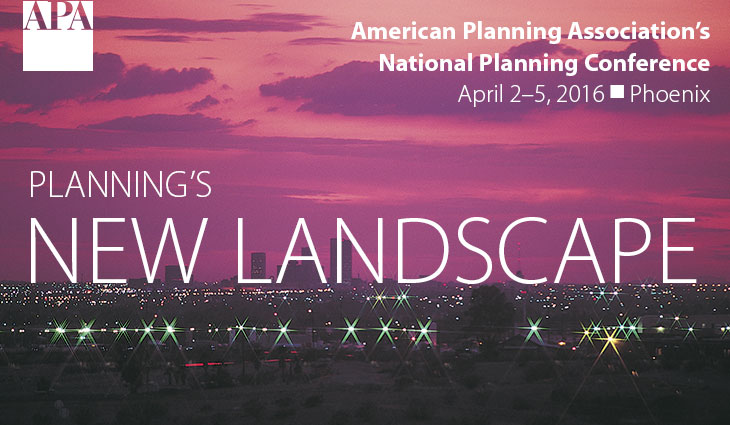 See what's new for today's communities — and what's coming over the next horizon — when APA hosts its 2016 National Planning Conference in Phoenix. 

Four days of learning targeted to you:
• A Masters Series for experienced planners
• Sessions for students and new planners
• A Career Zone for employers and job hunters
• A Tech Zone for discovering new tools
• Institutes for emerging professionals, planning managers, and leaders in the field
• Events for a variety of learning styles, from facilitated discussions to mobile workshops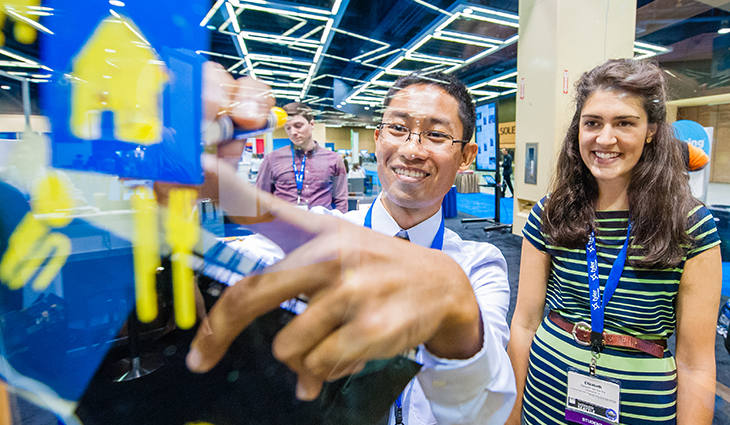 More than 400 activities and 10 targeted tracks highlight some of planning's hottest topics, in a city where they come to life.
• Find out how a place with 330 days of sunshine a year plans to become America's first carbon-neutral city.
• Explore trends in water management against the backdrop of the Sonoran Desert.
• Discover how the home of Sun City came to have a population younger than the nation as a whole.
• Learn lessons from the recession in a city that had its setbacks and made a comeback.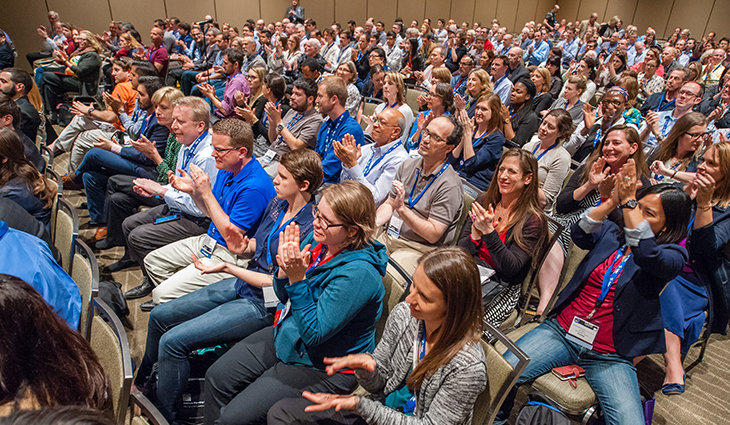 Browse the conference program and register today at planning.org/conference. CM, LA CES, CLE, LU, and HSW credits are available.

When & Where
April 2–5, 2016
Phoenix Convention Center
Phoenix, Arizona

Key Dates
March 3
• Advance registration ends
• Special hotel rates cut off

Big news. Bold vision. Bright outlook. Find it in Phoenix.