Hotel Reservations
Official ASLA Hotels
Book inside the Block for Special Meeting Hotel Rates
The discounted annual meeting room rates at five San Diego hotels have now expired.
NEW: Click here to change or cancel a reservation or to book a room at prevailing rates.
Important Message About Hotel Reservations:
It has come to our attention that unauthorized companies are calling ASLA exhibitors and meeting attendees offering hotel reservations during the ASLA Annual Meeting and EXPO. Please be advised that the only company authorized to arrange hotel reservations for ASLA attendees is the San Diego Convention Center Housing Bureau / Experient. If you receive a call or email from XM Corporation, Diamond Housing Associates, Six Point Travel, Convention Housing Center, Global Housing Management, ECTC Group, Executive Convention Travel, Stay Right Travel, LLC, Trade Show Housing, or any other company offering to make hotel reservations for you over our meeting dates, we urge you not to book with them. These companies are not affiliated with ASLA in any way and therefore are not authorized to make reservations on ASLA's behalf. While the rates may sound good, unauthorized companies typically require non-refundable pre-paid reservations, and often end up moving individuals to other hotels. If you book with any of these unauthorized companies, ASLA cannot protect you if there is a problem with your reservation when you arrive in San Diego. The official housing bureau for the ASLA Annual Meeting does not solicit reservations by phone or email. If you are contacted by any housing bureau, we urge you to report them to ASLA staff at jdepass@asla.org, or msoares@asla.org.
ASLA has contracted discounted rates with five hotels right near the San Diego Convention Center. To make a reservation with the San Diego Convention Center Housing Bureau / Experient, click on the link or call the number above to make your reservations within the ASLA room block.
Hilton San Diego Bayfront SOLD OUT!
(ASLA Headquarters Hotel)
1 Park Boulevard,
San Diego, CA 92101
Rate: $224
(single or double occupancy)
Hilton San Diego Gaslamp Quarter SOLD OUT!
401 K Street,
San Diego, CA 92101
Rate $199
(single or double occupancy)
Hotel Solamar (Kimpton Hotel)
435 6th Avenue,
San Diego, CA 92101
Rate: $230
(single or double occupancy)
Marriott Marquis San Diego Marina SOLD OUT!
333 West Harbor Drive,
San Diego, CA 92101
Rate: $225
(single or double occupancy)



Omni San Diego Hotel
675 L Street,
San Diego, CA 92101
Rate: $225
(single or double occupancy)
Advance Deadline
September 16, 2011

News RSS Feed

Annual Meeting Updates
Sponsors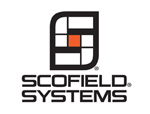 Join the conversation at the 2011 Annual Meeting
Twitter #ASLA2011