It's time to step up and be heard as ASLA determines its future leadership.
The annual election for 2020-2021 president-elect will be open May 7 through June 7, 2019. All Full, Associate, and International members in good professional standing will be eligible to vote and will receive a paper and/or email ballot to participate. Here is your chance to familiarize yourself with the candidates' concepts, aims, and biographies.
ASLA has partnered with Survey & Ballot Systems to administer the 2019 election. To ensure your election email arrives safely in your inbox on or around May 7, 2019, simply add the following email address as an approved sender: noreply@directvote.net. If you have any questions contact Curt Millay.
---
---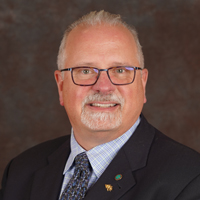 Gary Brown, FASLA
First, I want to thank the ASLA nominating committee and my colleagues for this incredible opportunity. It is and will always be an honor to serve you, the members of ASLA, in a leadership role.
As leaders in ASLA, it is our responsibility to develop productive professional relationships with our members, our vendors and our colleagues in each of our own communities. Being a good leader is about building a strong sense of community – indeed a strong, diverse community of like-minded professionals with the common goals of promoting and growing our profession. For me, that is the definition of the word "community". The Latin word "communitas" refers to inspired fellowship; a group's unexpected joy in sharing common experiences; the feeling of social togetherness when their life, under common goals, together takes on a fuller meaning and changes society for the better.
That is precisely what ASLA is for me and I'm sure for many of you as well. A community of like-minded professionals, inspired by fellowship, coming together on a regular basis to share in our common experiences and sharing knowledge for the betterment of all. In doing so, we assure that we all have a life full of meaning and respect for all members of our community, our own "communitas". It is that intense feeling of shared accomplishment through cooperation, fellowship and common goals that I believe we can and should move ASLA forward.
If elected, I have three main goals for ASLA:
Support our strategic planning process and the on-going goals of our annual operating plan with improved branding and messaging, careful management of our financial resources, and support for resiliency.
Grow our membership to 20,000 in 2020 focusing on direct support of our graduating students and our emerging professionals.
Support diversity in our membership by building a strong dialog with emerging professionals in our communities. We must normalize the process of welcoming new, diverse members into our shared community of practitioners, to create a sense of connection and belonging.
As ASLA leaders, we have much work to do in order to be successful. We must continue to support our recent rebranding initiative and increase our communication strategies in a holistic way. I look forward to working with our Frameworks consultant in strengthening that broad vision and a stronger sense of community among our members and the general public whom we serve. We need to think about how we should communicate with each our diverse communities of clients, stakeholders, policy makers and indeed with the general public. We need to focus our message strategically to each specific audience and use language that is clear and understandable to accomplish our goals.
We also must maintain a clear focus on our strategic planning goals including recruitment and engagement of emerging professionals, growing our career discovery program, and the on-going discussion related to resiliency and our changing climate. Throughout, we also must also keep a strong focus on our finances. We must closely monitor and manage how we are using our limited fiscal resources while we provide the quality services that our members demand.
We must remember that ASLA exists to support us all in our various practice types and in our ability to advance professionally as part of a larger community of practice. The benefits of membership are endless and we need to easily and effectively convey those benefits to non-members and current members alike. Again, remembering your audience and what the message should be to one group will be different for the other.
As ASLA members, we must engage those that teach the importance of community to our children and to our children's children. We must be engage educators about who we are, what we do and most importantly, why we do what we do as we create livable and healthy communities. Also, we need and engage the STEM education community. Becoming a recognized STEM discipline will broaden our community, strengthen our diversity, and support strong collaboration with allied professions.
We must maximize our use of the new ASLA Center for Landscape Architecture that is already providing incredible dividends. The Center has become, and should remain, a key component of our programming and outreach activities, increasing the visibility of our profession.
We must look to our diverse emerging professionals to reach a goal of 20,000 members in 2020. Our community of emerging professionals is very diverse and very engaged, especially our young people. They get it. They support diversity and they demand that we are as diverse as they are in their communities. The diversity and engagement revolution is here and we must set an example in supporting them in all that we do. We are on our way with the recent diversity summits, but more can be done. We need support our emerging professionals by providing them with the tools they need to become leaders in ASLA.
I'm excited about expanding our Fellows' engagement program by mentoring our emerging professionals with portfolio and resume reviews. We could do more with defined job coaching and expanded mentorship programs. I've provided internships throughout my career and it is extremely rewarding to see many of my former interns growing, learning and setting an example for their peers as a bright new leader in ASLA.
We need to maintain a strong leadership training program for our chapters. I'm proud to say that many of the programs I started in the Wisconsin Chapter are still in place and still inspiring our chapter's emerging professionals to step up and be great leaders. As a former member-at-large, chapter secretary and chapter president, I know and understand how chapters function and the importance of supporting leadership development at all levels.
There are many current forms of community building in ASLA. From our Professional Practice Networks to the Board of Trustees, Executive Committee and Chapter Presidents Council. These opportunities for personal and professional growth should be supported and bolstered for greater impact. We also support community through our on-line presence that reaches hundreds of thousands of landscape architects around the world. What better way to support diversity, then to reach out to colleagues around the globe.
We also must support and maintain our annual conference. This is the single largest gathering of our landscape architecture community where we all come together and share our knowledge, teach each other, and create that amazing sense of belonging that comes when we share our values and our ideals that ultimately support our overall social wellbeing. We humans are social beings. Coming together, face-to-face, is an important service that we provide for our members. It is a great way to build and support our diverse community of practitioners. We clearly must maintain the high level of satisfaction that historically our members demand and expect from us as leaders in ASLA. Our educational programs, field sessions, PPN events and vendors are amazing and there is no substitute for sharing a great meal with a colleague that can help you expand and support your professional development and career. Can we do better? You bet.
Finally, we must also work on supporting a healthy planet, remain attentive to our changing climate and build resiliency in all that we do. We cannot ignore the fact that our climate is indeed changing. In doing so, we need to support all of our members, regardless of where they are on the political spectrum and how they believe best to address this issue in their own communities. Our Blue Ribbon panel report is a great start, but we must do more. We must provide the training and resources to our members so that we can all go out into their communities and share the report's recommendations on this important topic.
Yes, it's going to be a hard discussion, and it will mean advocating with our local, state and federal policy-makers, but we landscape architects are trained to facilitate and develop solutions to difficult problems every day. We are the change innovators and collaborators blending art and science in the creation of a better tomorrow. We are the leaders that can promote change and lead this discussion.
Again, thank you for this opportunity to work with all of you to lead our profession into the future. A future that is supported by our coming together and sharing our love of "communitas". Sharing with our diverse communities the inspired joy that comes from our common goal to make society a better place for all. This is who we are and this is what we must do.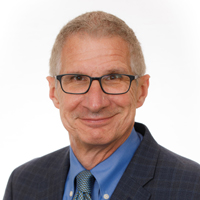 Thomas L. Mroz Jr., FASLA
Hi Everyone. My name is Tom Mroz and I am a Landscape Architect home based in Ann Arbor Michigan. It is an honor to stand before you today as a candidate for President Elect and I want to start by thanking the nominating committee and the Excom for this opportunity.
Landscape Architecture is a people-centric profession. At its core our mission every day is to apply our own unique skills, enthusiasm and resources toward the improvement and preservation of our world and to improve the lives of the people that live in it. Depending on which corner of the landscape architecture world we call home, we each do that through the projects that we envision and implement, the students that we mentor and teach, and the policies and laws that we advocate for and enact. ASLA, as our professional association has the mission to advance the work that we do as landscape architects through advocacy, communication, education and fellowship.
Sounds simple. But the detailed road map to accomplished all of this is the Annual Operating Plan. When you look at this plan, it is comprehensive and covers a lot of ground. By my rough count there are over 350 action plans & goals organized into 8 different program areas in the 2019 plan. But all of these are not equal in size or importance. For me, at this point in our history, the top tier priorities are as follows:
#1 - Diversity and Inclusion
Diversity and Inclusion need to be viewed together. Diversity is representational, inclusion is truly participatory. For ASLA the two perspectives that get the most attention on this topic are race and gender. From the racial perspective Black and Latinx people are drastically underrepresented in the profession of landscape architecture, which in turn is mirrored in ASLA's membership. From the gender perspective, female graduates now outnumber males but ASLA membership has not yet caught up, with women representing only 37% of membership.
To be most effective and have the biggest impact on people's lives we must continue to focus on a more inclusive ASLA that is reflective of the society in which we live and communities where we work.
Strategies for doing this include:
Focusing on implementing the recommendations from the Diversity Summits. Things like diverse imagery and content that represent our society at-large; readily accessible digital resources and training materials that promote diversity and inclusion and highlight best practices in business, government and our chapters; and coordination of efforts with the President's Council organizations to more effectively leverage our collective resources.
Next, we need to build on the resources that ASLA already has in place, by offering additional training to address unconscious bias, assembling diverse candidate pools for national and chapter positions, and developing a best practice approach to ASLA committees and PPN's to ensure the opportunity for genuine participation by all committee members.
We should address the gender gap in membership, which is certainly tied to the missing 32%, by tapping the energy of the Women in Landscape Architecture PPN to help implement a "peer to peer" membership campaign to reengage with women professionals who are not currently ASLA members.
Career discover needs to be in the mix as well. We should look at proactive recruiting as a strategy. This could include a recruiting drive to improve understanding amongst high school students and their parents of careers in landscape architecture.
#2 - Emerging Professionals and Students
Engagement and mentorship are ASLA's primary responsibilities to emerging professionals. Through chapters, committees, and PPN's, emerging professionals who have recently graduated have opportunities to contribute to the decision-making process, take on leadership responsibilities, access coaches who can help guide their career development, and foster meaningful peer to peer professional relationships. What if every committee had a co-chair who was an emerging professional?
Landscape architecture students are another important demographic for ASLA to support. Through a mentor-finder tool, students could connect with practitioners to find mentors and learn about the industry. And if we can find a way to strengthen partnerships between state chapters and student chapters this will provide better connectivity and fewer gaps.
Chapters, with national support, could also organize student participation in professional led workshops and charettes. ASLA could play a role in facilitating an increased focus on externship, internship and work-while-studying programs, providing students with workplace familiarity. Lastly, ASLA should consider establishing a grant program to assist with providing students more opportunities for out-of-classroom experiences.
#3 - Advocacy – Climate Change & Resilience
Right now, and for the foreseeable future Climate Change and Resilience is at center stage. With ASLA's release of its Smart Policies for a Changing Climate report in 2018, we need to keep our professional society fully engaged in this conversation as ideals and aspirations make their way into concrete policies and legislation.
There are 6 main components contained in this report. While all are important, of special interest to me are the 3 most people focused elements: community development, vulnerable communities, and community engagement. As we reimagine and repurpose our urban and suburban communities into vibrant places for the future, we must fully consider the need for a more comprehensive, less compartmentalized approach to land use. This includes strengthening incentives for brownfield and grayfield redevelopment and looking beyond economic and environmental elements, giving equal consideration to the social and cultural aspects of our projects. Mixed income, affordable housing, easily accessible transportation systems, proximity to parks and public open space, environmental justice and genuinely participatory community engagement are all critical ingredients to building truly successful, resilient communities.
#4 - Infrastructure – Green, Complete and Accessible
Infrastructure as a policy area also remains a top tier priority for landscape architects with a focus on: complete streets, green infrastructure, parks as infrastructure, accessible multimodal networks and transportation investment funding for the BUILD program. (formerly known as TIGER).
#5 - Licensure protection - pivot from defensive to proactive
At the state level, licensure protection continues as the top priority. Even though all 50 states now recognize the role that regulating landscape architecture plays in the protection of health safety and welfare, the threat to reverse these protections has increased dramatically in the last 3 years. The key action we can take is to focus on the pivot from defensive to proactive. Not only engaging our state lawmakers when a threatening bill is introduced but to regularly engage in the education of what landscape architects do that protects public health safety and welfare.
We all know that as a group we can accomplish more that we can individually so how do we expand the group and increase participation?
In a word – Engagement
In the world of push communication, we cannot just assume that members will go to the ASLA website and become knowledgeable about the opportunities and benefits that ASLA membership offers. This is especially true for the less engaged. To improve the understanding that current members, non-members (who we would like to recruit to become members), emerging professionals and students have about the value of ASLA membership, two ideas come to mind.
The first idea is to formulate a communications campaign aimed at existing members, non-members, emerging professionals and students. It could be a branded campaign – something like "Your ASLA Today" that in short order would cycle through the benefits of being a member.
For existing members who are already engaged, which certainly includes all of you sitting here today we need to proactively reach out to the more sedentary members, to invite them in, to recruit them, to be more inclusive, to ask them to lead a project tour, to visit a school, to join a committee, to have coffee and talk.
The ultimate goal is greater participation and to have ASLA membership viewed as a critical necessity vs. an expendable luxury.
In closing, if I have the good fortune to be elected your ASLA President, I will work collectively with you and on your behalf as fellow ASLA members, to prioritize the use of our resources, to bring renewed focus to our foundational work and increased momentum towards our future aspirational visions and long-term organizational success.