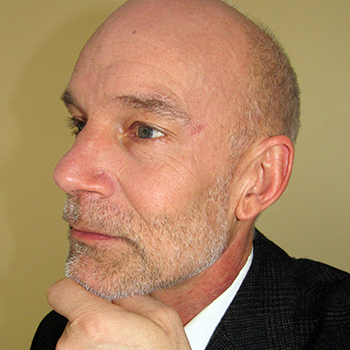 David Cutter
"Landscape architects lead the stewardship, planning, and design of our built and natural environments." You should recognize this as the first part of ASLA's mission statement.

Landscape architects lead. What does it mean to lead? Seems like a simple question, and yet there are shelves of books on leadership. Let's start with what leadership is not…

• Leadership is not dependent upon your tenure or title Leadership doesn't spontaneously happen when you reach an advanced pay grade.
• Leadership has little to do with personality. You don't need extroverted charismatic traits to practice leadership.
• Leadership isn't management. Leading and managing are different. Good management is critical. Managers need to plan, measure, monitor, coordinate, solve, hire, fire, and so many other things. A key reason why ASLA has been so successful is because our professional staff are incredible managers.

I consider leadership a process of social influence, which coordinates and enhances the efforts of others towards the achievement of a common goal.

I believe that every landscape architect can, no must, develop their ability to lead. You are leaders! The fact that you are here demonstrates your desire to lead within your Chapter and our Society. So how can you become more effective?

Leaders help themselves and others to do the right things. They set direction, build an inspiring vision, and create something new. Let me share with you my vision and goals.

We must raise awareness of landscape architecture, its value and its vital contributions to our society and environment.

This is the communication and advocacy component of social influence. So what do we need to talk about and who do we need to reach?

Decision-making authorities at the state, national and even international level are a critical audience when it comes to the future of landscape architecture. For over 50 years, the profession has actively promoted licensure as the only effective regulatory tool to protect the public health, safety and welfare. This is a tried and true message that we must continue to strengthen and update to address the evolving concerns of society. Only ASLA provides the powerful institutional support required to fight legislative threats to the integrity of the profession.

But if all we talk about is health, safety and welfare, we are settling for a meagre landscape. We have to talk about the art and beauty we incorporate, the environmental performance, the sense of place we contribute to our communities. As leaders, we must educate the public on the opportunities for and benefits of working with landscape architects using a clear, common language. By sharing our understanding of the design and development process we can empower individuals and communities to affect positive change and develop them as advocates and future clients. It is to our advantage to foster citizen planners and actively participate in community organizations to demonstrate our relevance to the issues and places that affect their quality of life.

We also need to express our relevance to allied professions in both the public and private sector, and make our services more accessible and affordable to a greater proportion of society. ASLA has developed many components parts, including the Center for Landscape Architecture, our rebranding effort, annual summits on diversity, advocacy and public relations, the blue ribbon panel on climate change and resiliency. What we need is a framework to pull these resources together into a compelling family of messages.

This is a complicated message to deliver, and we need help framing it effectively. We need to bring together the language of science, art, design and social justice. This is where branding/marketing professionals can assist by evaluating our audiences, creating a comprehensive framework and developing a contemporary communication program that positions landscape architecture as vital and relevant to the public.

We must grow and diversify our membership and global capacity as a profession.

As an organization and a profession, we need to grow our community – in numbers, in diversity, and in reach. This starts with career discovery and recruiting diverse prospects into the profession. ASLA is developing new tools with a more inclusive focus on persons of color and underrepresented groups, but we need every chapter to use them to market landscape architecture to our next generation.

Once we spark their interest, we must make the road to the profession more attractive and accessible. This includes being recognized as a STEM/STEAM profession, and expanding opportunities for community college, on-line, summer and part time study to contribute to an accredited degree. We also need to support more work study and scholarships, internships, mentoring and job shadowing to improve retention and transition into the profession. And as employers and an organization we must be more accessible and inclusive to landscape architects in all types and stages of careers.

Our next generation of landscape architects already live in a complex, networked world and must adapt to a future defined by global professional practice and issues. We need to meaningfully engage in and design the built environment of not only our own community, but also of cultures dramatically different from our own — dealing with life-threatening issues related to water, food, and waste. These issues no longer fall outside a landscape architect's scope, and many of our university programs are training the future generation of landscape architects to address these challenges.

ASLA must also expand its capacity to engage in issues that span beyond national and political boundaries. We may not think of ourselves as the global body for landscape architecture, but we represent nearly half of the planet's landscape architects, and much of the global community looks to us as the leading voice of the profession. As a starting point we can expand our services to provide a robust international medium for the exchange of knowledge, skills, inspiration and networking. In this way we can support a growing global community of landscape architects to facilitate collaboration and seek to provide all humans with a healthy and livable environment.

We must support and incorporate research into practice to accelerate design innovation.

As leaders, we must embrace our changing context: new materials and technologies, new ways to learn and practice, and global environmental, cultural and social values. This is an area where partnering with our sister organizations is particularly valuable. We need more programs like the Landscape Architecture Foundation's Case Study Investigation to document the benefits of designed landscapes as well as evaluate innovative tools and technology for applications within our profession. Working with the Accreditation Board and CLARB, we can pilot methods of incorporating remote learning, community service, and work-related research into our education palette. And ASLA should actively seek out and provide access to thought-leaders to demonstrate the capacity of landscape to meet global challenges such as water and food insecurity, climate change, conflict and migration.

Following the successful model of ASLA's green roof, Center for Landscape Architecture and Chinatown Green Street, the Society can undertake similar public demonstration projects to advance the integration of sustainable techniques and culture in our everyday practices. We should also be encouraging more firms and organizations to undertake in-office research either on their own or in collaboration with an academic institution to expand the range of issues that can be solved with landscape architectural services.

The other half of this issue is how to recognize and share the fruits of this research and transfer this new knowledge into general practice. Partnering with LAF and CELA to broaden the scope of the research category of ASLA's award program and providing more in-depth coverage of the award recipients would be a start. This could then grow into an interdisciplinary annual symposium on innovation in the landscape to position landscape architects as innovation leaders. This could also support greater inclusion of firm- and practice-based research in peer-reviewed publications and conferences.

Call to action.

I'm challenging each and every one of you to lead; to practice social influence, advocacy and activism to advance your career, your Society and the profession of landscape architecture. Run for office or accept opportunities to become active members of advocacy boards, governmental committees, and allied professional organizations. Support colleagues who pursue alternative career paths in government, research, technology, NGOs, or activism. Don't be afraid to step outside your comfort zone to apply your skills to marginalized communities, threatened environments, and orphaned places. Seek these and other unconventional projects for their ability to fuel public dialog, stimulate fresh ideas and advance the scope and depth of your chosen profession.

"This generation of Americans has a rendezvous with destiny."

That was the call to arms President Franklin Delano Roosevelt directed to young men and women in 1936, as our nation was engulfed in a Depression and waiting just ahead for them was a terrible war. What they accomplished in their historic rendezvous was no less than the preservation of western civilization.

I would propose that our next generation of landscape architects has their own rendezvous with destiny. The battles and our weapons may be different, but our accomplishment may be no less heroic than the preservation of our global civilization.