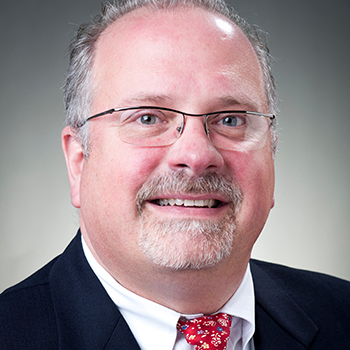 Gary A. Brown
I first want to thank the Nominating Committee for allowing me to pursue this amazing opportunity. It is a great honor to be considered for the role of president-elect and president of the American Society of Landscape Architects.

ASLA and the profession of landscape architecture are entering an exciting time on many key national issues. They include our changing climate, licensure advocacy, increased public relations and public awareness of the profession, leadership development, career discovery, Sustainable SITES, and the incredible new Center for Landscape Architecture. These are all key initiatives that I fully support and will continue to do so in the future. As ASLA president, it will be my job to assure the profession works hard on advancing these issues as we move forward in the future. Today, I want to take a few minutes to think a little bigger; a little broader and more holistically.

When President-Elect Vaughn Rinner called me to say I had been nominated, I of course told her I had to think about it. Later that day, I found a post online that caught my eye. Not atypical, but this one was something different, something special. It could have been just dumb luck or a simple coincidence, but I watched and listened to this clip over and over again. By the end of the day, I had made up mind.

The link was about a good friend and colleague of mine, Professor William Cronon, who teaches an American Environmental History class. His last lecture of the semester is well known to be one of those life changing moments for many of his students. One of Bill's goals is to change the way his students look at the world, how they view their world every day and how they walk through their landscapes in time. He wants them to see things they otherwise wouldn't see. He talks about "the power of the bird's-eye view" and looking at the landscape from a few hundred feet in the air, something we landscape architects all too often take for granted. Professor Cronon wants his students to look at how the various connections of the world work, and to think about the interconnectedness of everything that we do across place and time.

In his semester ending lecture, Professor Cronon suggests to his students to… "Never forget the people and creatures that are in those landscapes that the bird's-eye view gives you, so that no matter how faceless or far away those people may seem, that it is part of our obligation to the people and other creatures of the world, as we live in the present, to remember that they have faces like us, that they are like all other living creatures of this world, and that they live at the center of some material, moral, and spiritual universe. If you are not willing to grant and engage the live reality of their beings, in the places that are dear to them, you will not understand the world."

Pretty profound stuff.

He goes on to say… "Seeking to tame the earth, as we have, we have taken upon ourselves the burden of attending and caring for the garden we have sought to make of this planet. We've become responsible for the earth, and we have to assume the moral consequences of that responsibility for our planet. In caring for the earth and its creatures we have to learn to care for ourselves. In taming nature, with respect and love, it means taming ourselves as well."

Like many of his students, I was transformed. Now I know why they come out of that class crying. Sobbing!! Let me repeat that last line. "In taming the earth with respect and love, it means taming ourselves as well."

I couldn't agree more wholeheartedly. As passionate landscape architects who design and redesign this earth, we sometimes must step back and remember why we do what we do. It indeed is, and as it should be, about the land, the people and the creatures that inhabit these places we call Earth. We often seek to improve upon nature, or actually, improve upon ourselves as we rework a prior use (or misuse) of the land. We must keep the ultimate goal in mind that we are creating a succession of history in all that we do. We often seek to have our landscape designs be timeless, but we all know they change and grow over time. That is the best part of what we do. Everything changes and grows over time. And so must we.

Over my career, I have served ASLA as a member-at-large, chapter secretary, eventually a chapter president-elect, president and past president. I have volunteered for many local and national committees, eventually serving as national Vice President for Professional Practice. In 2004, I was recognized as a Fellow for my administrative works and have now spent the last three years as a Chapter Trustee. I learned how to be a passionate leader in this profession by being a continuous, long time member of ASLA. But why, you ask, do I bring all this up now as I run for this important leadership position? It's because I don't ever want to forget your faces. I do this for you, not for me. You are the creatures that inhabit the world in which I live and I want to make it better for you, as members of ASLA.

I have three goals to help make our shared world better and assure that we, together, continue to create our own history in our place and time. Those goals are to:

1. Promote our profession through all forms of education and in all stages of our careers.
2. Develop a long range plan to increase ASLA to over 20,000 members.
3. Promote leadership development for an ever diverse group of emerging professionals.

On January 4, 1899, a group of 11 individuals gathered together to "establish landscape architecture as a recognized profession in North America" to "develop educational studies in landscape architecture", and to "provide a voice of authority in this 'new profession'." Wow, history in the making. Did you think they knew that at that time? Of course they did! The Society's mission today is to advance that once "new" profession through advocacy, communication, education and fellowship. We've grown from those original 11 members to over 15,000 strong. We are doing amazing things to promote our profession, our members, and our emerging professionals. But we can always do more. Indeed, we must do more.

We must continue to grow our membership through outreach to the many non-member landscape architects across the country. If we want the profession of landscape architecture to remain vital and relevant, we must reach out to our young, diverse emerging professionals and make sure they understand the benefits of being a member of ASLA throughout their careers. We can do that by helping them grow as leaders, just like you have helped me become a leader throughout my career. I wouldn't be standing here today, with the passion I have for this profession, seeking your support, if it wasn't for all of you. You have taught me so much and now it is time once again for me to give back.

Professor Cronon's message speaks to us at whatever age we are, wherever we are in this world, and in whatever we are doing right now in our careers. I believe we must all take advantage of these small, teachable moments to help everyone understand who we are as landscape architects, what we do, and most importantly, why we do what we do. We are here to make our world a better place for all.

We must remember the faces that have gone on before us. Those faces of the first landscape architects who created this entity we call "the American Society of Landscape Architects." Olmsted, Simmons, Farrand, Manning along with all the others. They have all helped us become the leaders we are today, for tomorrow and forever. We stand on their shoulders, and those who come after us, they stand on our shoulders. We are all explicably linked through time, all looking down upon this earth from our own bird's-eye view. We are all interconnected people with the creatures that inhabit our own world, taming nature with respect and love, as we indeed, tame ourselves.