President-Elect Candidates Forum - Haley Blakeman's Answer Question #3
4/4/2023Leave a Comment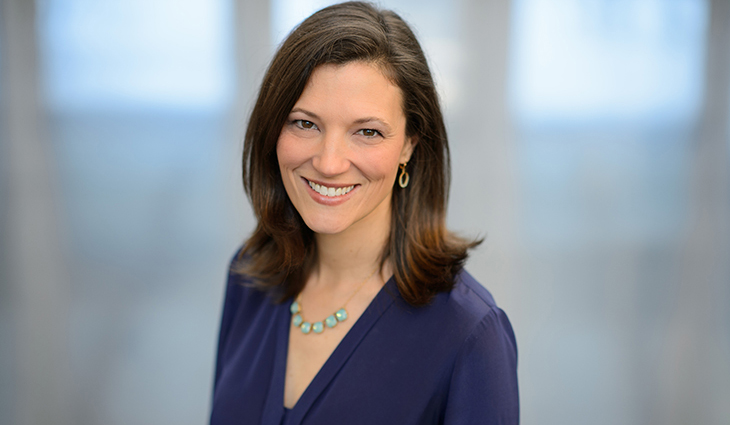 The annual election for 2024-2025 ASLA President-Elect will be open May 2 through June 2, 2023. All Full, Associate, Student, and International members in good professional standing will be eligible to vote and will receive a paper and/or email ballot to participate. The candidates this year are Haley Blakeman, FASLA, and Kona Gray, FASLA. 
Over three issues of LAND, the candidates will respond to questions related to the future of the profession and the Society.
This week's question is 'What are the key relationships we need to build over the next few years to help us achieve our vision?' 
We must grow our collective knowledge, raise the visibility of the profession, diversify and increase our pipeline, support our members, and strengthen our partnerships to achieve our vision. Building strategic relationships to maximize our resources, message, and reach is key. To create strong relationships internally and externally, we must understand each other's needs and how we can collaborate to achieve common goals.

Developing stronger relationships with underrepresented groups such as landscape architects of color, and those that work in academia, non-profits, public sector, and design/build will broaden our membership. Building closer ties with landscape architects underrepresented in leadership, such as students, emerging professionals, women, and people of color will foster leadership opportunities and bring additional perspectives. Providing opportunities for cross-pollination between researchers, practitioners, and policymakers will broaden our connections within the profession and help us learn from each other. Sharing resources among our sister organizations to meet members' needs and communicating cohesively will bolster our message and better serve landscape architects.

Externally, engaging with youth that already participate in activities that align with our goals, such as scouts, science and art-focused high schools, nature camps, etc., will fill our pipeline with young people who share our interests. Broadening our net of allied professionals to include social scientists, geographers, ecologists, coastal scientists, environmental scientists, and others will help us tackle big issues like climate adaptation and water management. While we are small in numbers, teaming with organizations that also focus on sustainability, quality of life, and social and environmental justice will allow us to punch above our weight. Building strategic relationships with elected officials and public sector employees will ensure that policies support landscape architecture principles and quality projects are built. Finally, nurturing relationships with local and national media will help them communicate our value to the public.

The founder of LSU's program, "Doc" Reich, taught me that we should not solely listen to what our clients tell us they want. "If our design reflects only what they want," he coached, "it will fall short in serving their needs. Our job as designers is to unveil their needs as well."

For example, this needs-based approach could expand the relationship between practitioners, academics, ASLA, and CELA. As the managing partner for a small landscape architecture firm, my husband needs cutting-edge research and metrics on how built works perform to produce innovative designs. A small team and modest budgets make this difficult to do in-house, so they look for this information at the ASLA conference. Tenure requires academics to produce original research and share it through conference presentations and articles, which strains their budget. CELA's conference provides an opportunity to present research, yet it is run by volunteers with little capacity. What if the CELA and ASLA conferences overlapped? We could share logistics like registration, hotels, venues, speakers, and travel stipends. Panels with academics and practitioners could share cutting-edge research with real project application. Win-win! Building stronger relationships by understanding partners' needs will serve ASLA's members better and grow our network.