The DuMor Difference
10/15/2018Leave a Comment
Since it's inception 34 years ago, DuMor has grown consistently while strategically developing product lines that fit into a broad range of markets. We are known throughout the industry for our exceptional quality and traditional product designs. In recent years, our exceptional quality has remained unchanged, but we have expanded our product offerings to include more contemporary and diverse products that fit into the many types of projects developed by landscape architects.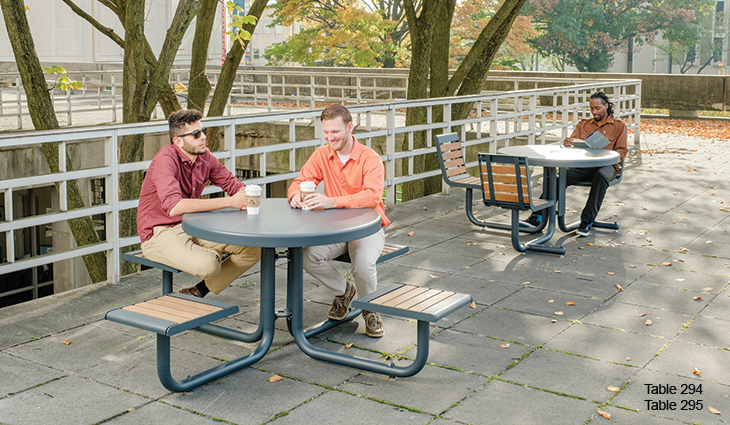 Our goal is to design site furnishings that fit any space whether matching a modern design plan, accenting traditional architecture, or blending into the nature of a park. We believe we have made significant progress in accomplishing that goal. DuMor recognizes the need to have both traditional and contemporary products represented in our product offerings. To that end, we have introduced tables, chairs, and of course new benches, that fit the stylish, contemporary features required in street scapes and modern environments. Recent marketing campaigns have highlighted our success in restructuring our product lines. We want Landscape Architects to think of DuMor for all their projects and be confident our products will uniquely fit their individual styles and intentions.
Visit DuMor at Booth 801 to see, touch, or have a seat on our 2018 and 2019 products! Talk with our New Product Designer. Bring your questions, ideas and feedback. Hear more details about what we've been doing at our offices in Central PA as well as with our Representatives throughout the United States and Canada. Discuss what our plans are for DuMor products in the near future. We look forward to talking with you!