Victor Stanley
10/2/2018Leave a Comment
What Can You Learn from a Trash Can?
Waste receptacles outfitted with street-level sensors and wireless technology are rapidly becoming a prominent part of any Smart City (or Smart Campus, as the case may be).
Each receptacle collects data about what's going on inside and nearby, from how full it is, to foot traffic, to shifts in temperature. Consider the dozens or hundreds of trash cans that already blanket a city and you can start to appreciate just how much information can be gleaned from a network of connected receptacles.
Creating smart receptacles started as a way to make trash pickup more efficient. With traditional waste collection, receptacles in busy areas tend to overfill, while others sit empty but are collected anyway. In fact, in a typical city, an average of only 6 percent of all receptacles requires collection* on any given day. Now, you simply look at a dashboard to see several factors – fill level, rodent alerts, odor detection, pedestrian activity – that will help plan collection and provide insight about your environment.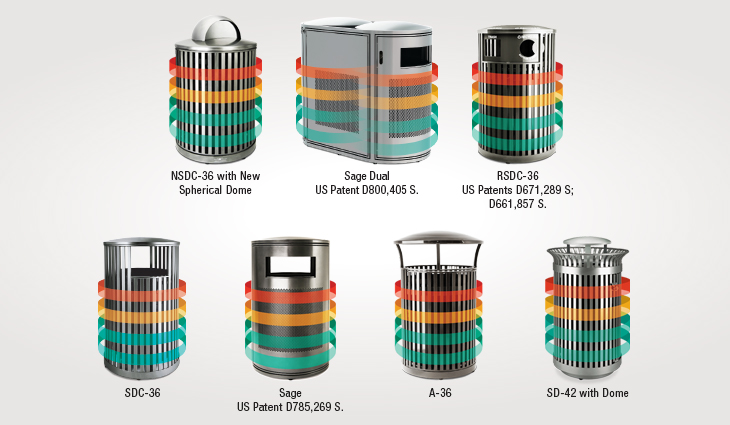 Another useful feature is GPS capability, which makes it much easier to relocate cans to busier areas or retrieve them when they've been moved for big events. Functions in the works include air and noise pollution detection, route optimization and turn-by-turn navigation.
Along with universities, municipalities, parks, airports, stadiums and many more are saving an estimated 40% in waste management expenses and reducing their environmental impact with the help of smart receptacles. Data that is also helping shift greater focus on boosting sustainability and, ultimately, improving quality of life.
From benches and bike racks to smart litter receptacles, we meticulously design, engineer and manufacture every detail to ensure our site furnishings will withstand the test of time. For over 56 years, we have helped create a place for people to gather, live life and make timeless moments.
www.victorstanley.com/product/relay/
*Analysis represents aggregated data from several trials and deployments in the US and Canada over a 3-year period.