9/19/2017
Topos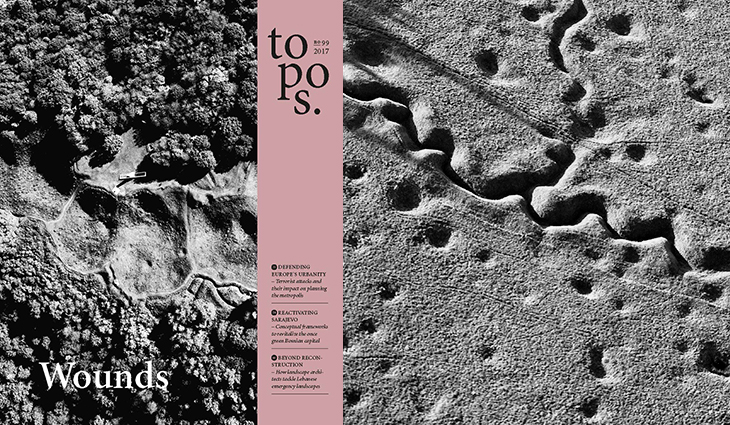 Topos – the International Review of Landscape Architecture and Urban Design – celebrates its 25th anniversary. Since the first edition of Topos in 1992, our main idea has been: landscape design as a cultural mission. 
This year Topos has received a facelift. Starting from issue 99, Topos will place greater emphasis on the effects, contexts and implications of urban design and landscape architecture.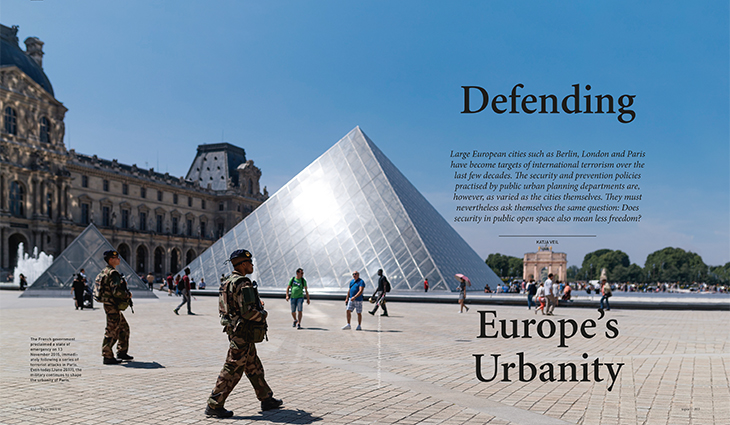 Appearing in quarterly issues, Topos provides inspiration, confronts with new perspectives and creates debate: 
What is the function of open space in rapidly globalising cities and cultures? 
How do ecological systems and open space, nature and landscape architecture, politics and the public realm interrelate? 
What are successful approaches for dealing with the challenges of integration and cultural diversity?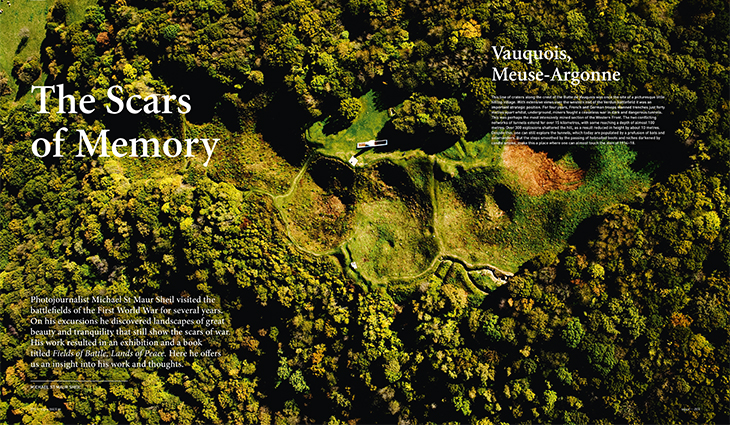 In the current issue of Topos, we are reflecting on "wounds", be they physical, moral or spiritual, and how the ways of dealing with them can transform landscapes and cities. Among the topics presented are the landscapes of the Great War, Beirut's post-war art scene and the impact of terrorist attacks on cities.
Renowned urbanists, landscape architects and pioneers in other disciplines offer answers to these and other topics, providing you with a variety of different perspectives and introducing you to cutting-edge research in their fields.